Address: 670, Georyu-ro, Georyu-myeon, Goseong-gun, Gyeongnam
The cozy dessert café, Bakcine Coffee in the Dangdong area near the scenic Donghae Peninsula, is often filled with tantalizing aromas of freshly baked goods.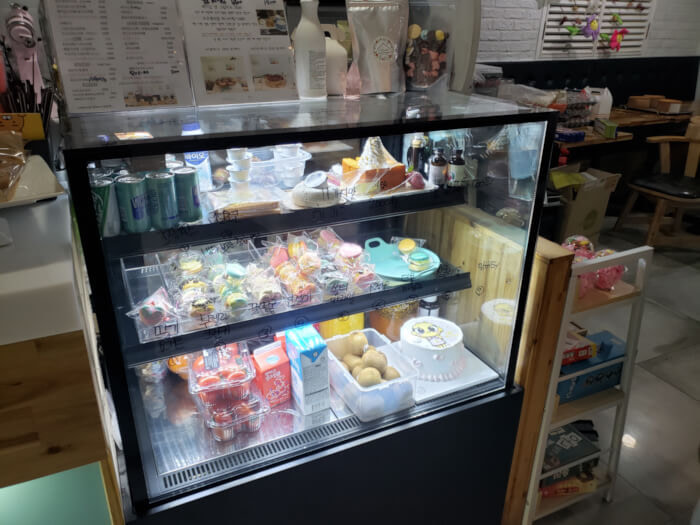 There are a variety of scrumptious macaroons to choose from, such as lemon and cream cheese. My favorite is the chocolate which has a super creamy, rich fudge feel to it.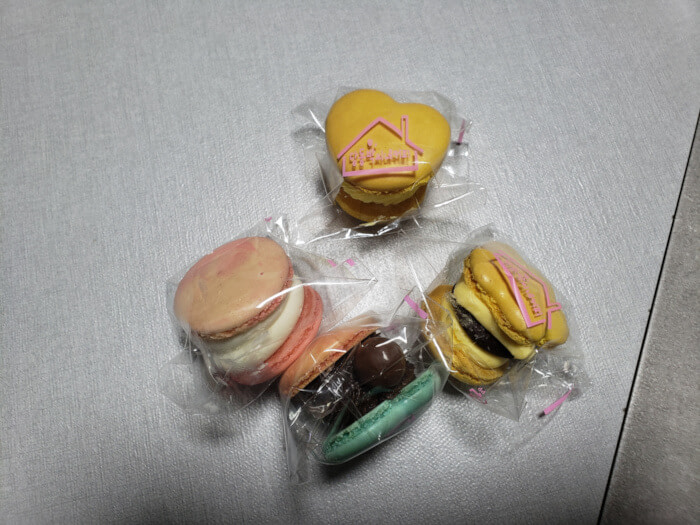 Macaroons are a popular treat to find in cafés in Korea. They're usually very sweet, as are the ones from Bakcine Coffee.
If they are not making macaroons, they are usually making other fresh baked treats like cookies and cakes.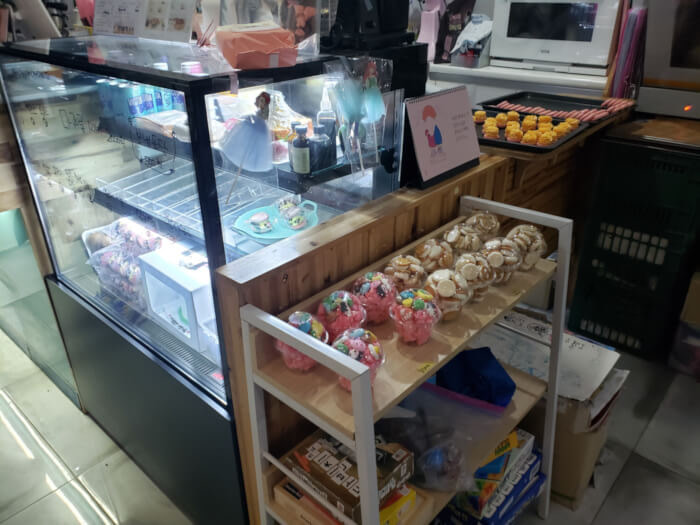 My wife likes the strawberry latte here. They are able to personalize the bottle, which is especially nice when you want to give it to someone as a gift. The coffee is also quite nice and smooth.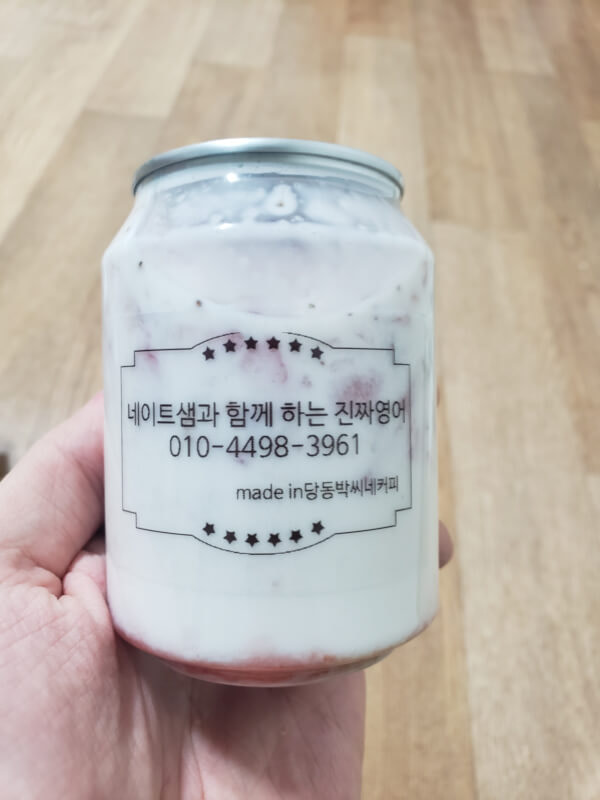 The interior is cozy with bright colors and a fun chandelier.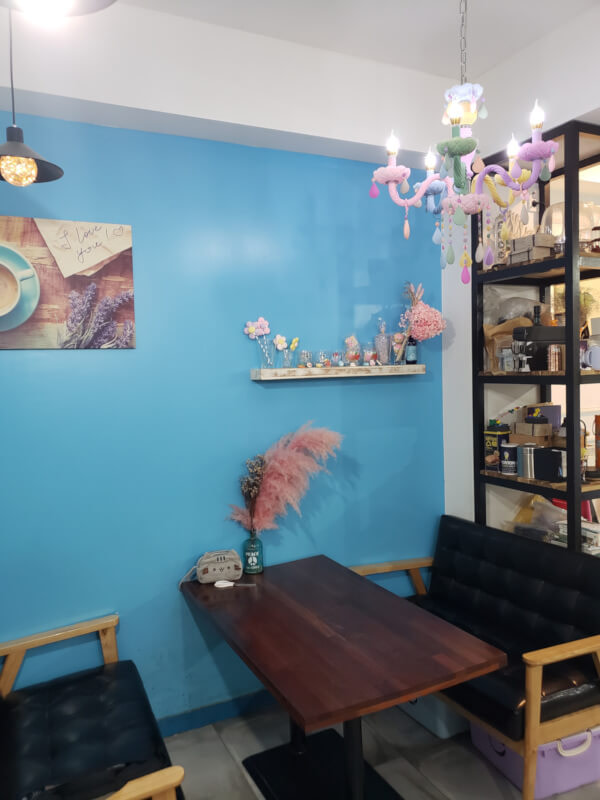 The family owners are very friendly. There are some games on a shelf that customers are welcome to play.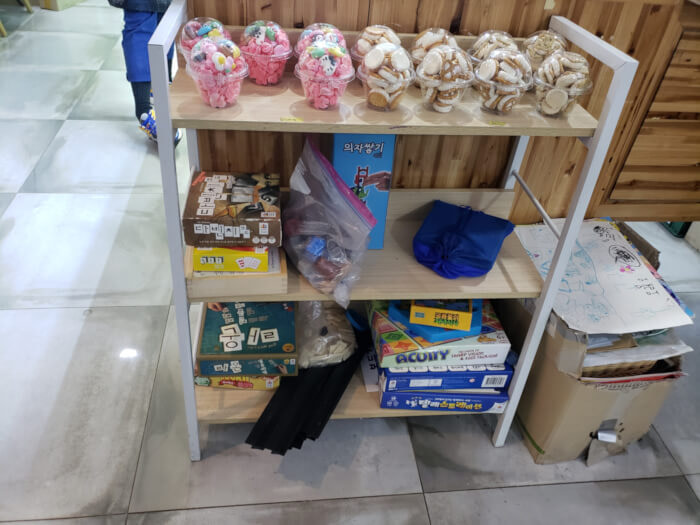 Feel free to comment below if you've been to Dangdong Bakcine Coffee or have anything to say or ask!