Address: 6, Bongdong 6-gil, Hoehwa-myeon, Goseong-gun
Café Zaha recently opened right across from the Dinosaur Expo Theme Park. It has a bunch of pastries and spiral stairs leading to a rooftop.
The building is curved around a circular area.
Noah found mommy through the glass.
There are a number of pastries including macarons.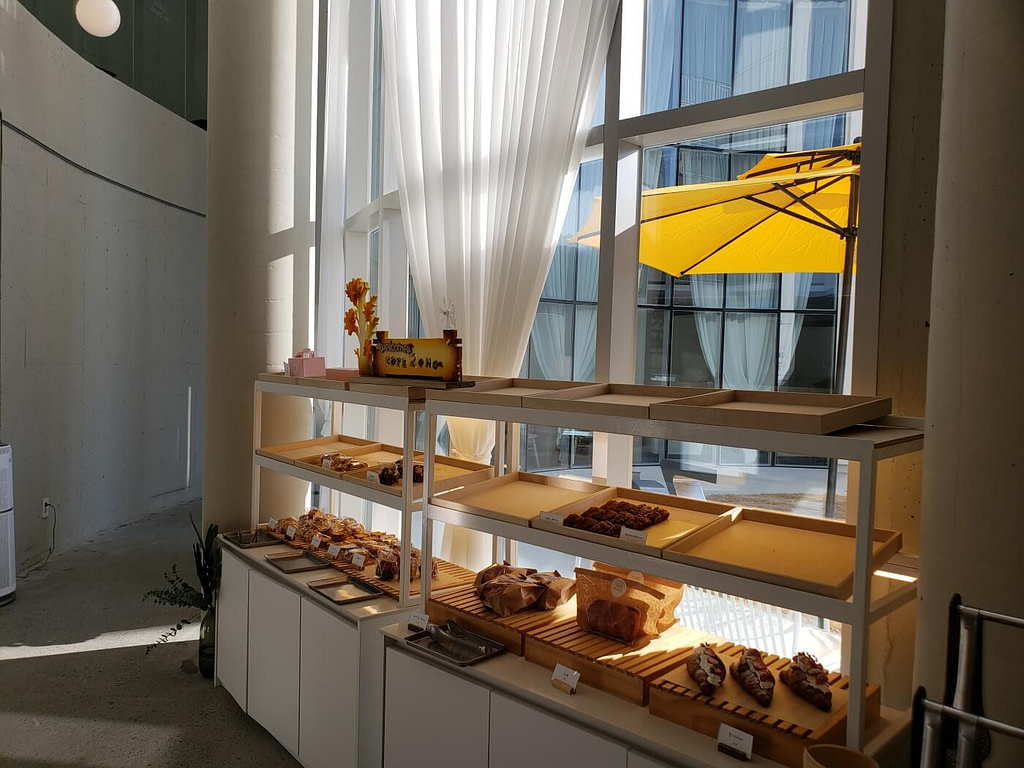 Noah was happy to sit and chow down on some snacks, including some pumpkin bread I think it was that we bought. The staff even gave him a pouch of fruit juice.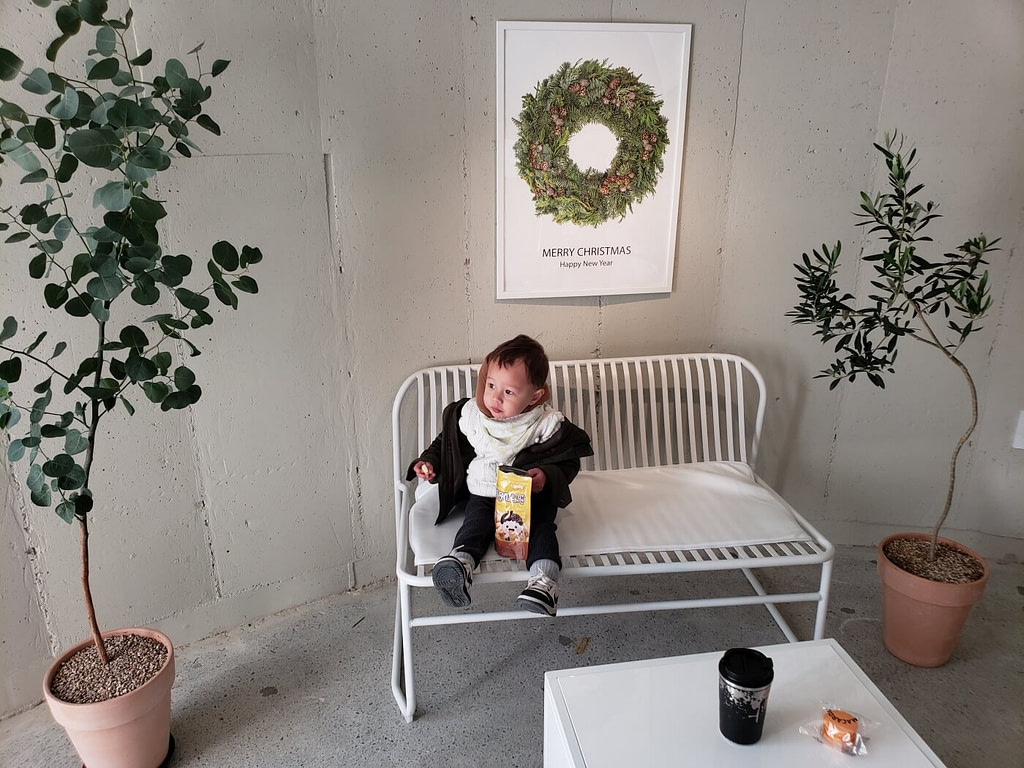 A spiral flight of concrete stairs leads to a second floor and a rooftop.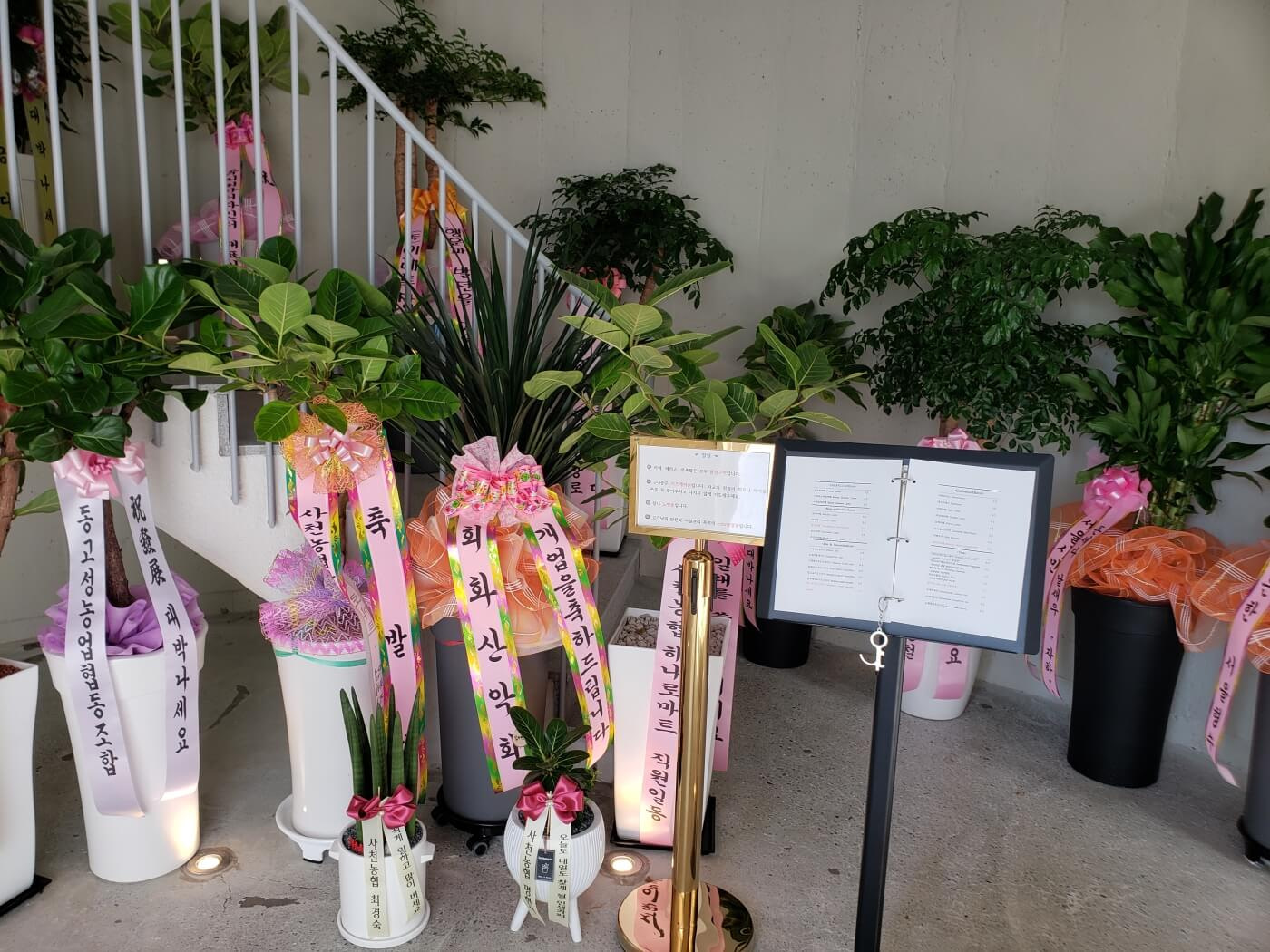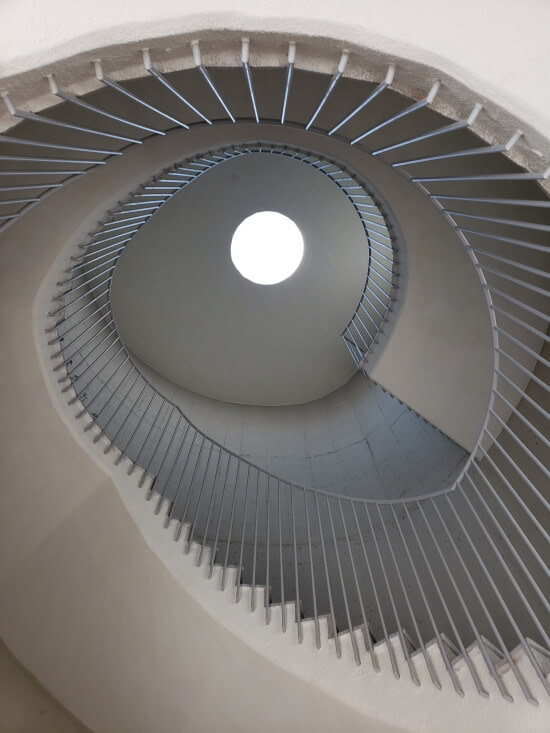 The second floor has a bunch of soft sofas.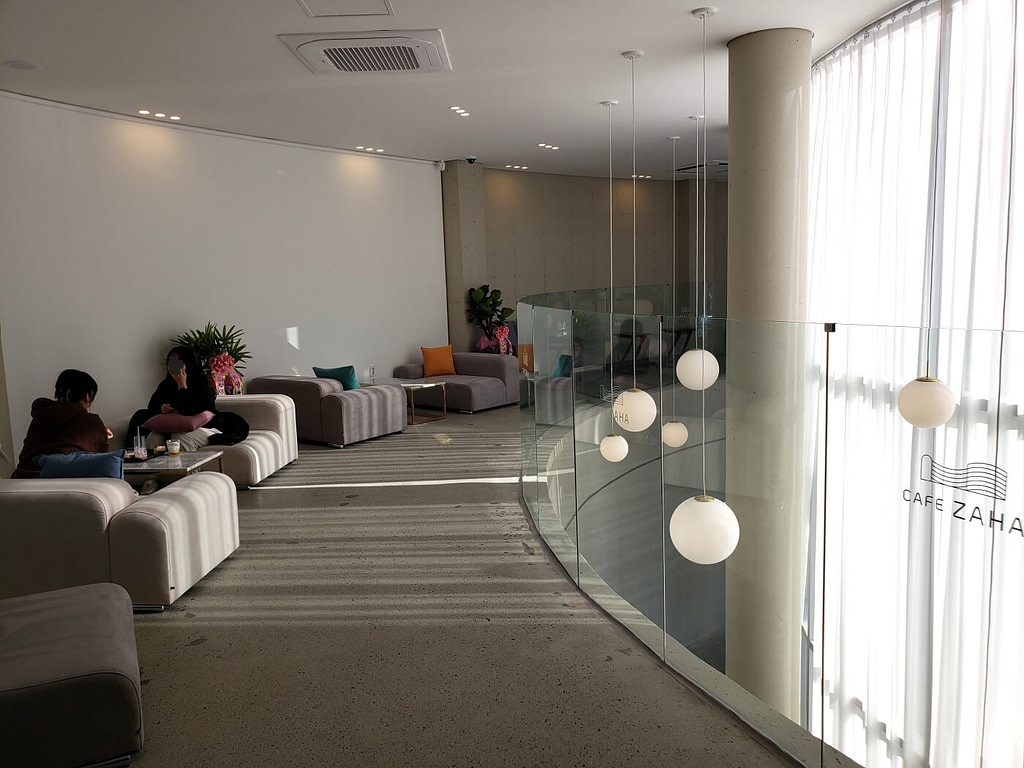 The view from the rooftop at one end overlooks rural rice fields and mountains.
Noah and I followed the curved shape to the other end which faces the parking lot for the Goseong Dinosaur Expo Theme Park.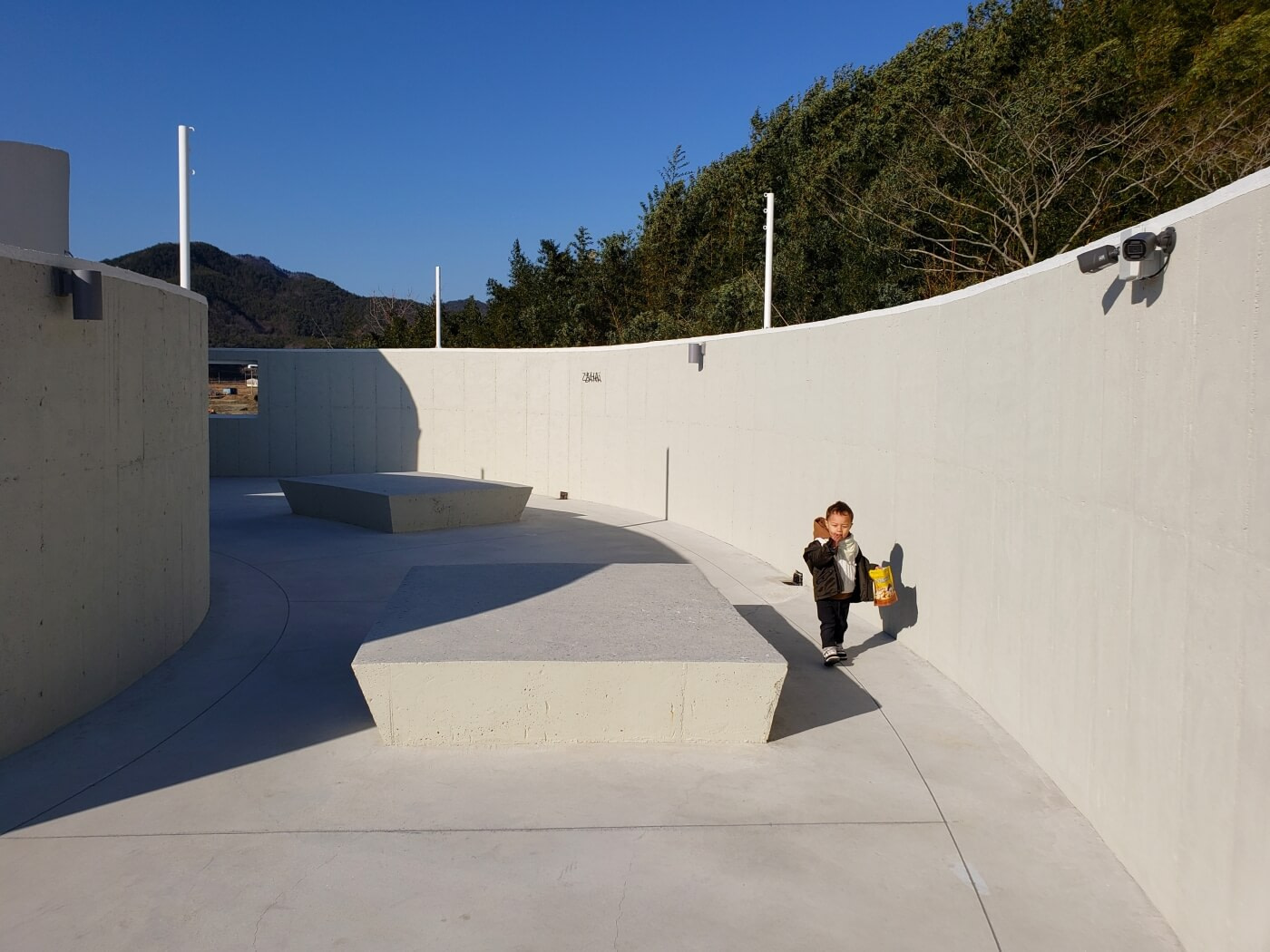 Café Zaha has a cool seating area along the front window. There are a bunch of random things to sit on, such as crates covered in stickers of various logos.