Address: 921 Wonsan-ri, Dosan-myeon, Tongyeong-si, Gyeongsangnam-do
Camellia Coffee, full of coffee plants and tropical fruits, opened this month, and it's super cool. You can even dangle your feet in cold water!
UPDATE: This place now has a ₩10,000 admission cost and includes a free drink.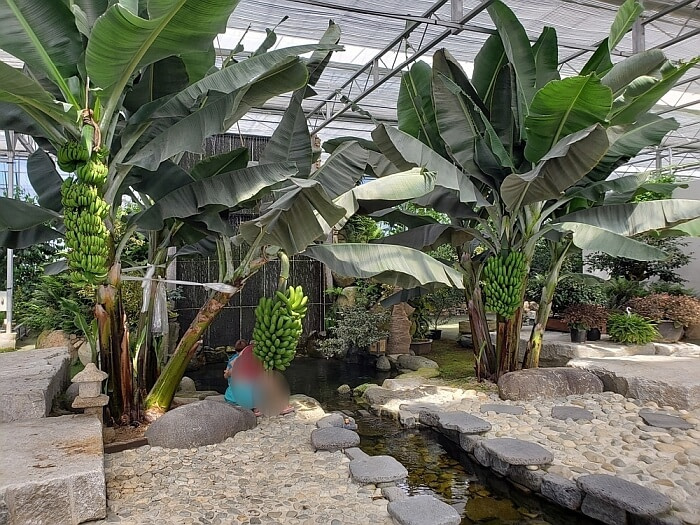 This café is just outside the border of Goseong in Tongyeong, but it was too cool to not post about.
When you first walk in, it looks like a normal café, though still very nice.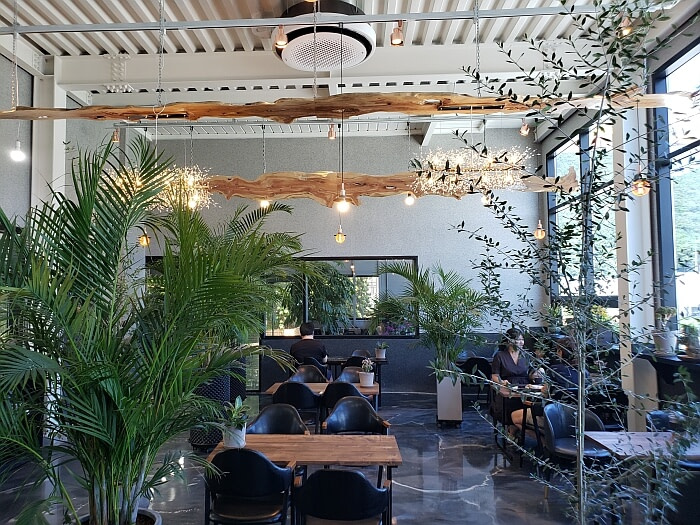 However when you enter the greenhouse area, it opens up into a new world.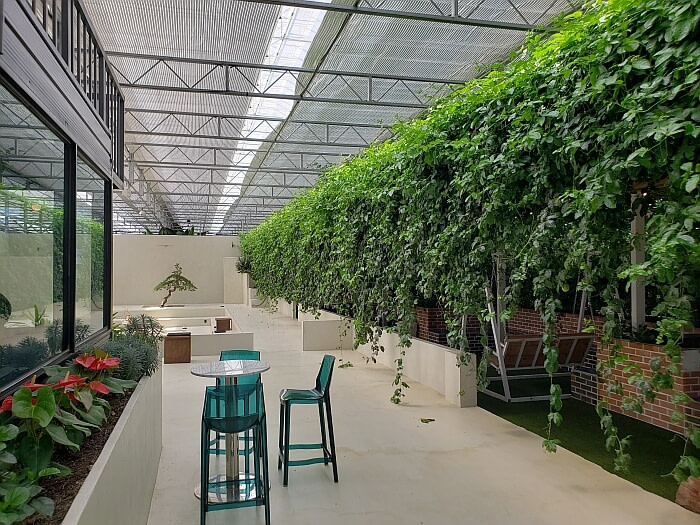 There is an open space of concrete with a rectangular section of sand in the middle with one small tree at the end.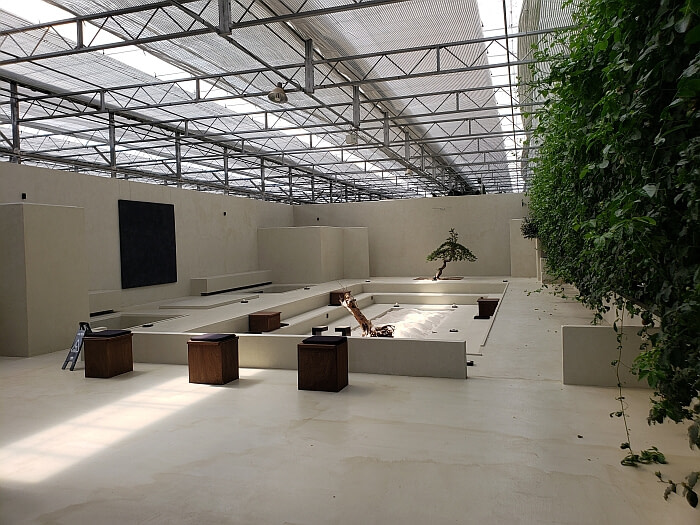 The vines on the right grow over a corridor of swinging benches and other seats.
It is sort of a romantic atmosphere.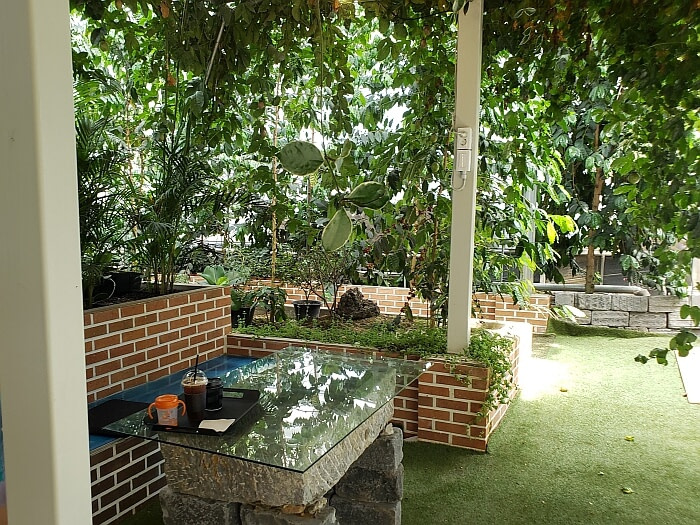 It seems like the concrete area is set up to have heaters during cold weather.
Around the corner, the greenhouse of Camellia Coffee Botanical Garden opens up into a wide assortment of tropical fruits growing. Here you can see pineapple fruit.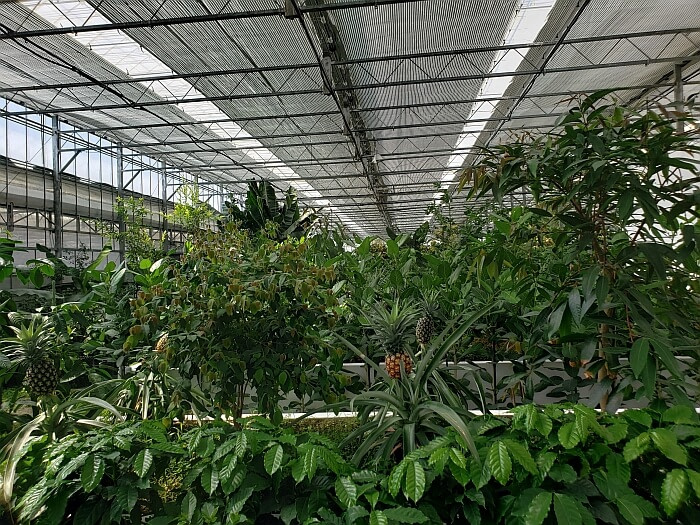 The area is around 4000 square meters, and there are plenty of areas to have a seat among the coffee plants and other trees and growth.
It is quite peaceful.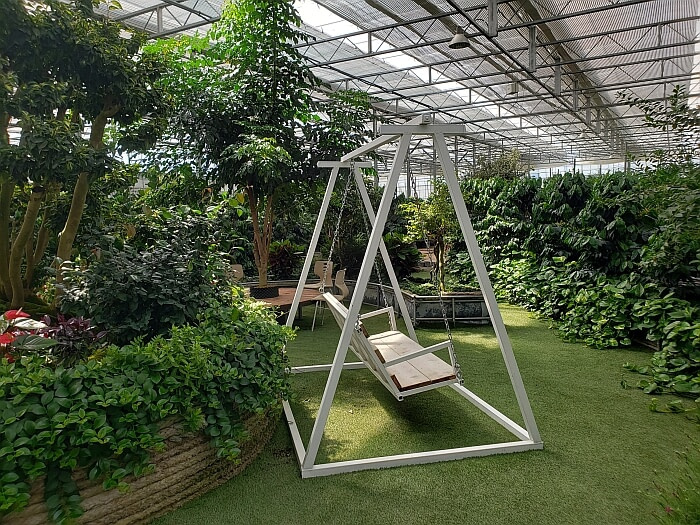 There are tons of coffee berries growing here.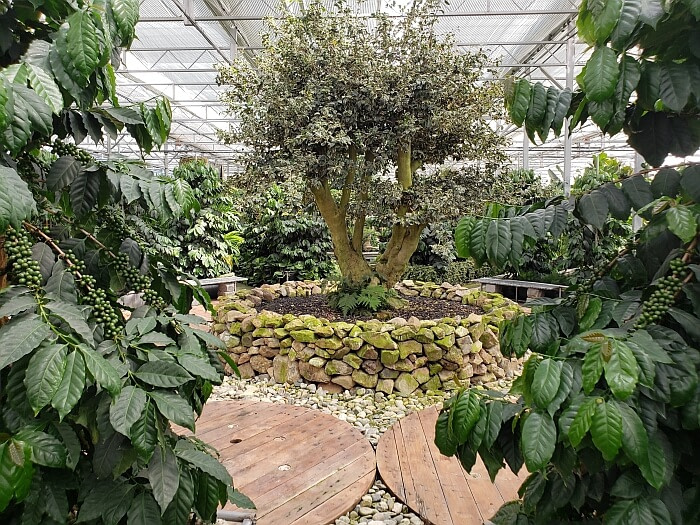 There is a stream of cold water that runs across the greenhouse.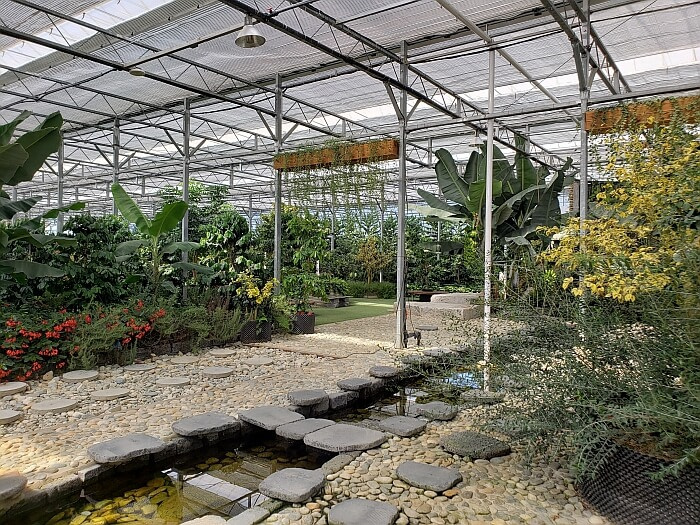 The water comes down a little waterfall into a small pool with some big fish.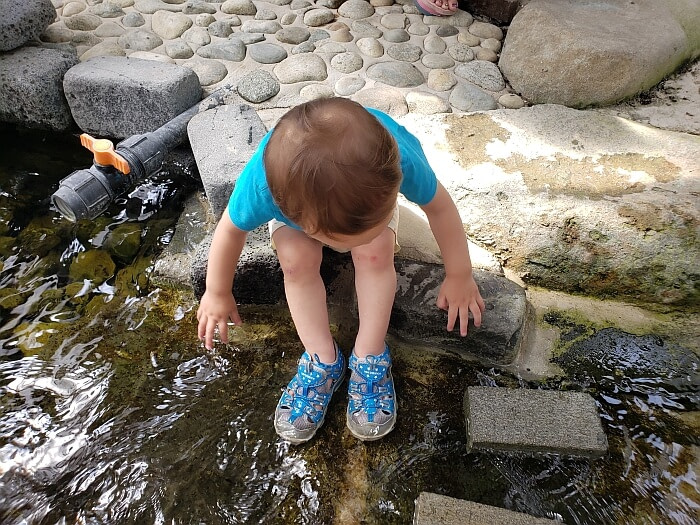 Enjoy!
You'll be driving down country roads when you come here!