Address: 230-2, Jangsan-ri Maam-myeon, Goseong-gun
I love how peaceful it is at Jangsan Forest. Said to be created 600 years ago, it's a great place to detach from busy life.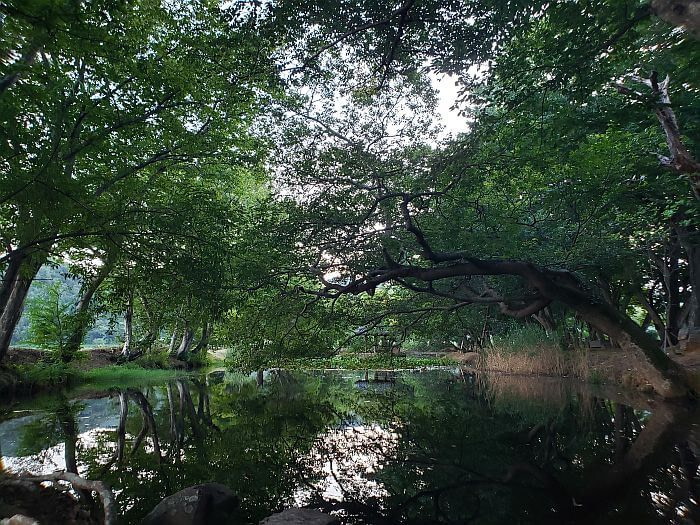 Although the location is quiet and rural, it's still quite accessible by car.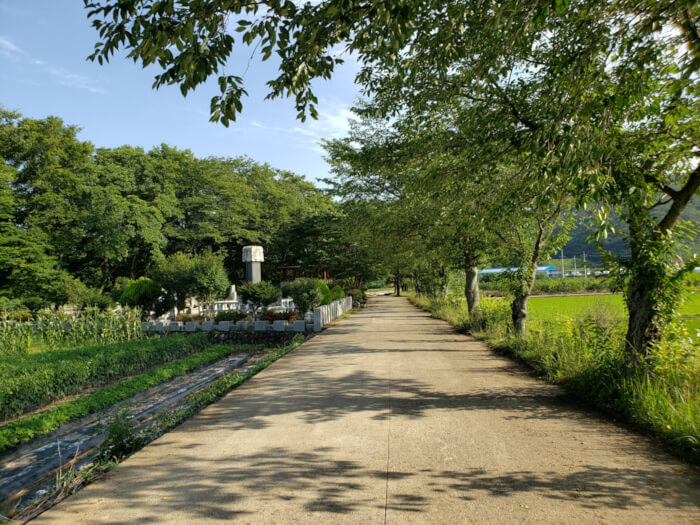 As you pull in and approach the parking lot at the end of the driveway, you'll quickly notice the calm lily pond in the center. The pond is small enough to invite a leisure stroll around.
You can admire the various kinds of trees, many of which grow out over the water, as you walk.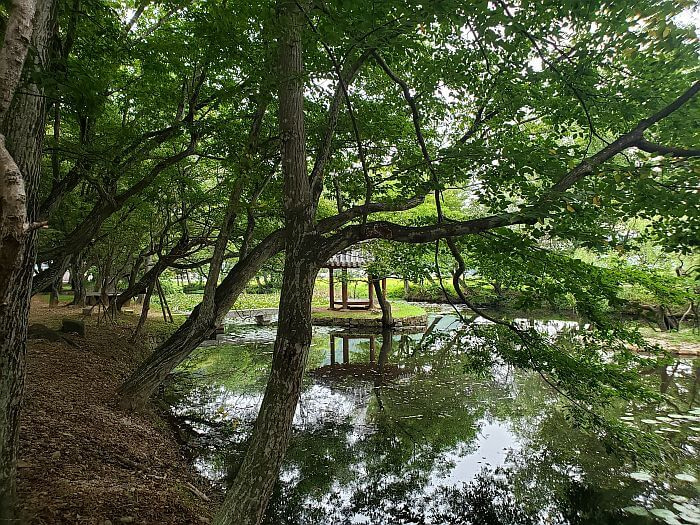 This makes the scene serene and dramatic. In fact, a few Korean dramas were filmed here. One of them, Moonlight Painted Clouds (구름이 그린 달빛), was broadcast on KBS2 in 2016 starring Park Bo-gum and Kim Yoo-jeong. Another drama was filmed here in 2019.
As you keep going around the pond, you'll notice the remains of a little hanok village. Part of the wall that surrounds the hanok is broken down, and you can't really go inside, but it does give you an idea of what the area may have been like many years ago.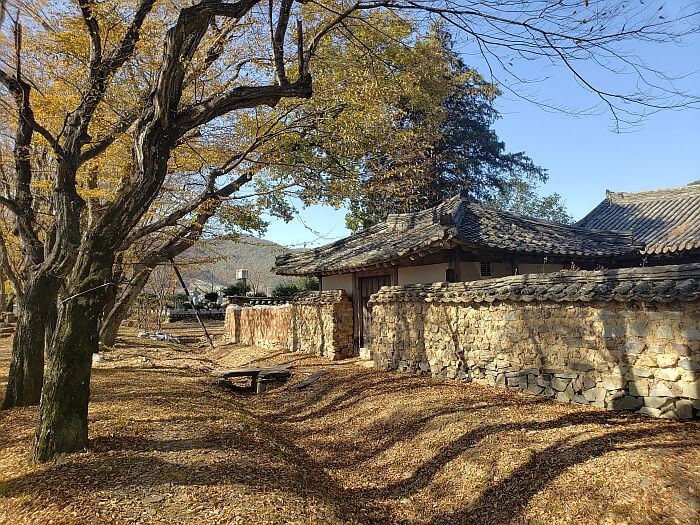 You can't miss the pavilion on a small island in the center of the pond connected by a stone bridge. My wife and I brought a blanket and sat down here with our son and some snacks. A light rain was falling which made ripples all around us, but we were plenty dry under the cover of the pavilion.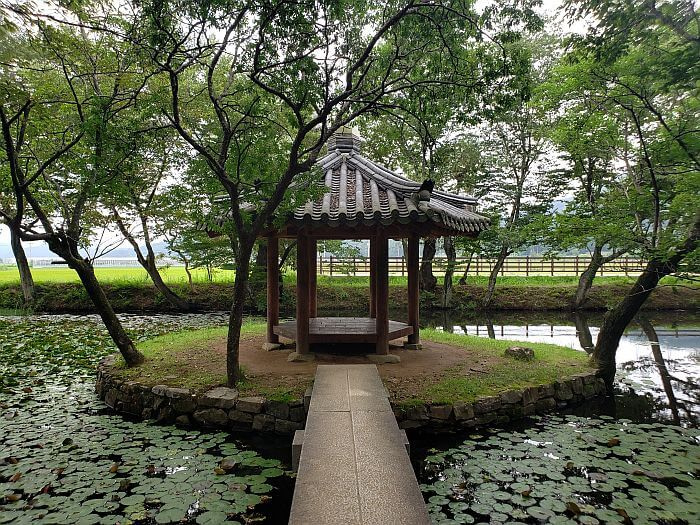 It gives you a sense of being surrounded in a natural and peaceful environment.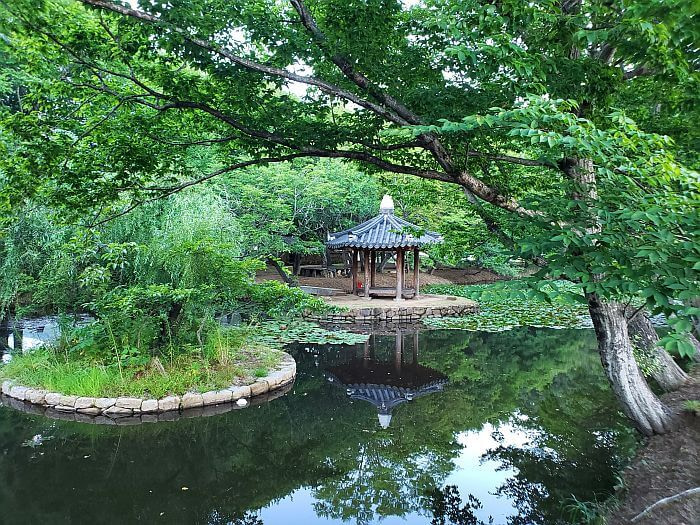 We came to Jangsan Forest as a family one chilly day in March.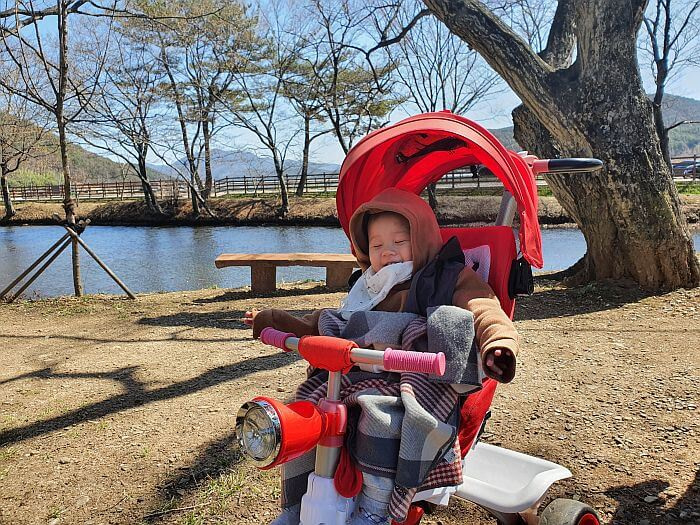 As we left the pavilion and moved on around the pond, we found some interesting structures. One was some sort of rock table. It must have some purpose. A few memorials can also be found around the site.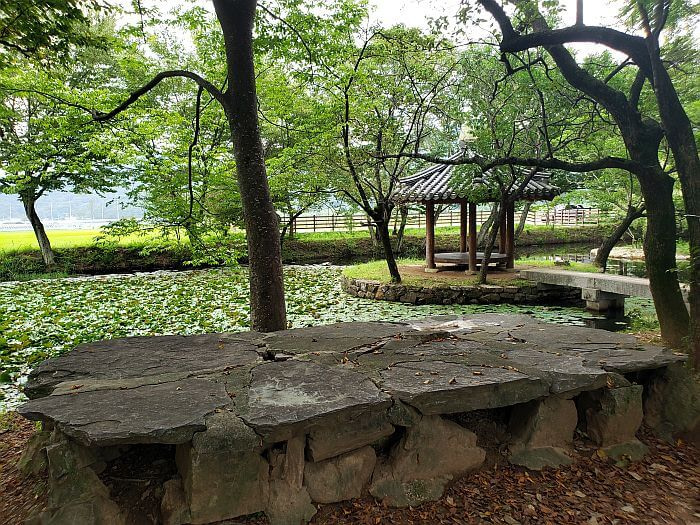 It's not something you come across in the USA.
As we worked our way around the pond, we realized how small the remaining forest is. The original forest was supposedly 1km long, but now only about 100m of forest remains. The area still has a remote feeling to it though.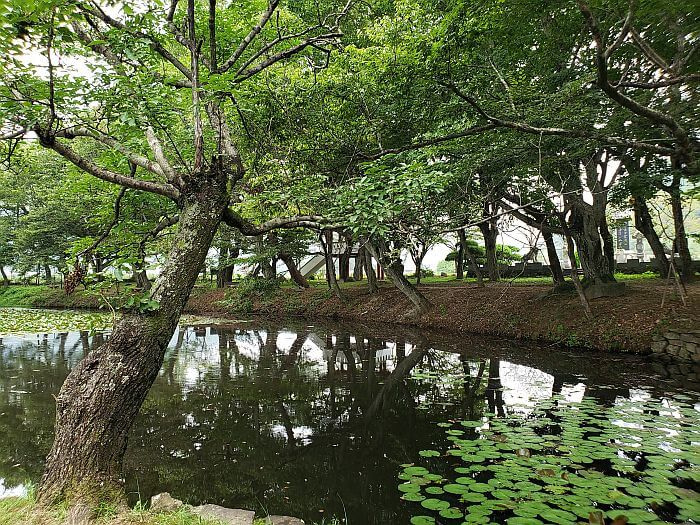 And you may spot a turtle.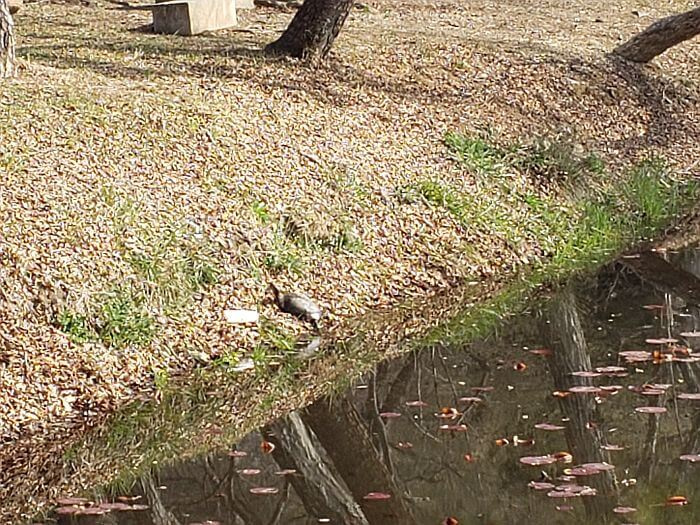 There is also a gazebo on the outside of the pond at Jangsan Forest.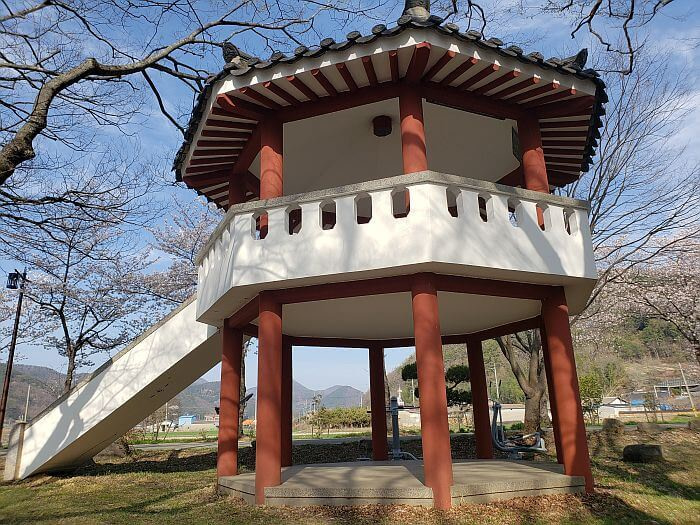 On my most recent visit to this place, I had my 6 month old son Noah with me, and we caught a beautiful sunset. I took a little walk down a country road just to the side of the forest for a better view of the western sky. Past an orchard of persimmon trees, I found a little stream running under a bridge and snapped a few photos.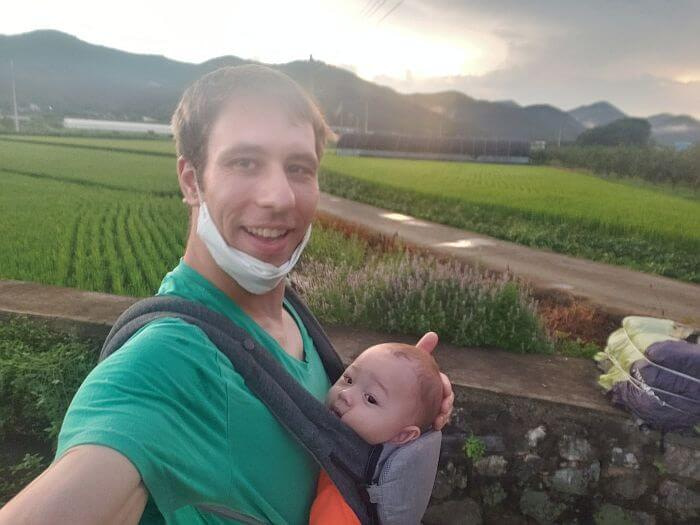 I came back here with Noah one year later.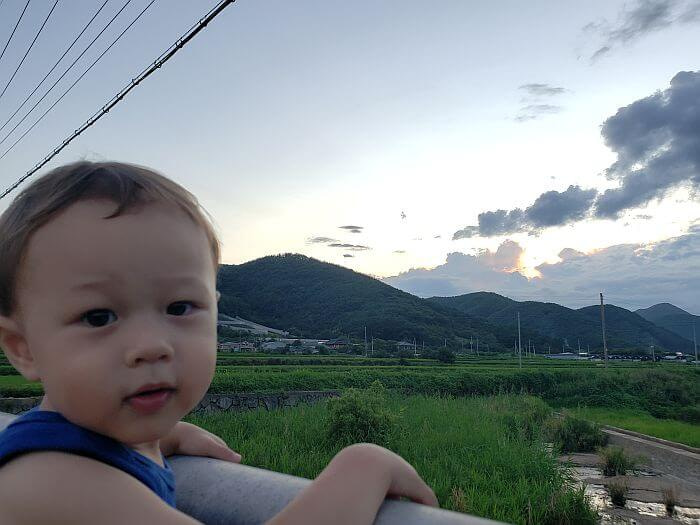 I love the rural landscape of the rice fields.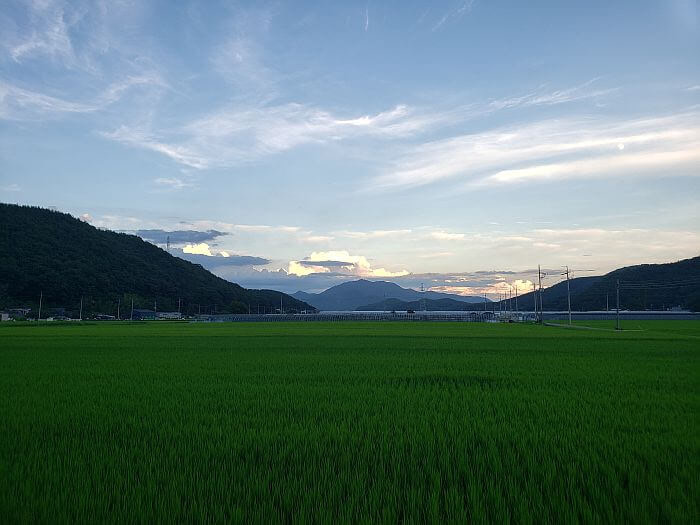 I hope you get a chance to unwind here as I did. If you visit in another season such as autumn for example, you're likely to get a different perspective with the colorful leaves.