Address: 56, Dosanilju-ro, Dosan-myeon, Tongyeong-si, Gyeongsangnam-do
Chunhwaui Jeongwon Café is unlike any other that you've probably been to. This one is technically in Tongyeong, but is accessible to folks in Goseong.
At the entrance of this café is a path leading into a garden of various small trees and plants, with the café in a building on the right.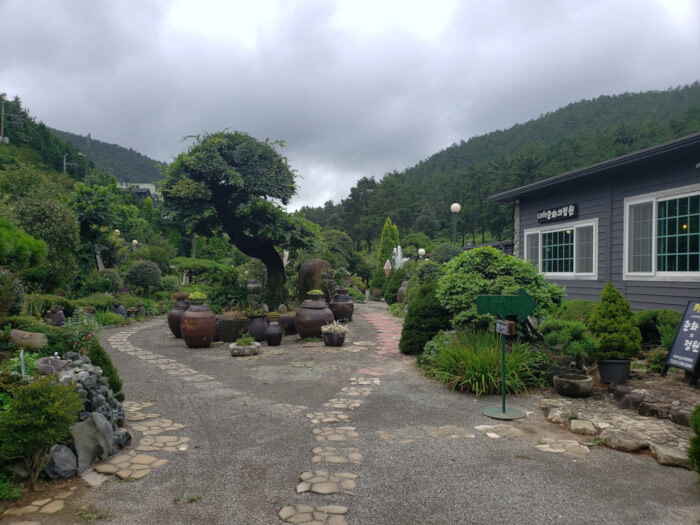 A sign was found on one of my visits requiring that visitors order something before browsing the gardens.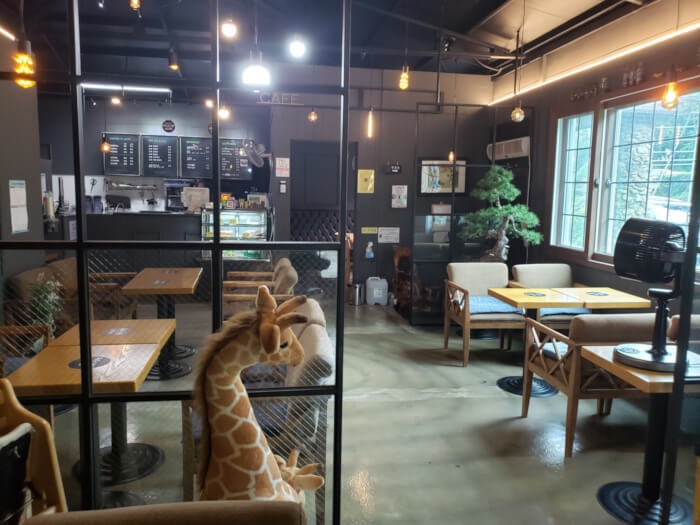 The latte here was quite strong for us, and more like an Americano. Prices are also a bit high.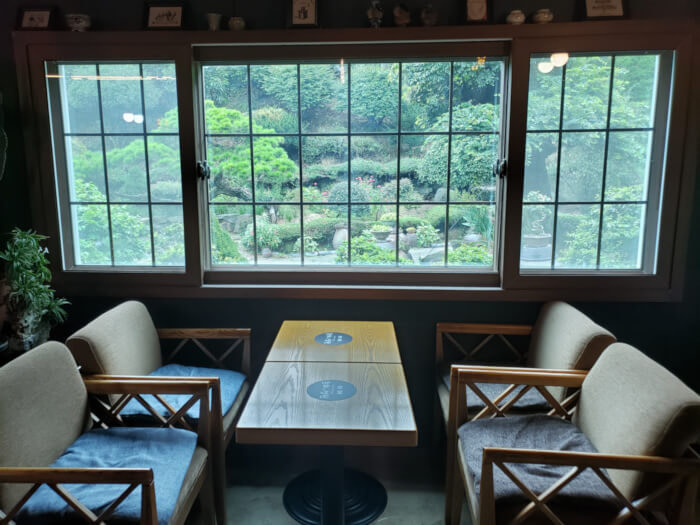 Noah didn't mind, though.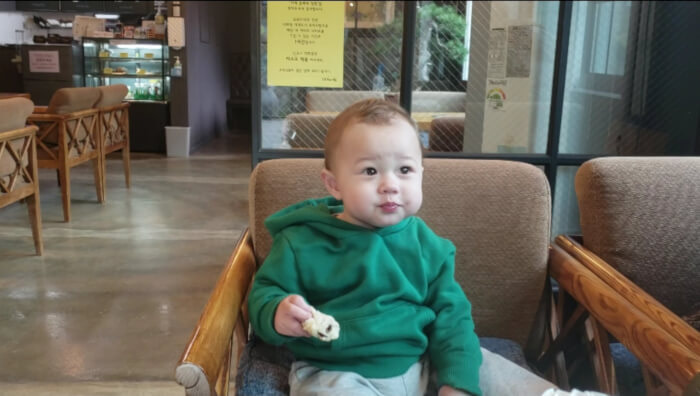 However, the highlight of this café is the garden and greenhouses that are full of carefully and decoratively grown small trees and plants, also known as Bonsai.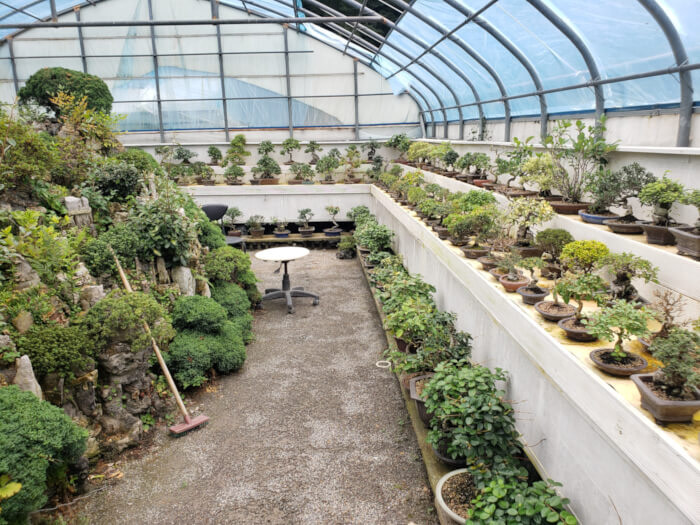 This hobby is enjoyed by many in Korea, especially among the elderly. One of the greenhouses in Chunhwaui Jeongwon contains this nice setup of a fountain surrounded by various plants growing around the rocks.
The roots on many of the trees and plants are quite remarkable.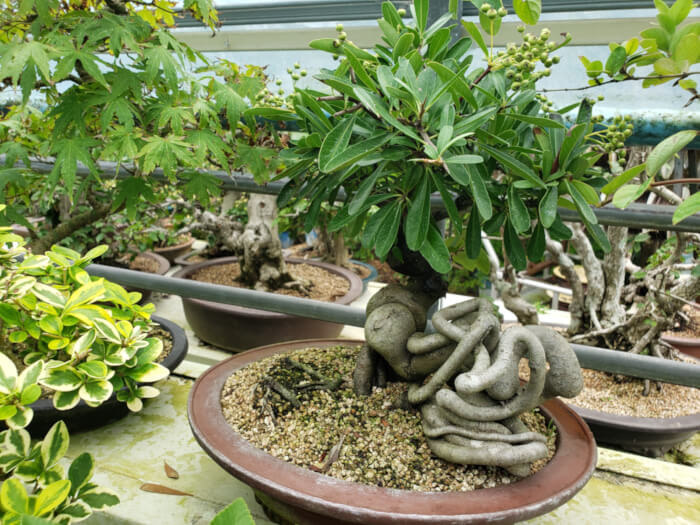 Even in the winter the place is picturesque. This picture is from our visit in January 2021.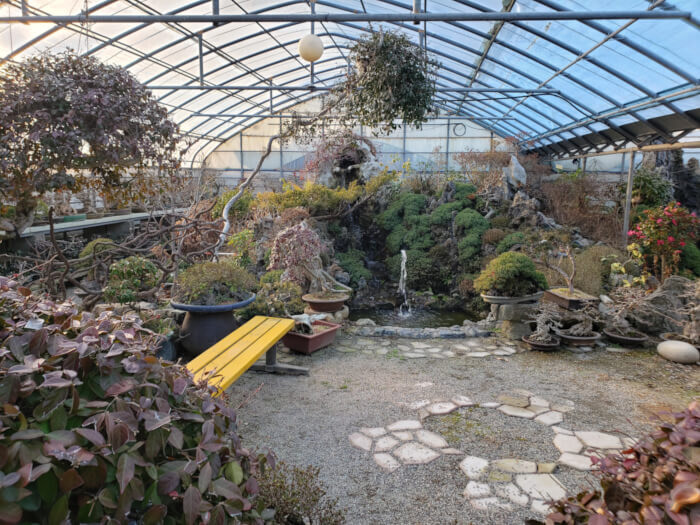 In warmer weather, there are tables outside and places to sit among the flowers and trees in the garden.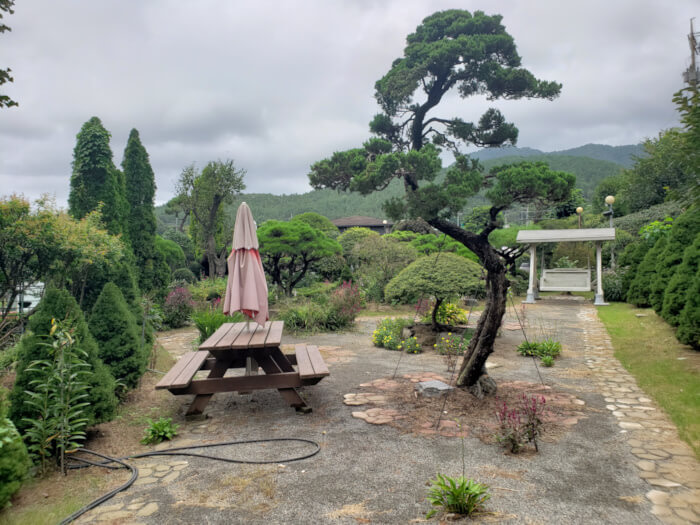 We intend to return to Chunhwaui Jeongwon café in the summer when the garden will be much greener and more abundant in flowering plants. The owners were working on some walking stones for the paths while we were there last, and I'm excited to see how the garden develops!
Here is a gallery of some sights from Chunhwaui Jeongwon:
Chunhwaui Jeongwon Gallery