Address: 279-31 Daega-lo, Daega-myeon, Goseong-gun
Daega Lake Restaurant & Café is on a hillside with a nice view of Daega Reservoir, where there is a nice park and coastal boardwalk.
Like many other coastal cafés in Goseong, the view and atmosphere is quite peaceful.
The restaurant is connected to the café, but they are separated enough so that the café does not have all the busy atmosphere and noise of the restaurant.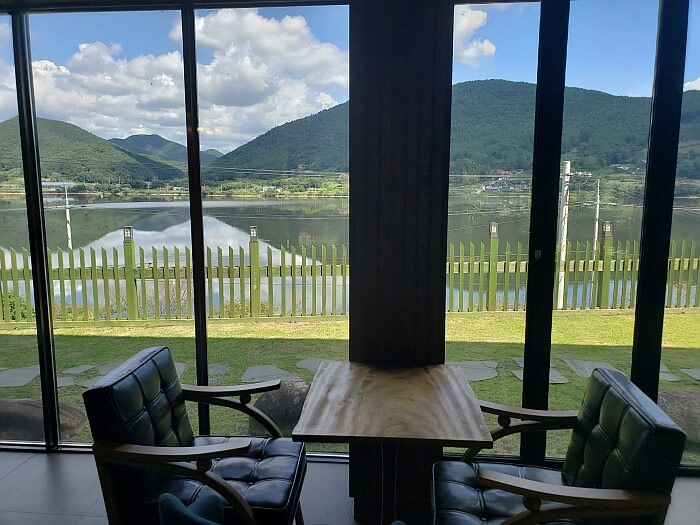 I do not remember there being outlets for charging devices here.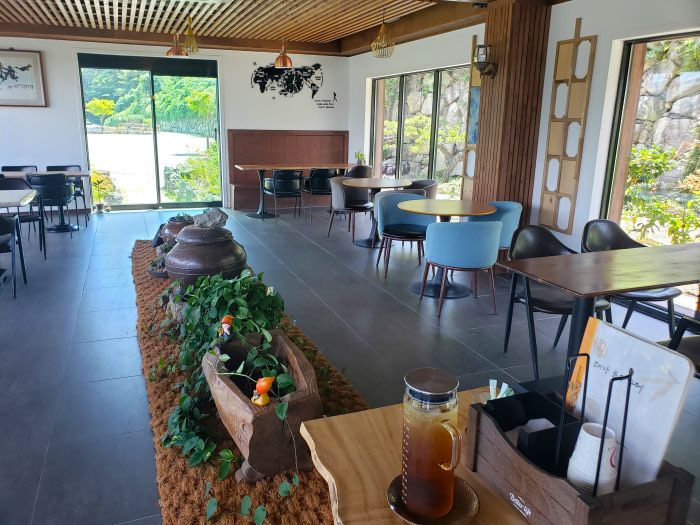 But it's a nice place to chill out with someone and talk, something Koreans love to do.