Address: 69, Dongoe-ro 168beon-gil, Goseong-eup, Goseong-gun, Gyeongnam
Dal Café is nicely decorated with various cacti and small plants, giving it a relaxing atmosphere. A mountainous view from the window shows downtown Goseong.
Downtown Goseong is west of the café. Peaceful instrumental music is sometimes played during the day. I love to come when I can enjoy the view, and around sunset the sky can look nice.
At other times, it can get noisy, as Dal Café serves meals too. This includes alcohol and expensive Western food. The café is open until 12am Thursday – Saturday.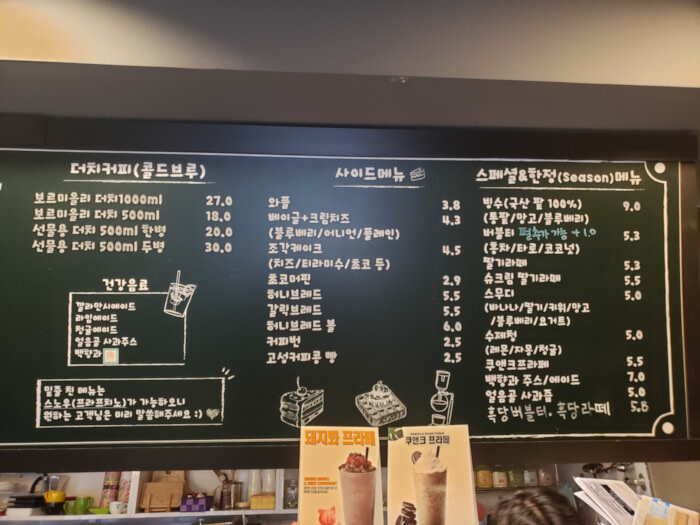 Aside from serving Western food, they have a selection of health tea available. I tried a ginseng drink once. It was pretty milky but definitely interesting.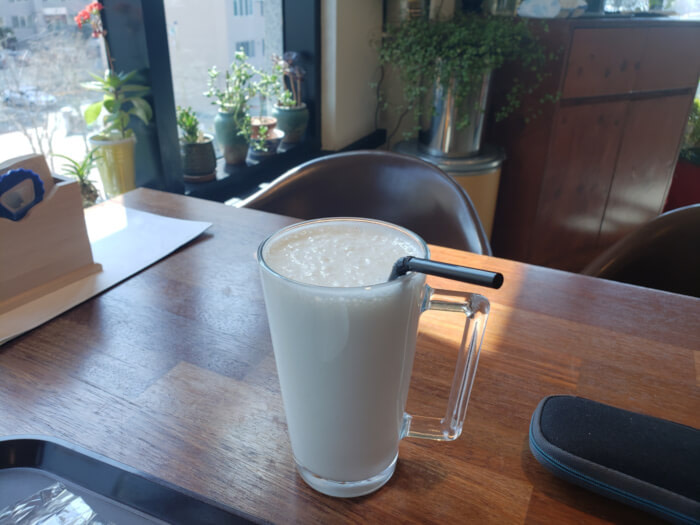 The air feels so fresh with all the plants around, and usually I notice a humidifier misting the room.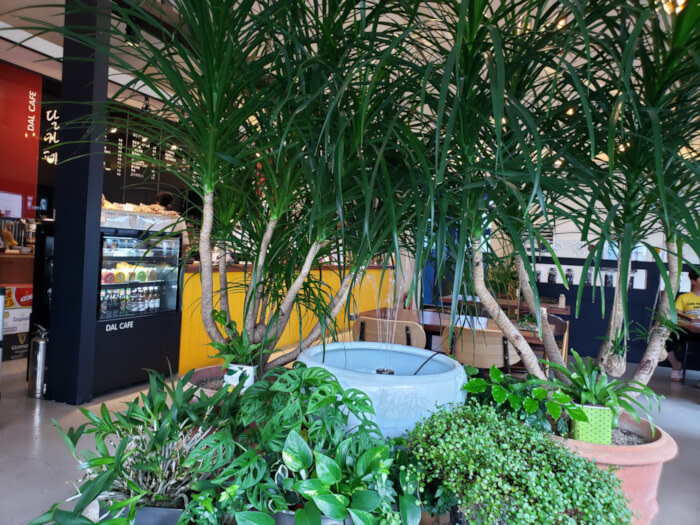 Around the corner inside the café is large table for groups. It's right up along a large window overlooking a rice field, downtown Goseong, and a mountainous background.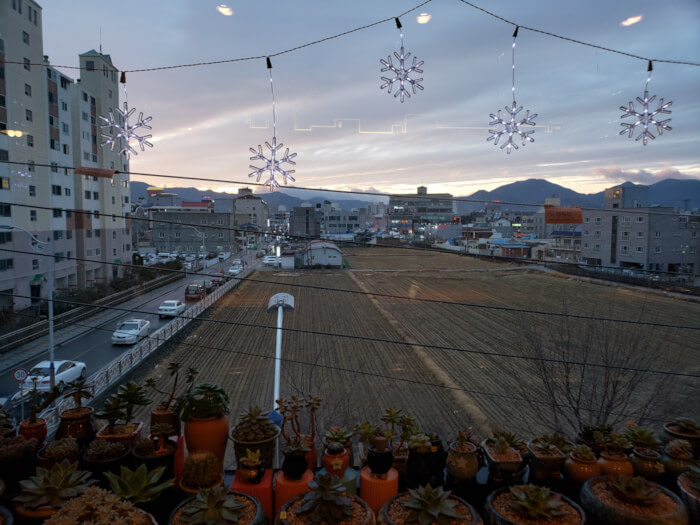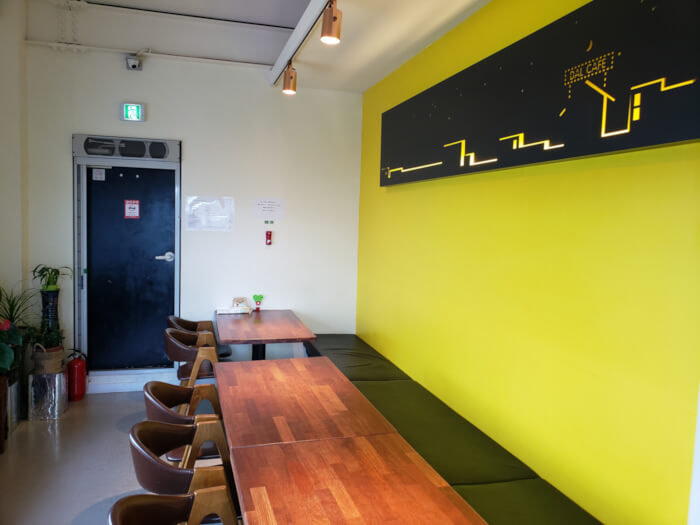 Dal café is on the third floor of the building with a convenience store at the bottom. A parking lot is right next to the building, and visitors to the café may park there.
Feel free to comment below if you've been here or have anything to say or ask!