Address: 5, Jungang-ro, Goseong-eup, Goseong-gun, Gyeongnam
Today is opening day for Dalgotjeongwon Café.
Dalgotjeongwon is a pretty café in a brick building with a nice grassy area of flowers, trees, and a picnic table outside.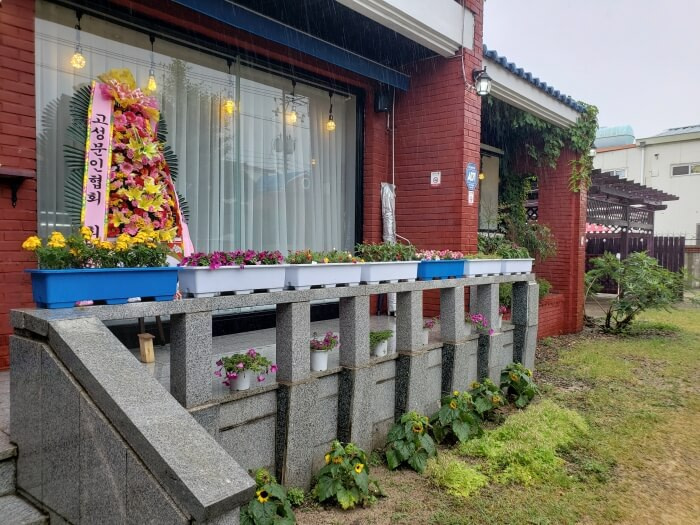 It was raining this morning when I arrived, which I'm sure the plants enjoyed as it hasn't rained very much lately.
There is a parking lot in the back of the café. A stone pathway in the grass leads to the front entrance.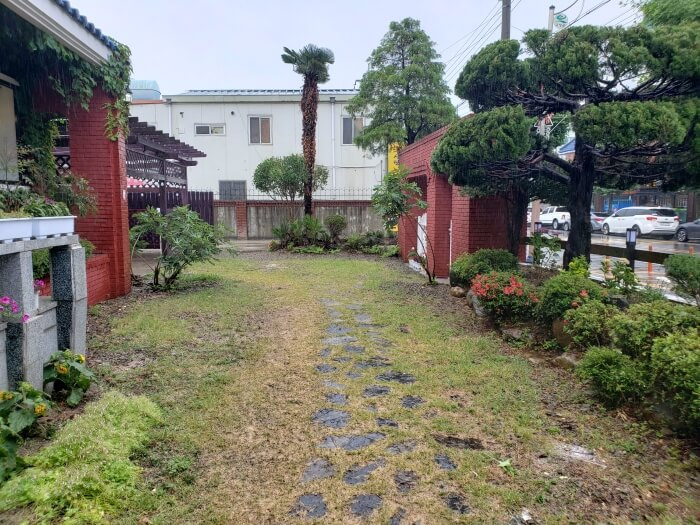 The interior is clean with white curtains and a modern design of light fixtures.
In addition to the tables on the first floor, there is also a meeting room down the hall past the restrooms.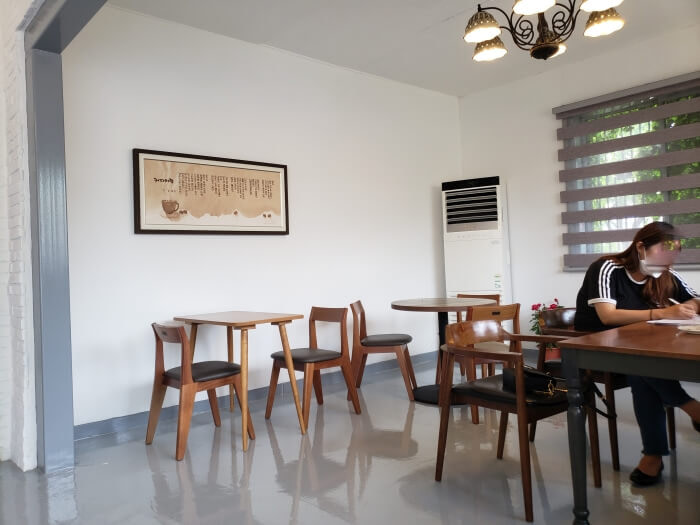 I had a cup of hand drip Americano for ₩3,500. It was pretty good.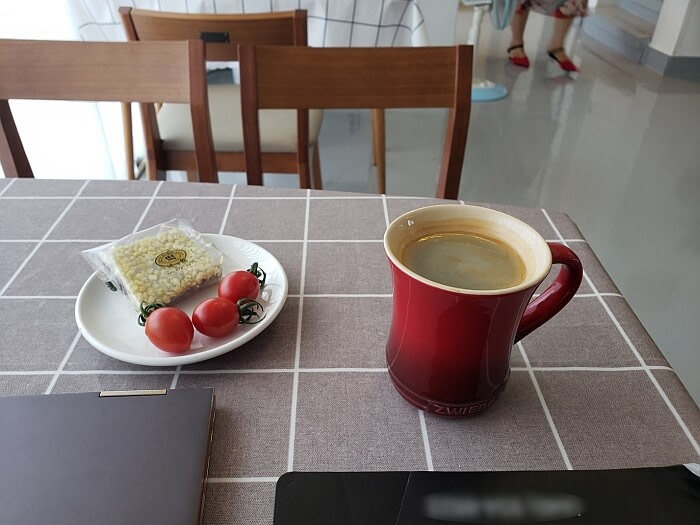 On another visit my wife and I had bingsu, a common Korean dessert of shaved ice with various toppings, in this case, red bean, grain powder, and cinnamon with condensed milk. It was ₩9,000, but it was quite delicious for me with the cinnamon.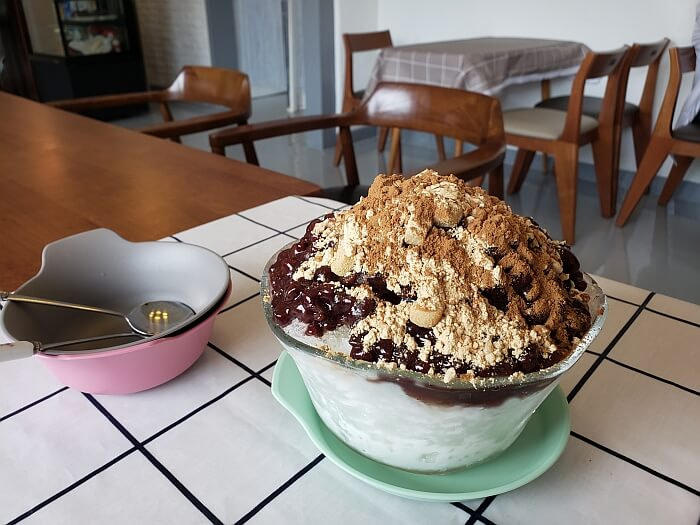 Some older classic music was playing, which was a fun change from the typical pop music.
The picnic table looks like a nice way to enjoy a cool summer night. I guess they might add more.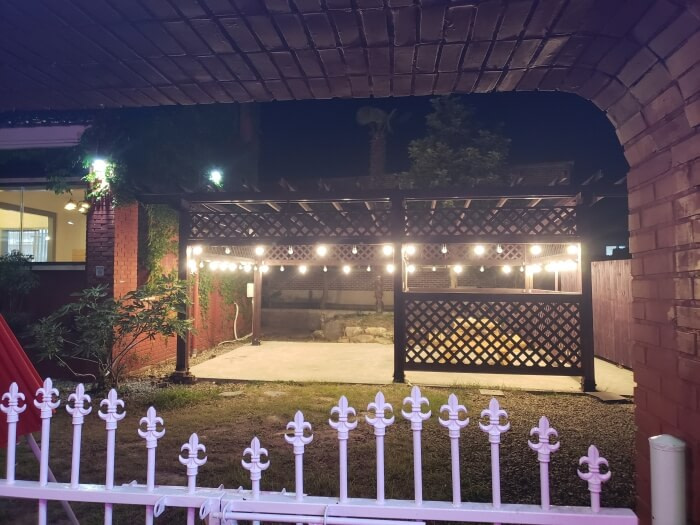 I like the atmosphere at night at Dalgotjeongwon Café.