Address: 61, Dupo 5-gil, Samsan-myeon, Goseong-gun, Gyeongnam
Dupoli Café is up on a mountain road. It has a nice deck and grassy yard.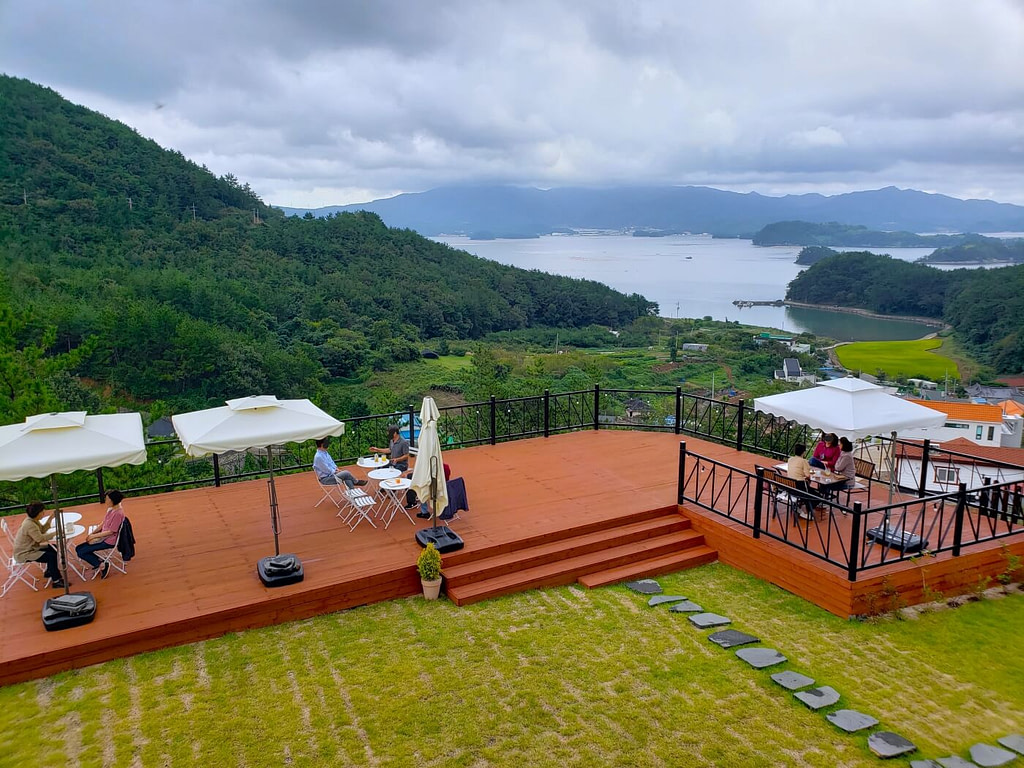 The cookies are pretty good, and Noah thought so too.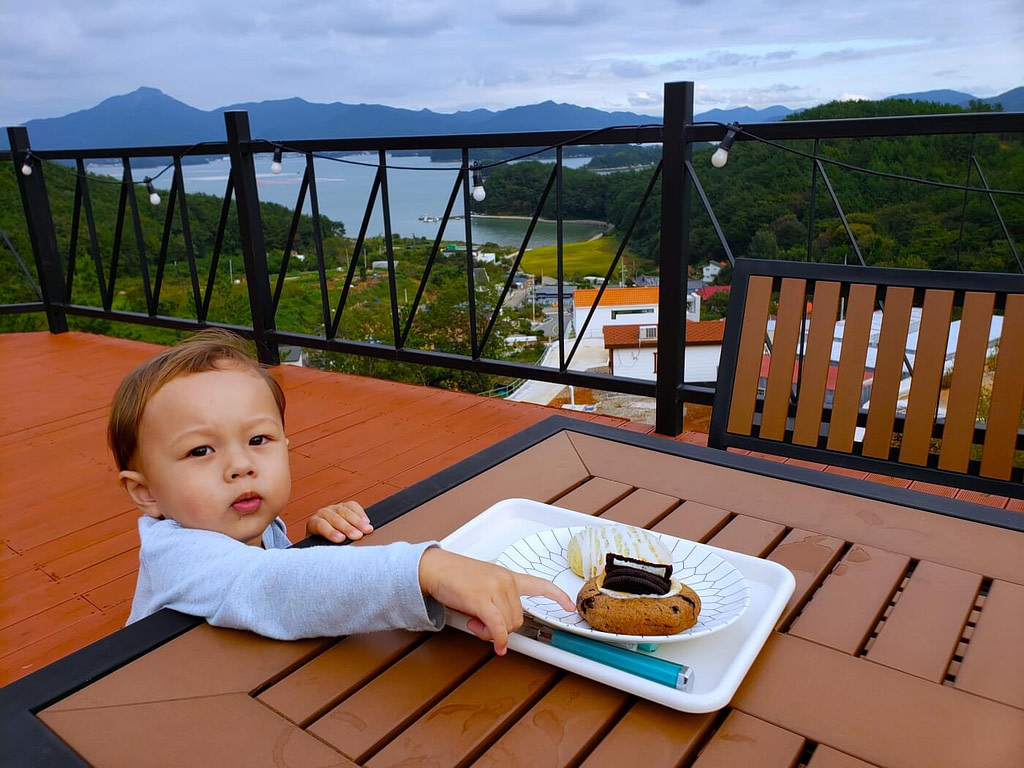 Dupoli Café is about 15 minutes from the town center, so it is not too far to make a separate visit to. This could be a stop on the way to Solseom Island or even the Dinosaur Museum and footprints at Sangjogam.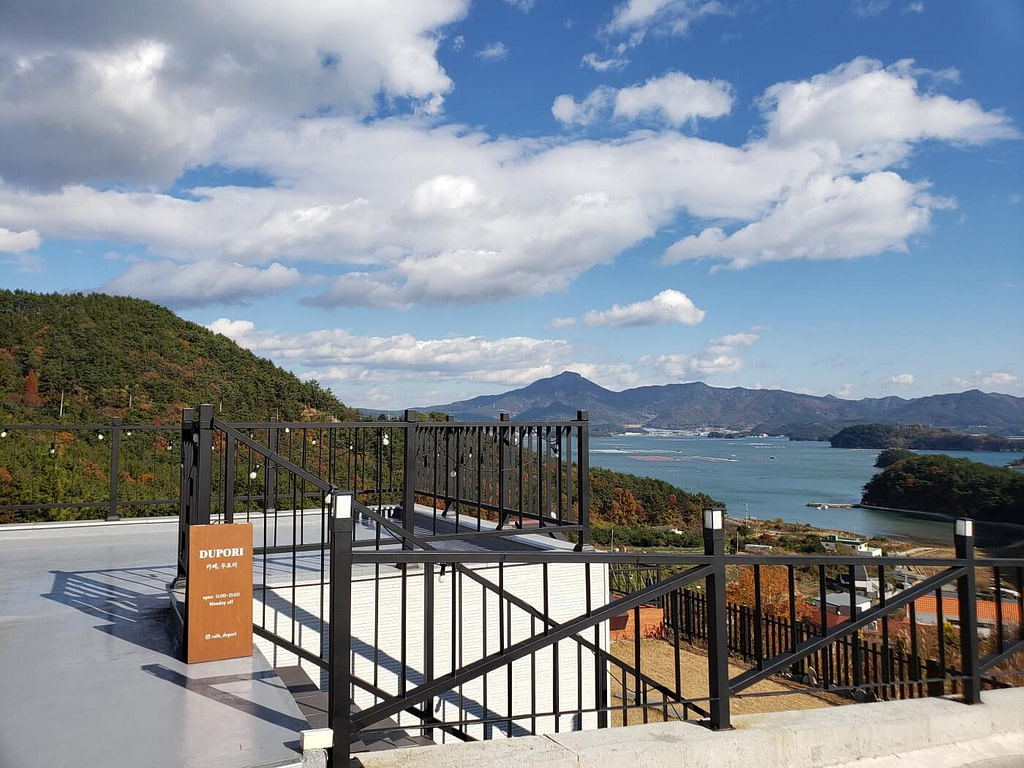 The interior has some comfy sofas.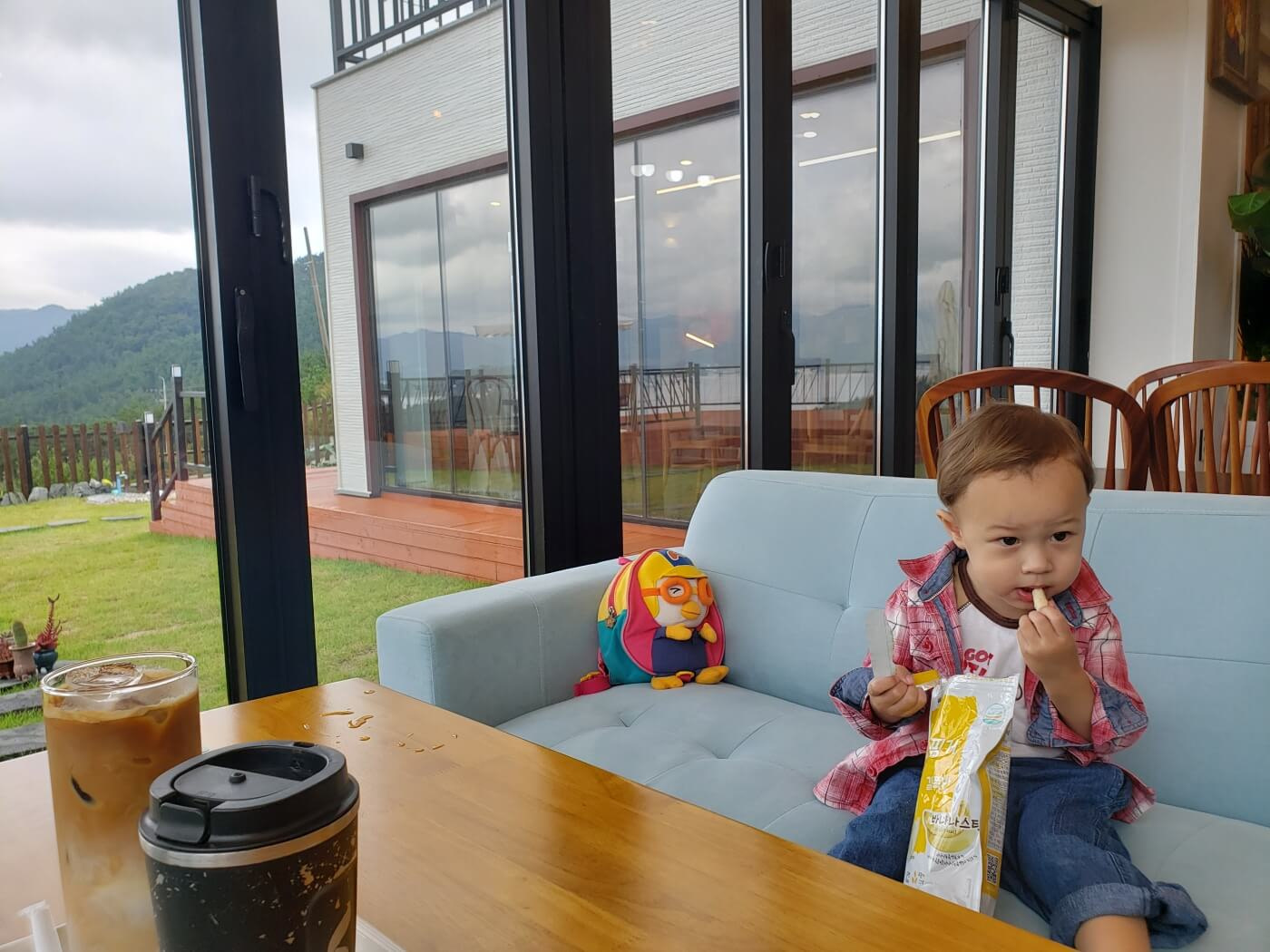 The yard makes it feel like a village café because, well, it kind of is.