Address: 36, Nampo-ro, Goseong-eup, Goseong-gun, Gyeongnam
I remember when Sanchaeg Café caught my eye back in 2018 when I was wandering the streets of Goseong, with its cylindrical-shaped structures.
The architecture resembling baked clay and its shape are intriguing, and the atmosphere is inviting with a small playground in a nice yard.
Sanchaeg Café is actually located across from Sunam Reservoir and Baegse Park with walking trails among reeds in the reservoir. This park is also great for kids (and adults too).
At the entrance of the café is an outdoor seating area.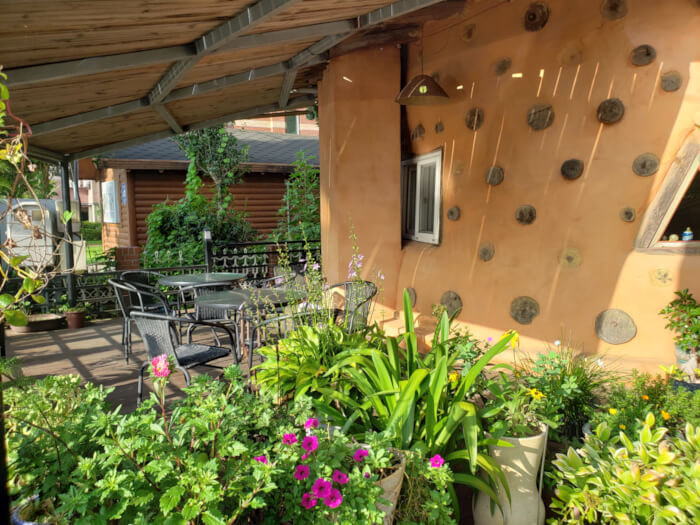 The seating areas give a sense of privacy and coziness, especially when you have one of the rooms all to yourself. It's nice for limiting distractions. I sometimes feel a desire to read a book when I'm in here.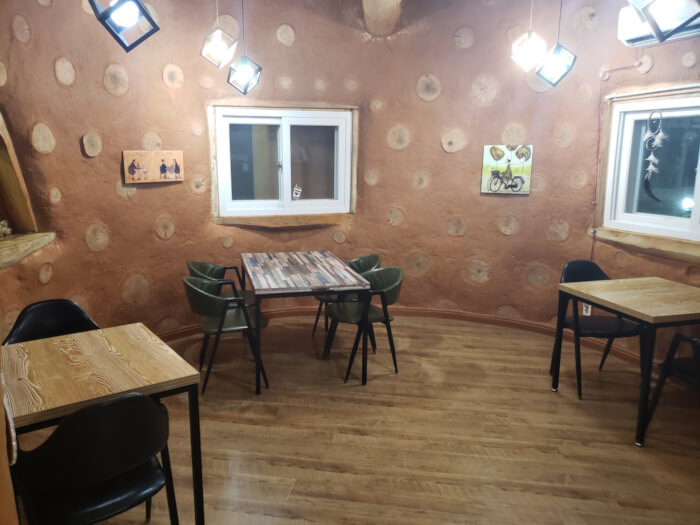 One of the rooms has seating on the floor.
The kiwi juice is so refreshing on a hot summer day, although the prices seemed a little bit high.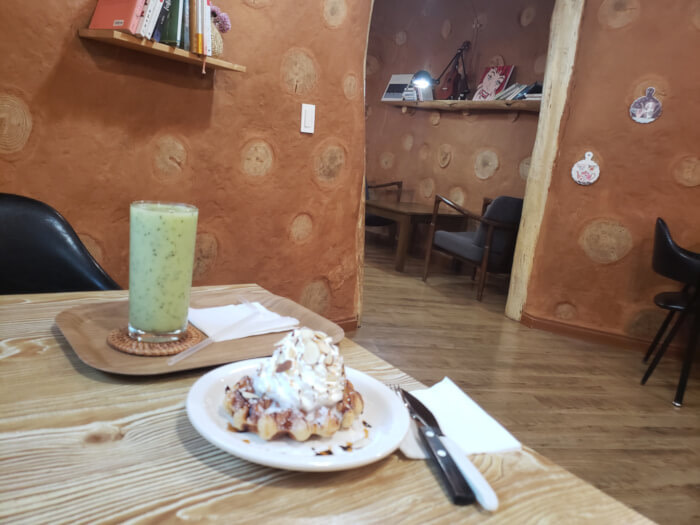 If I understand correctly, part of the property is used as a kind of kindergarten. That may or may not have something to do with a little book nook for kids and the playground out in the yard.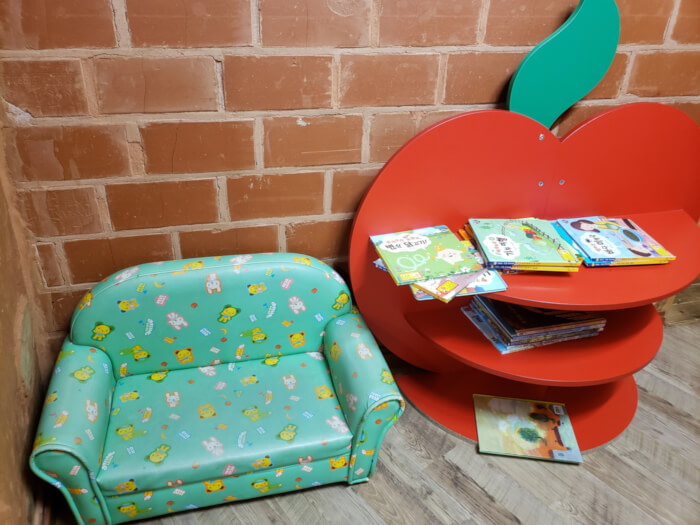 Feel free to comment below if you've been to Sanchaeg Café or have anything to say or ask!