Address: 541, Georyu-ro, Georyu-myeon, Goseong-gun
I appreciate the secluded feel of this café, and as the title suggests, it's very comfortable!
The view is refreshing and the coffee is great, so it always feels like a nice treat when I make it out to Café Rio.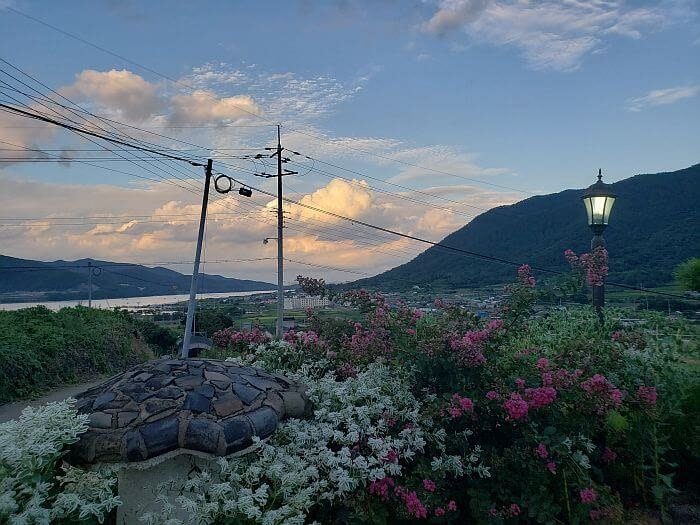 The driveway from the road goes up a hill to a small parking lot right in front of the café, with additional space in the back I believe.
The grounds are nicely landscaped.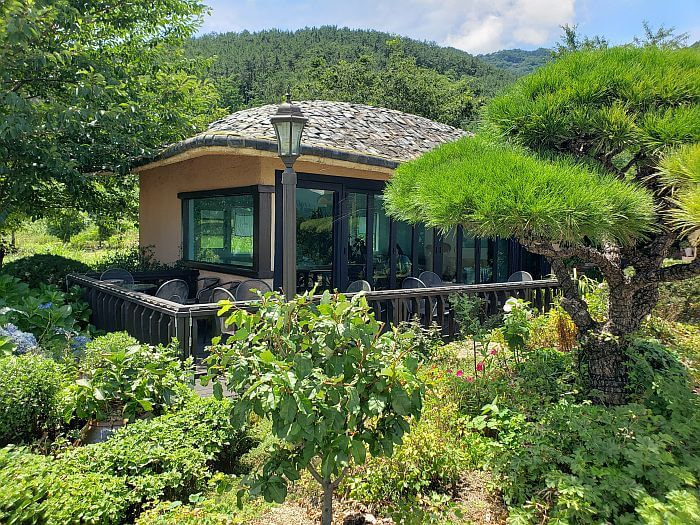 Inside, you'll find various rooms, each with their own type of seating.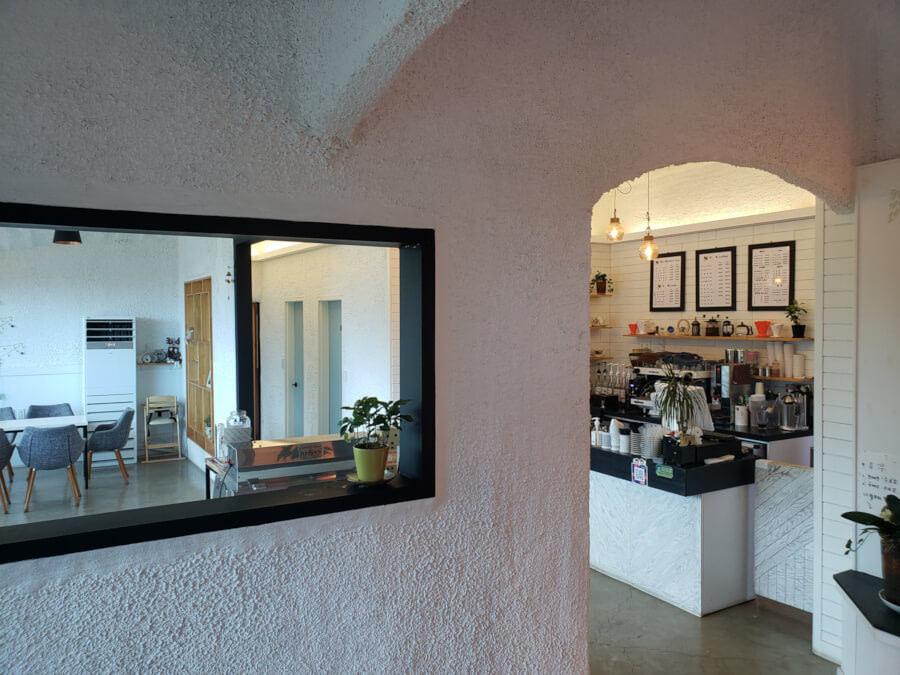 As mentioned, I find this place very comfy, and that includes the tables in the room with the cashier. The table height and chairs are at the perfect proportions to remain seated for a while without incurring any back pain. So often I sit down with my laptop at tables in other places and it looks and feels fine in the beginning, but after some time, the discomfort in my back starts to show, but not here.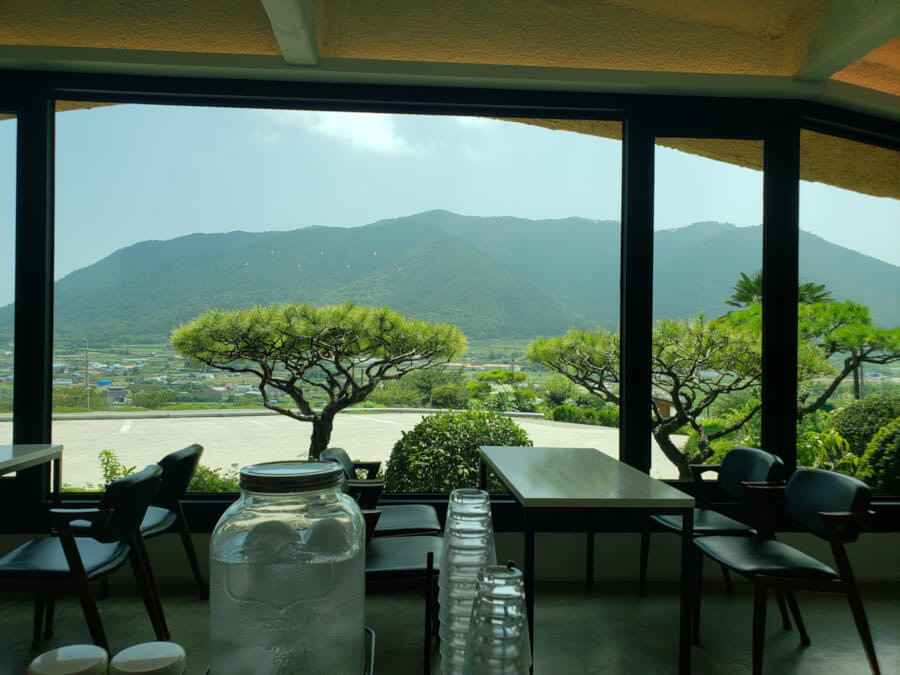 There is also a little private room with a table for those sitting on the floor, as is very normal in Korea. We sat with our son Noah here, and he was quite happy with the environment!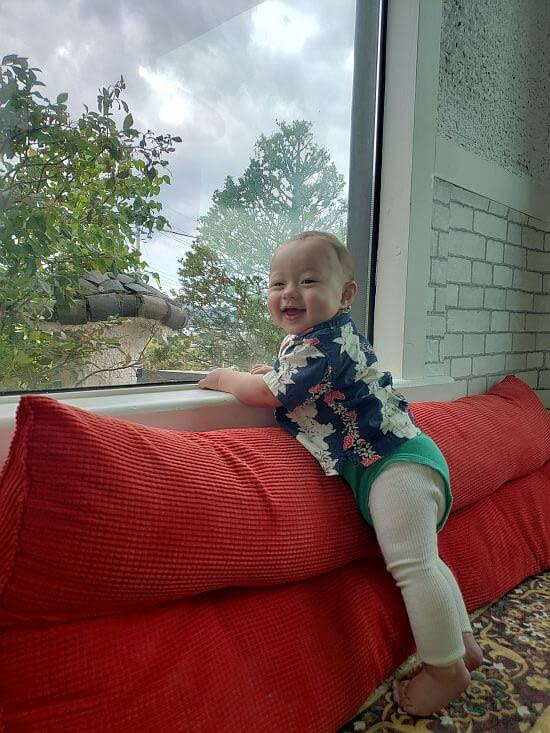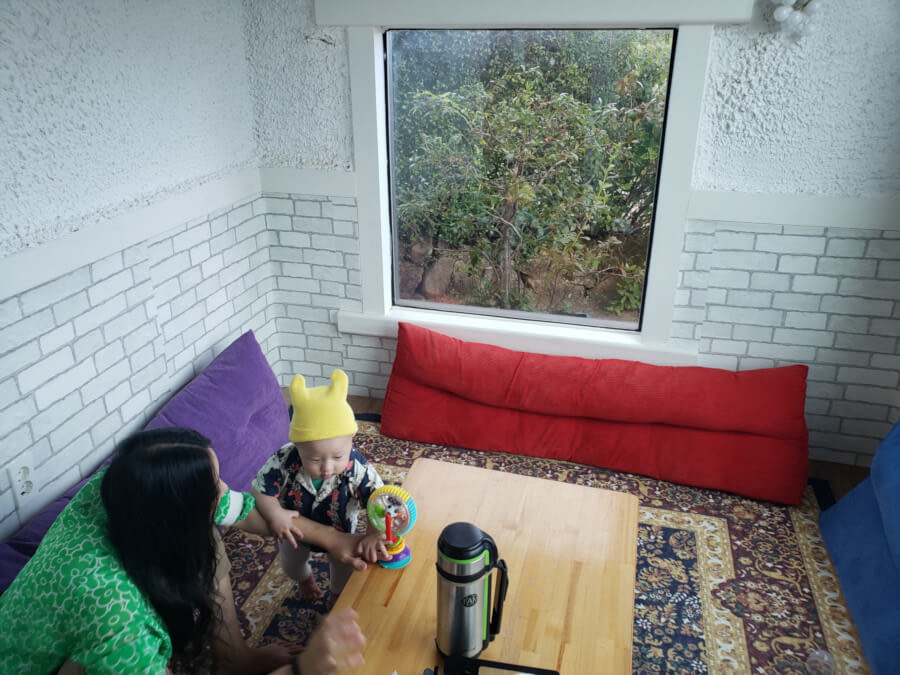 My favorite item to drink here is the hand drip Guatemala coffee for ₩5,000. It's not a large cup, but it's such a rich flavor. Beans from other countries are available as well. Of course there are also bread items available including some that are served hot and cheesy, but quite pricy.
Towards the other end of the café is an outdoor seating area facing the nice view.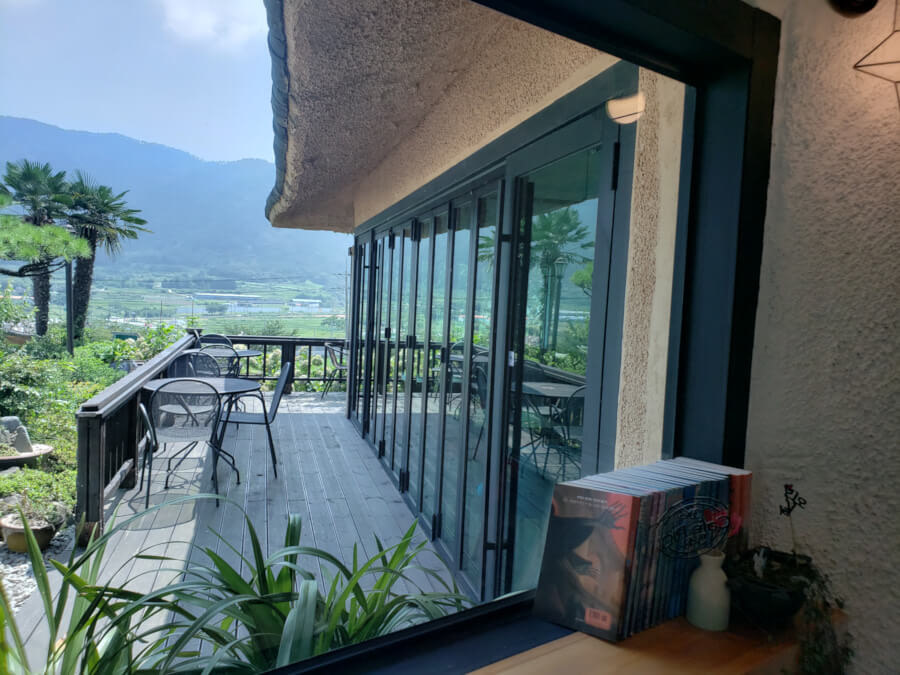 The larger room in the café has some comfy couches.
Some smaller tables and stools are on the other side along the window.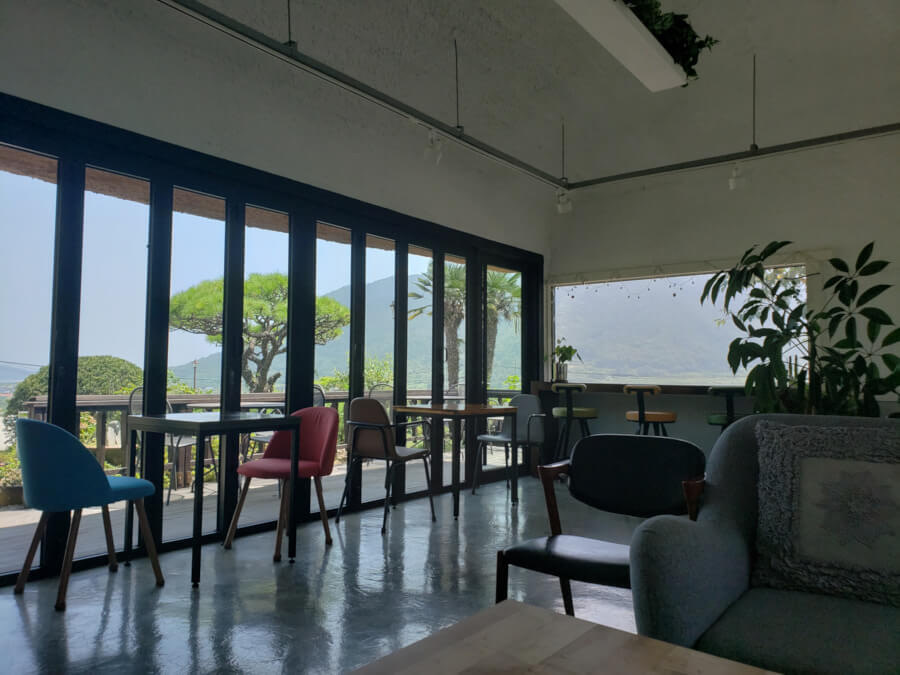 One thing to note is the wi-fi seemed to be out of range in the larger room with the couches. But this worked fine for me given how comfortable I was at those tables.
All in all it's a nice place to be in my book. I came alone one Friday morning and it was only me for most of the morning. It was great.