Address: 54-7, Dangdong 5-gil, Georyu-myeon, Goseong-gun, Gyeongnam
GoOgJeong Café opened May 21st, 2021. The interior design is very sleek, the coffee excellent, and the 2nd floor balcony spacious with a nice view!
A driveway along the sea leads to the café. Park right next to the café, or else more space can be found near a pavilion around the side or near a little park area just down the street.
The entrance to the building is up the stairs on the right. The benches outside are illuminated nicely in the evening.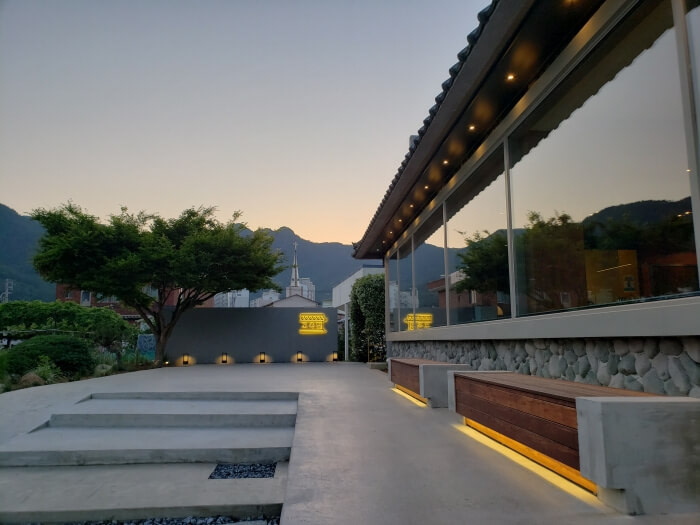 Or if you're approaching from the other side, walk through the archway of flowering plants, with an absolutely fantastic smell.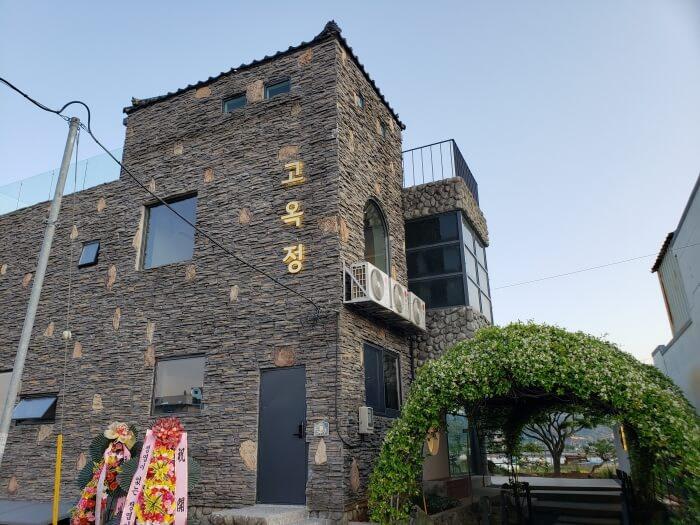 The entrance to Googjeong Café is near the flowery archway.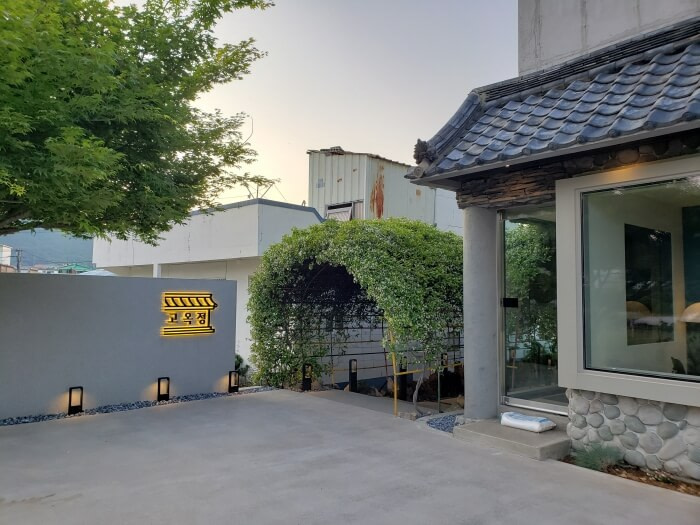 The traditional style roof is cool, isn't it?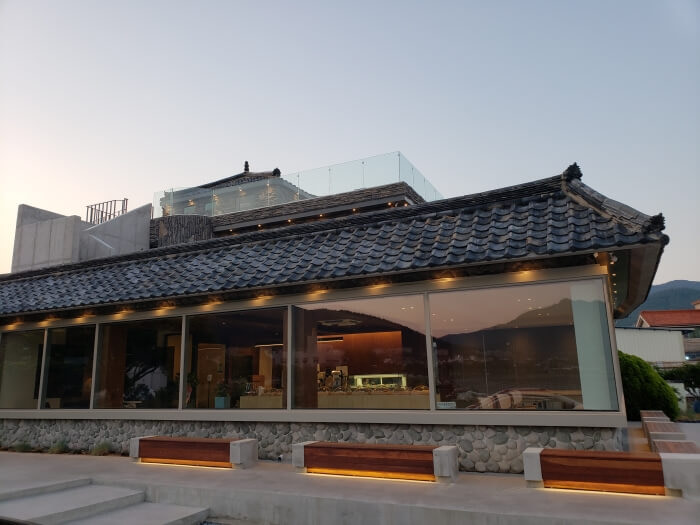 Ok, let's get inside already. The interior is very clean and sleek everywhere.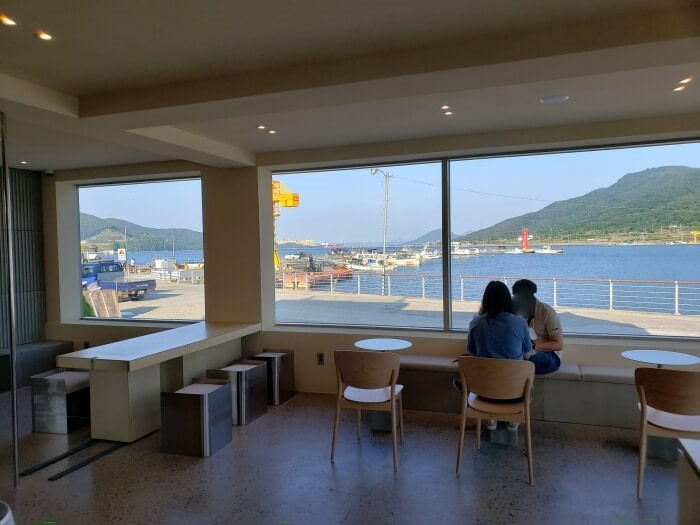 A row of pastries is in the middle of the first floor. We chose a chocolate cookie with pecans. There are also a variety of cakes to choose from.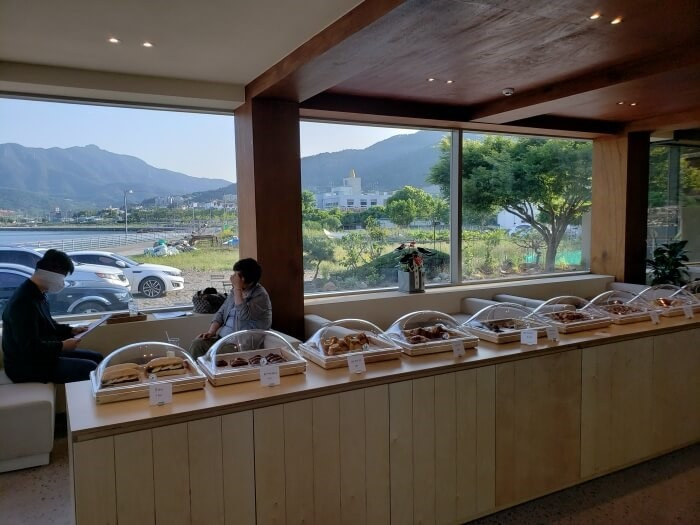 There are many nice seating options along the windows.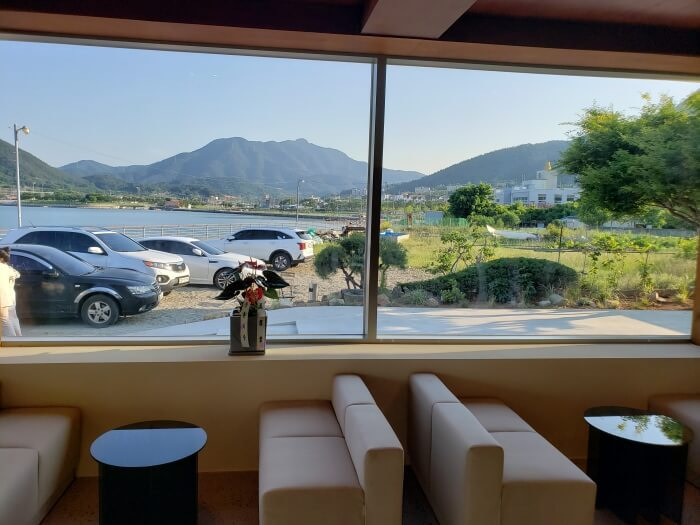 The chocolate pecan cookie was soft and pretty good. The coffee was very good, with a strong and bold flavor.
We went up to the outdoor area on the second floor.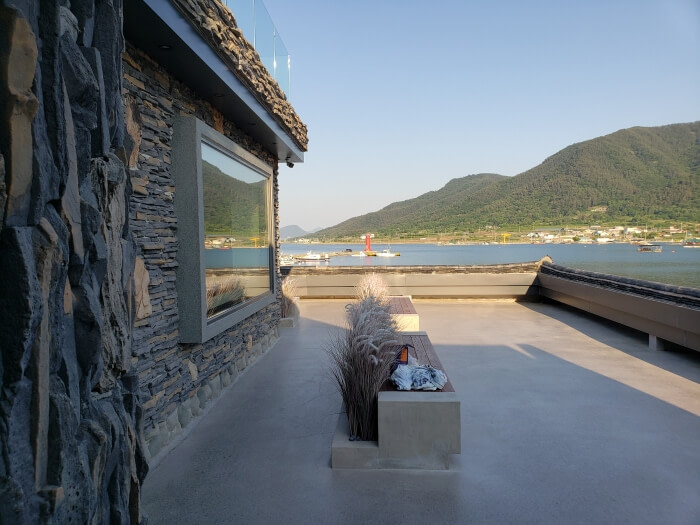 Noah was quick to explore the area.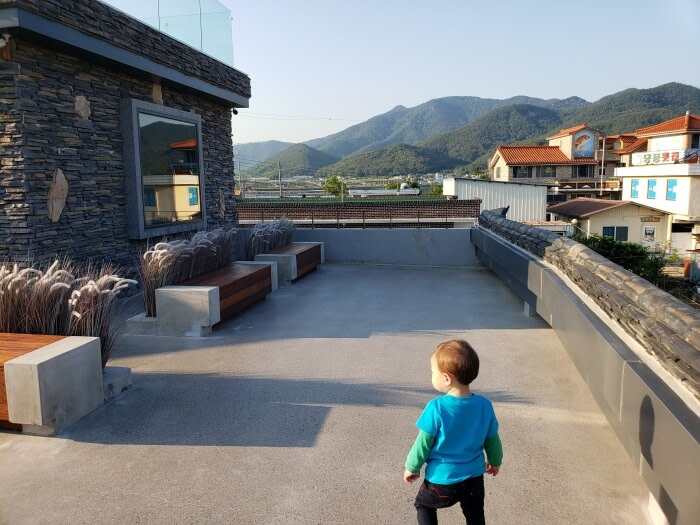 Googjeong Café also has a third level.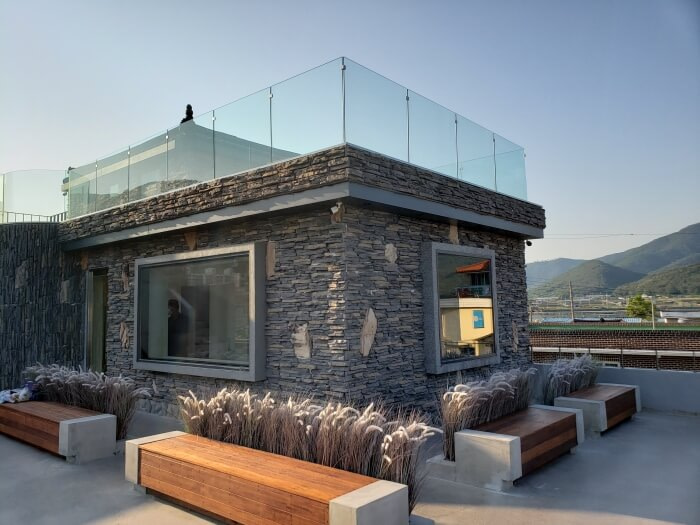 It was so comfortable outside.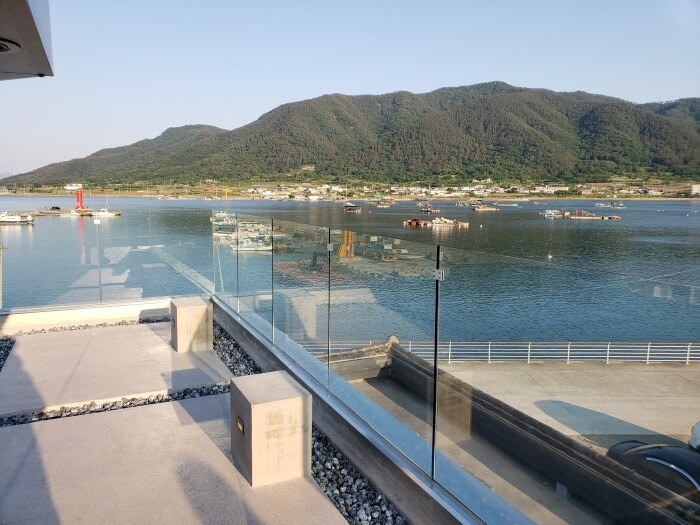 The place glows at night.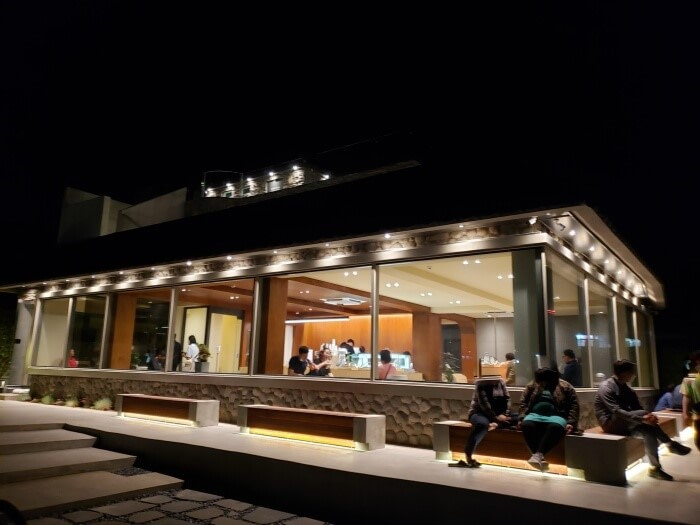 We look forward to coming back here!