Address: 134-1, Songhak-ri, Goseong-eup, Goseong-gun
There are a variety of ways to spend time at the Goseong Ecology Learning Center. And like many other attractions in Goseong, this is a perfect place to bring kids.
Fun fact: This is the first aquarium in Korea that utilizes discharge water from a sewage treatment plant!
Walk through a maze of lily and lotus flowers, and have a picnic outside. Watch sharks, stingrays, and other fish swim overhead inside.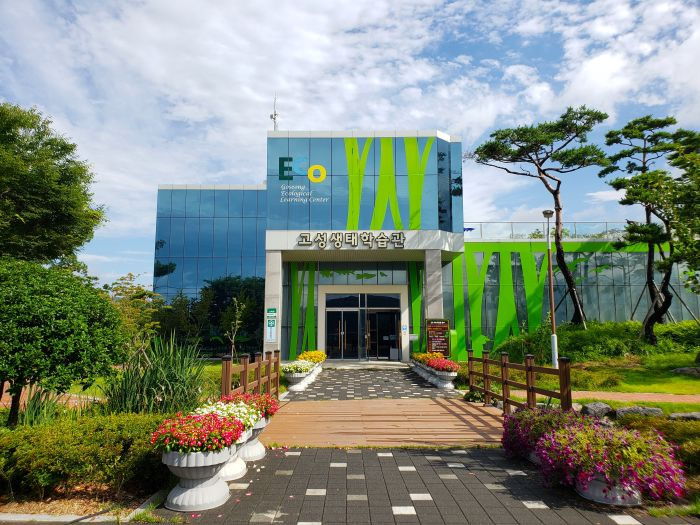 Outside
Lotus & Lily Ponds
The Goseong Ecology Learning Center has a large area of lotus and lily ponds with a bunch of walking paths through them.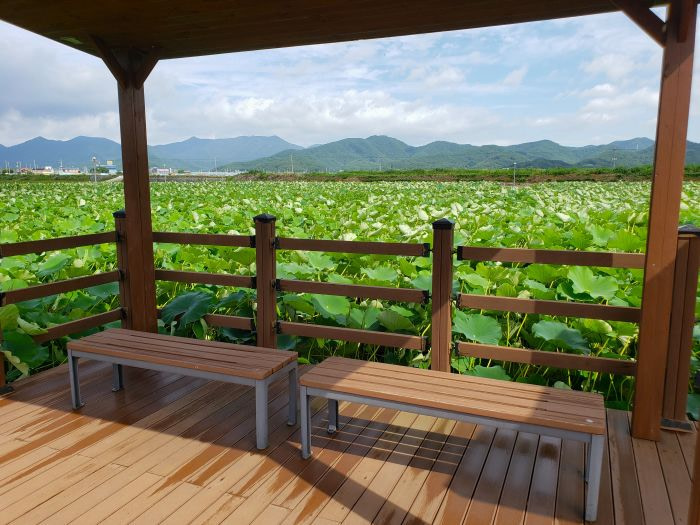 They majority of the aquatic plans are lotus, which rise above the water's surface.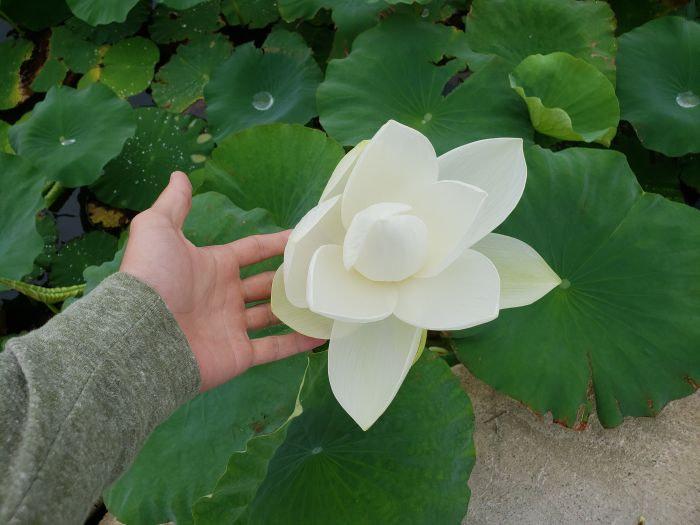 However, the lily pads and flowers rest upon the surface of the water.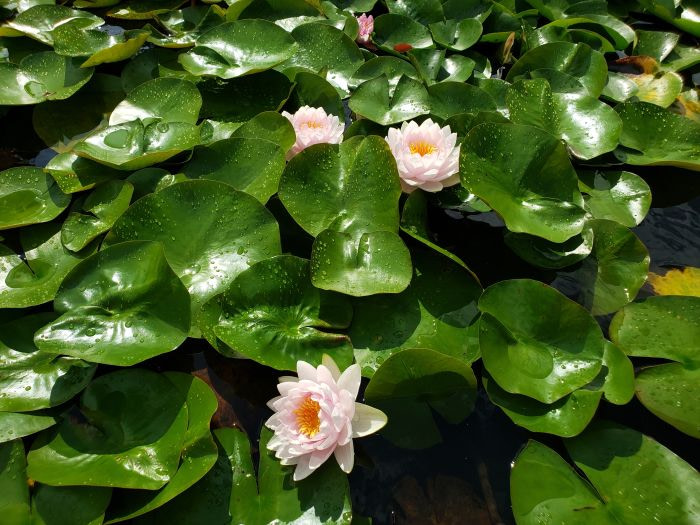 You can climb a pavilion and enjoy a nice view across the lily and lotus ponds with a beautiful, mountainous background.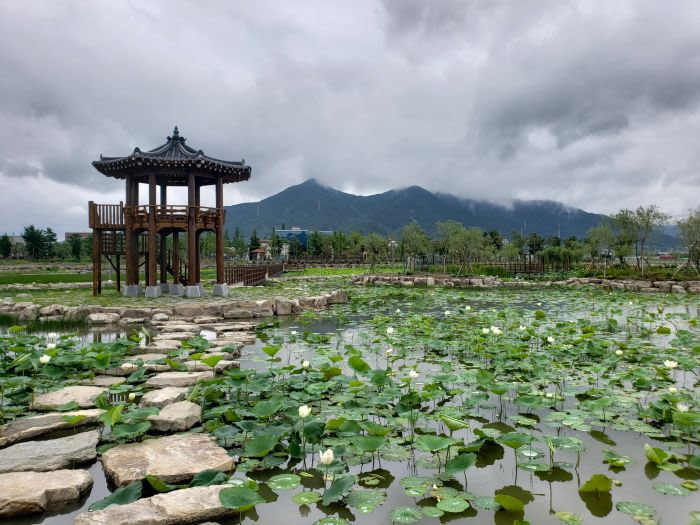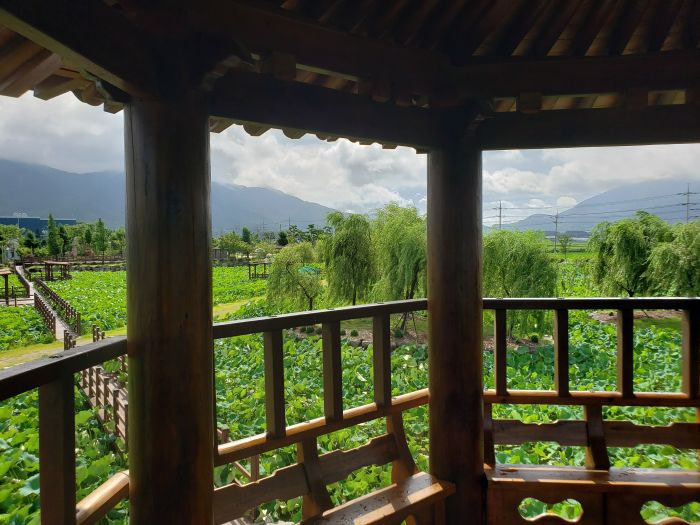 By the way, the open area here provides a decent place to catch sunsets.
Playground
There is also a playground and walking paths around the Goseong Ecology Learning Center building.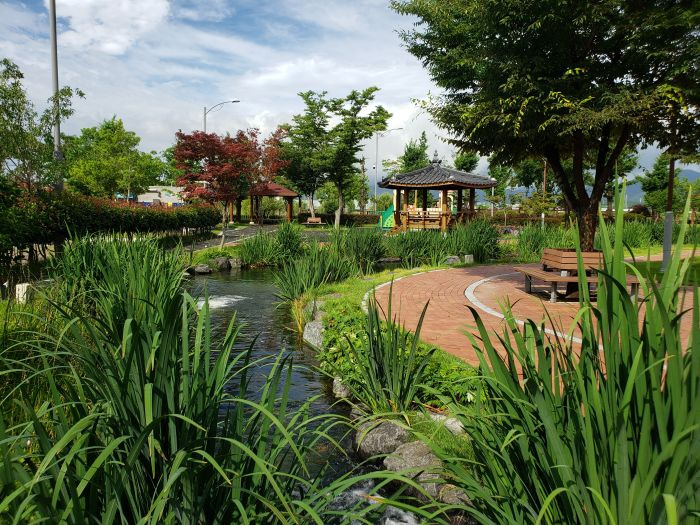 Field of Sunflowers
If you follow the brick path, you find there are also picnic tables and umbrellas along the edges of the lotus pond.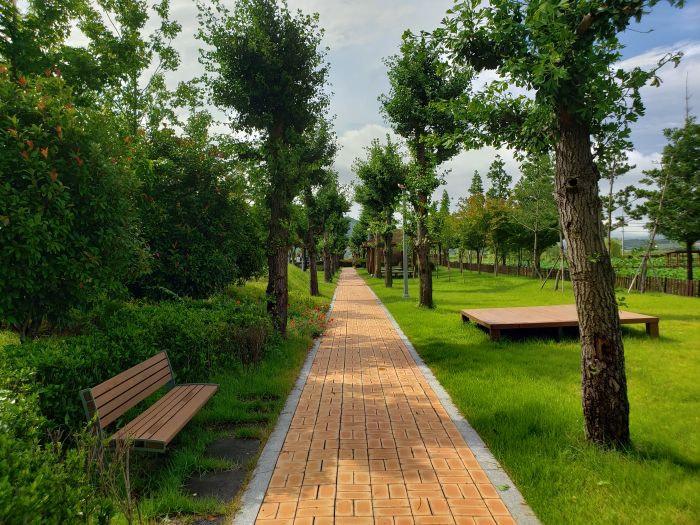 Behind the lotus ponds are fields where they often plant some kind of wild flowers, sunflowers, etc.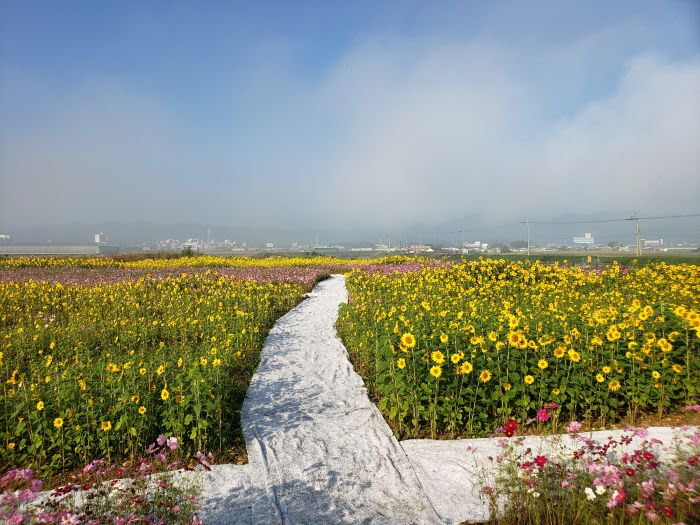 This is one of those places where, if you are here alone, you just can't stop wishing the person you love was also with you.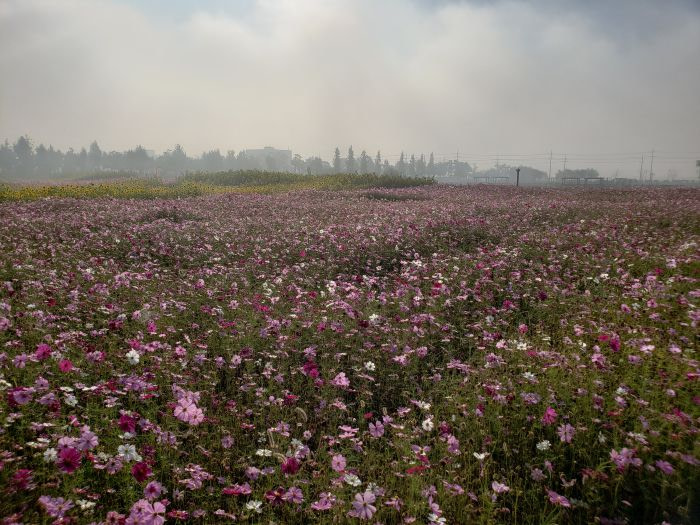 Fortunately, I did get my wish, and my wife and Noah and I all came here together three days later.
There were sections of sunflowers and sections of other flowers in the same area behind the Goseong Ecology Learning Center.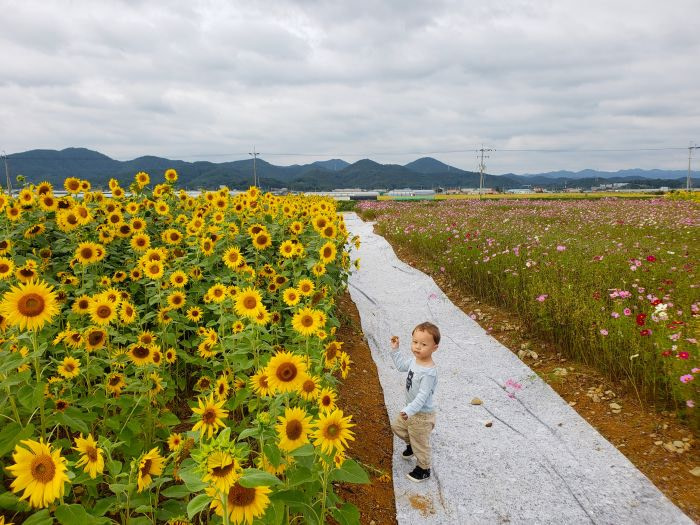 The prominent mountain in the background is Georyusan mountain which is one of my favorite to hike and has remains of an ancient fortress at the top.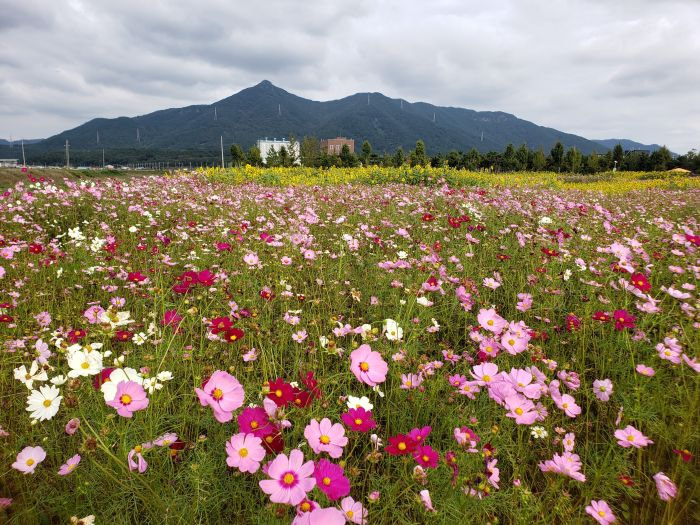 Bike Path
Behind the flower fields in the back is a small road or bike path. It runs along a river goes for several kilometers in either direction. You can spot some of the birds and animals featured inside the Goseong Ecology Learning Center.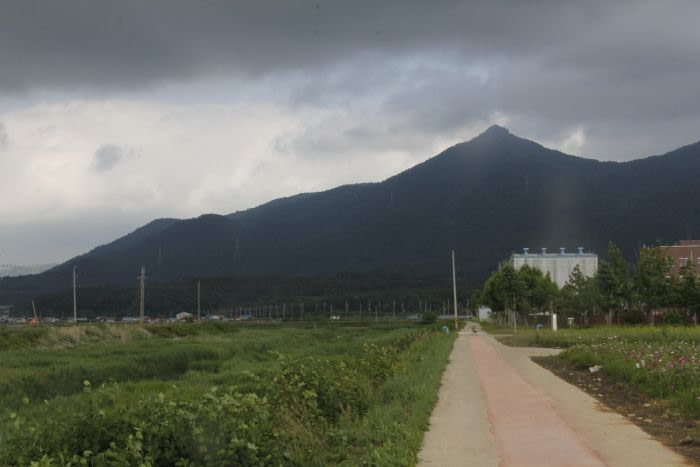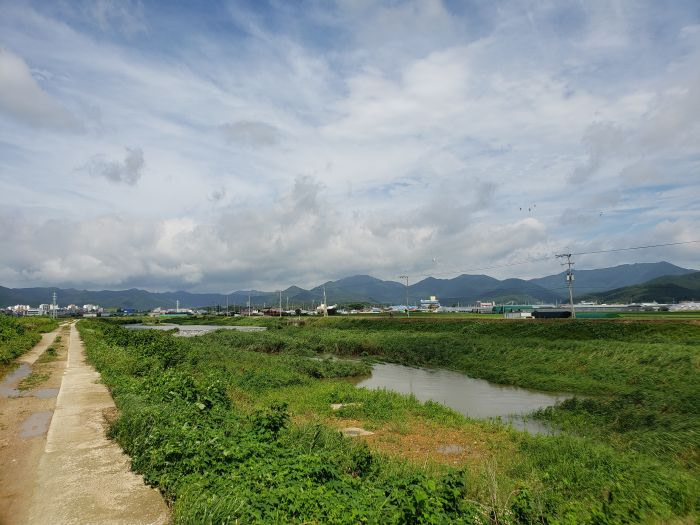 Inside
First Floor Exhibits
It's a perfect way to cool off in the summer by coming inside after walking around the lily and lotus flowers outside.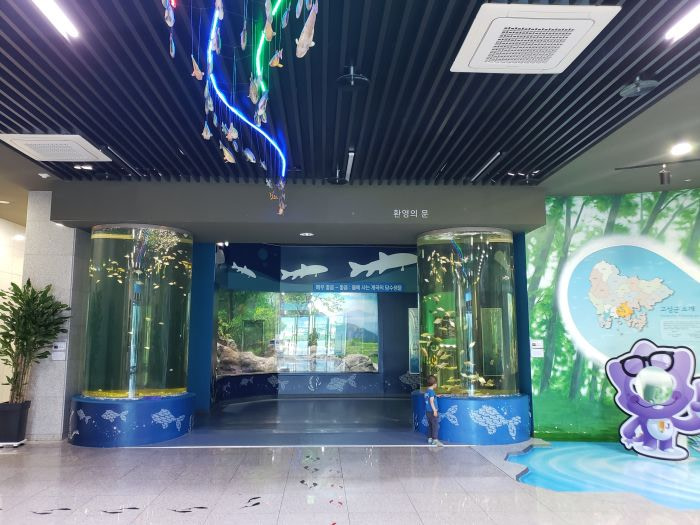 The Ecology Learning Center does a good job of introducing you to the varieties of water creatures that can be found in the Goseong area, including crabs, birds, fish, etc.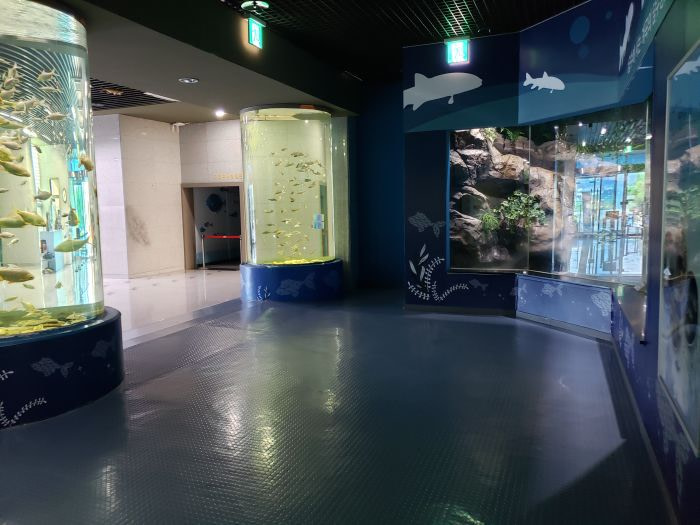 Our son Noah has enjoyed coming here since we first took him at 8 months old until over 2 years old at the time of writing this.
In one area there is a projection of fish swimming on the floor, and when kids step into the area, sensors make the fish react and create ripples.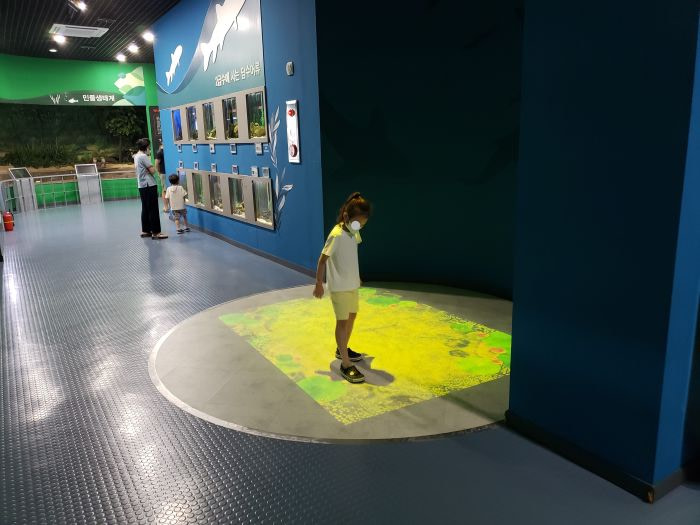 There are some little play areas including painted trick art.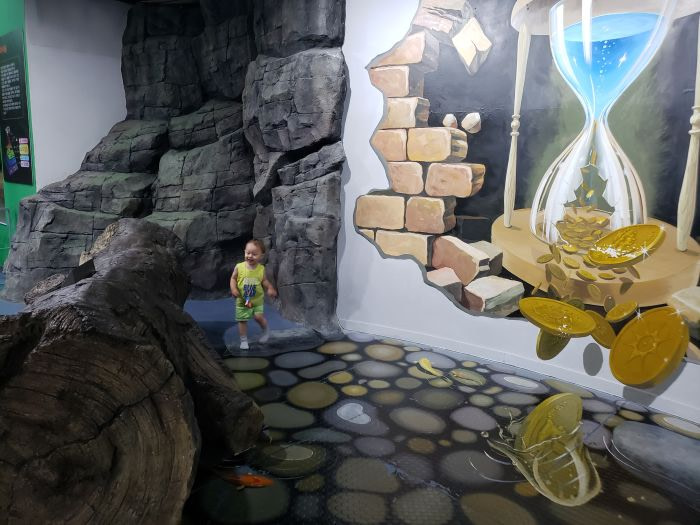 Perhaps the coolest part is the tunnel where you can watch sting rays, a sea turtle, sharks, and a bunch of big fish swim overhead.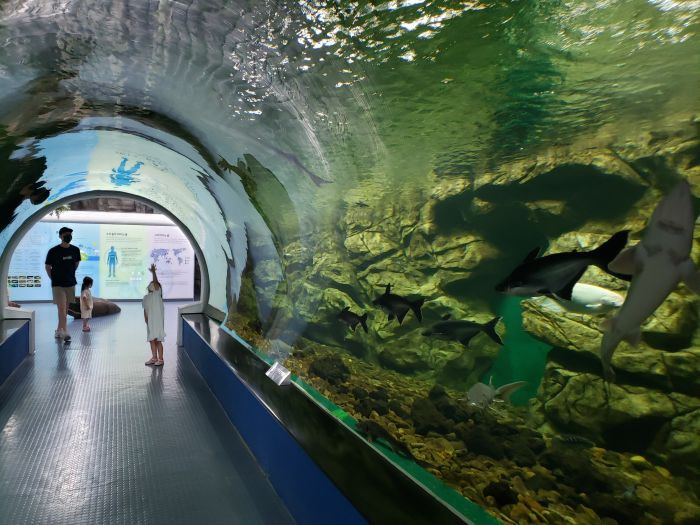 It feels like you are down in the deep sea right along with the fish swimming freely.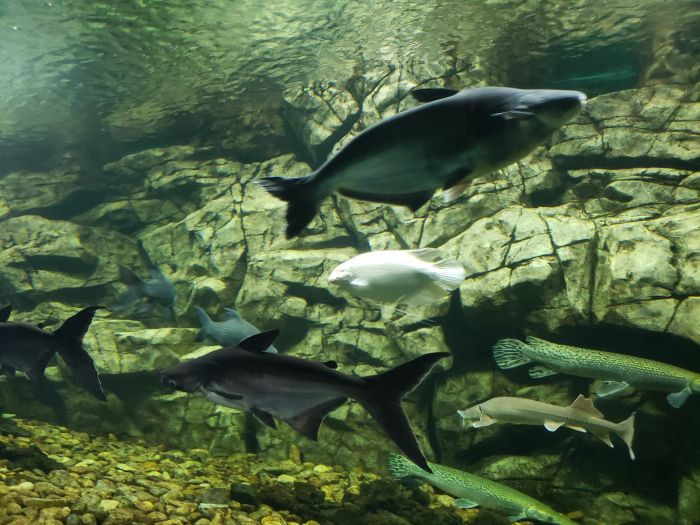 It's an interesting perspective to see the underside of stingrays and sharks when they go over your head.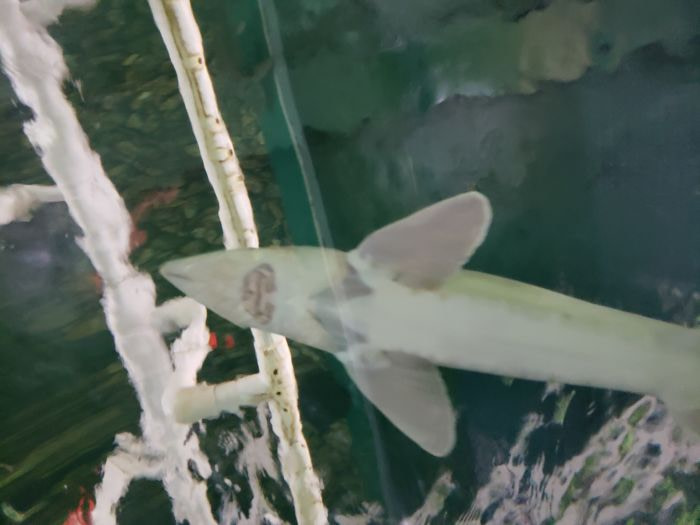 There is even a miniature model of the water purification and distribution system with a video that explains how the hydrologic cycle works. The actual system is located in the building next door.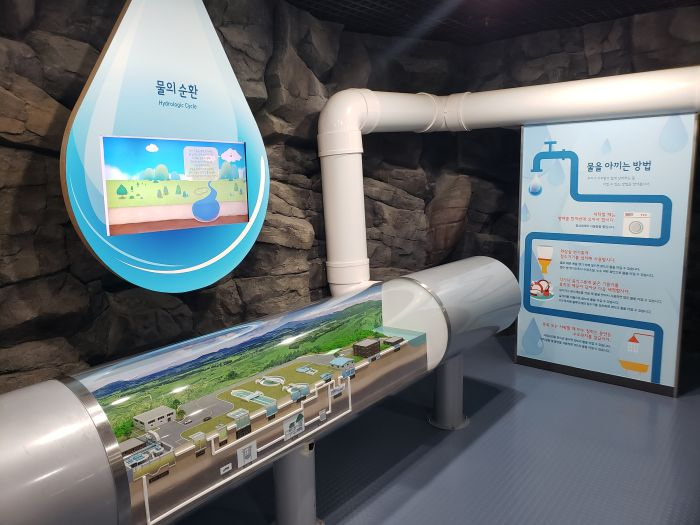 It's always good to learn new things and have an understanding and awareness of how things work around us.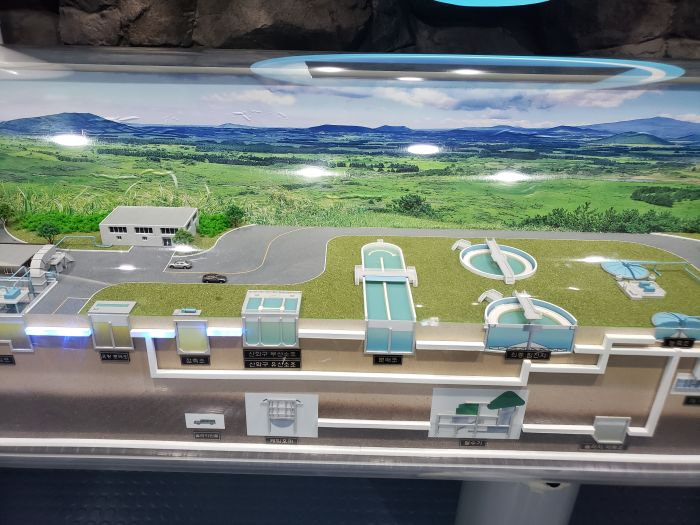 Second Floor – Children's Library & Rooftop
The second floor of the Goseong Ecology Learning Center has a quiet children's library.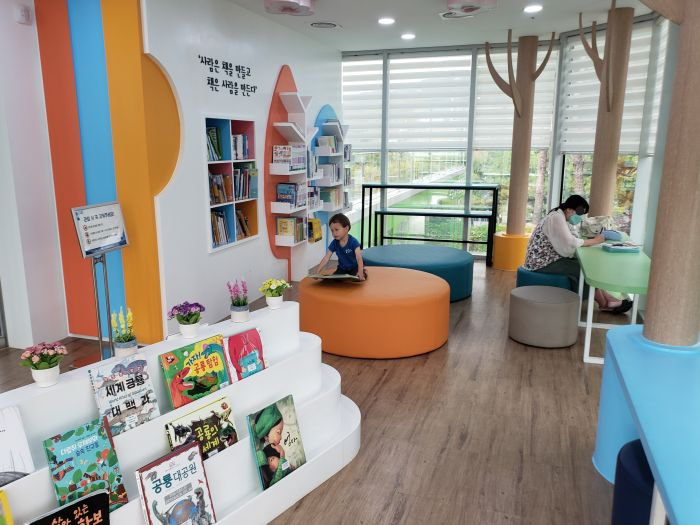 There is also a rooftop area with swinging benches and picnic tables.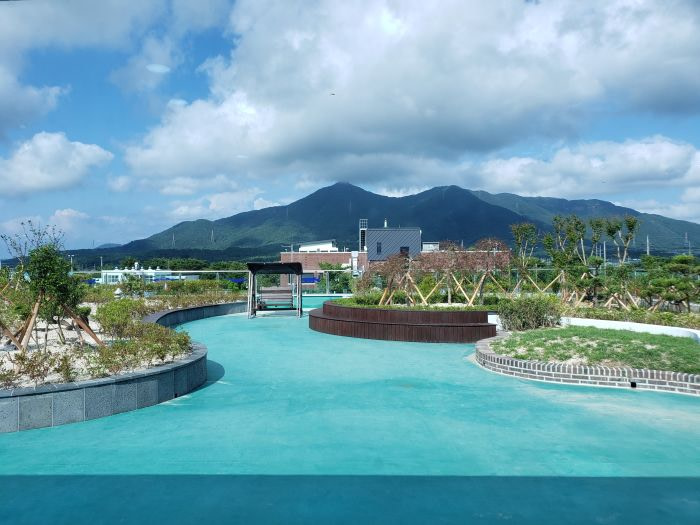 If you walk over to the back edge and look down, you can have a view of the water purification system next door.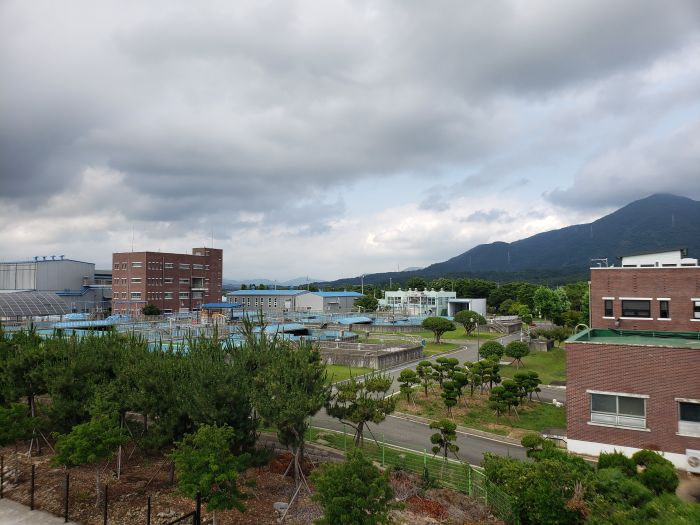 It's a pretty decent view from the top.