Address: Sinwol-ri Goseong-eup Goseong-gun Gyeongsangnam-do
Haejigae Bridge is part of a boardwalk along the sea which lights up beautifully at night. It starts at a small island by Namsan Park.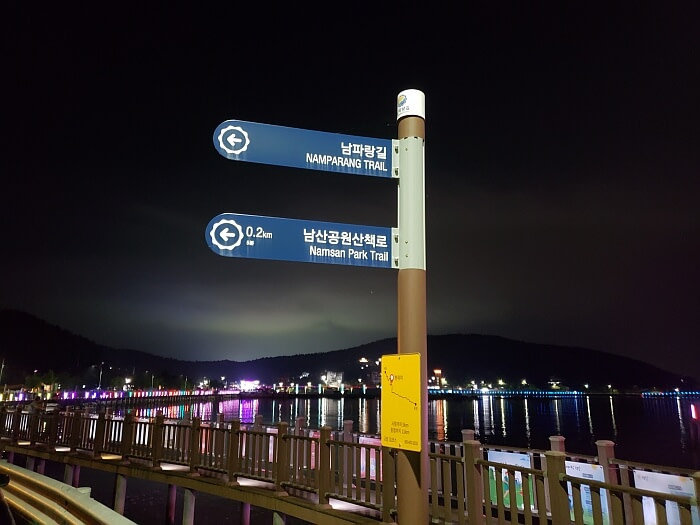 This little island, 똥뫼산, has stairs on both sides.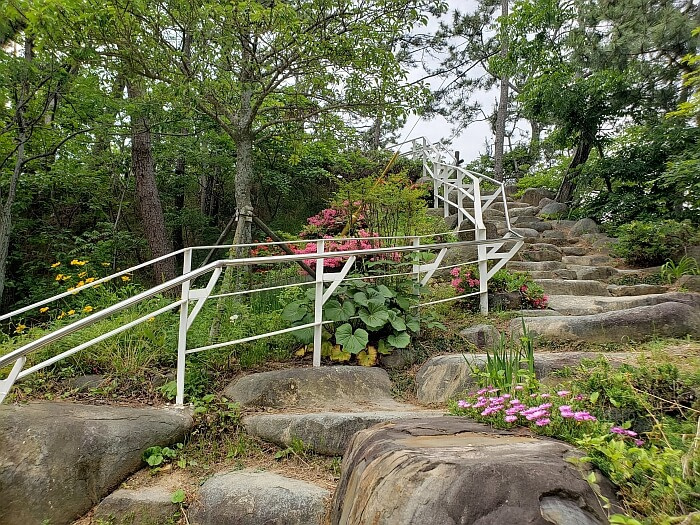 You can find the typical Korean exercise machines up here. It is a great place to sit on a bench and watch the sunset.
I also love to sit here at night. In this scene the moon shines over the changing colors of the lights along the boardwalk.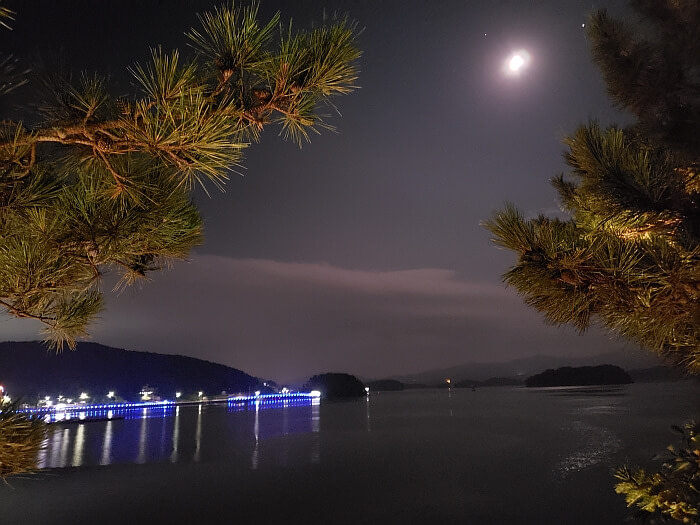 You can take stairs back down either side to get back on the boardwalk.
The lights change colors continuously.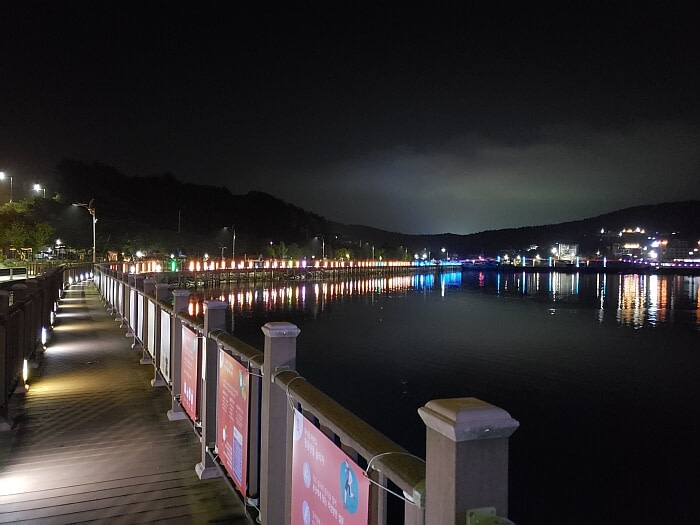 There is a camping area along one stretch of the boardwalk just across the street.
Eventually the boardwalk turns into Haejigae Bridge and crosses over the water.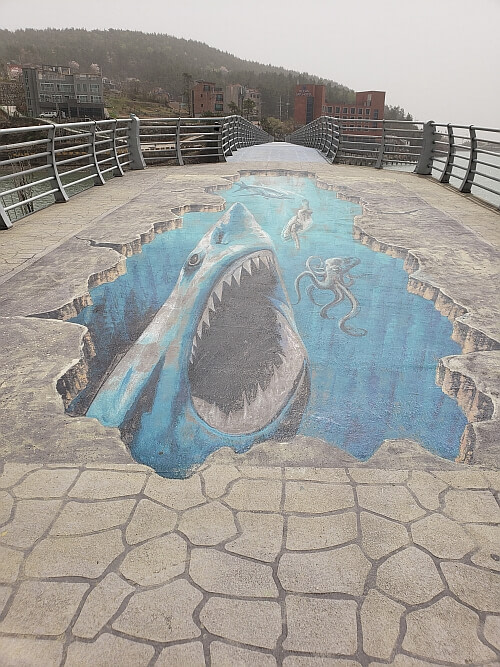 The painted areas are good for photos, especially for kids.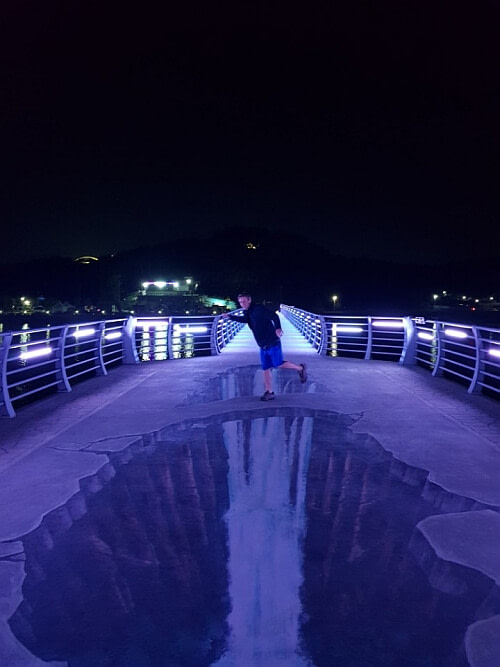 The cherry blossoms run along the road nearby. Sunset Café is positioned well for sunset viewing with a balcony and rooftop, and is nearby here.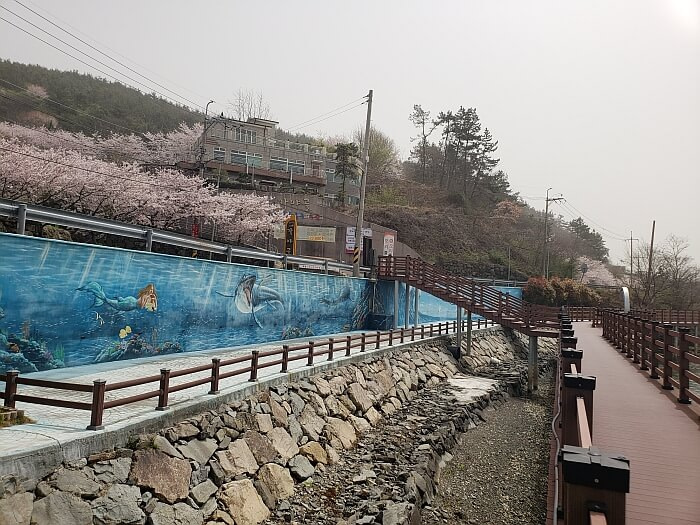 The water is calm and sheltered.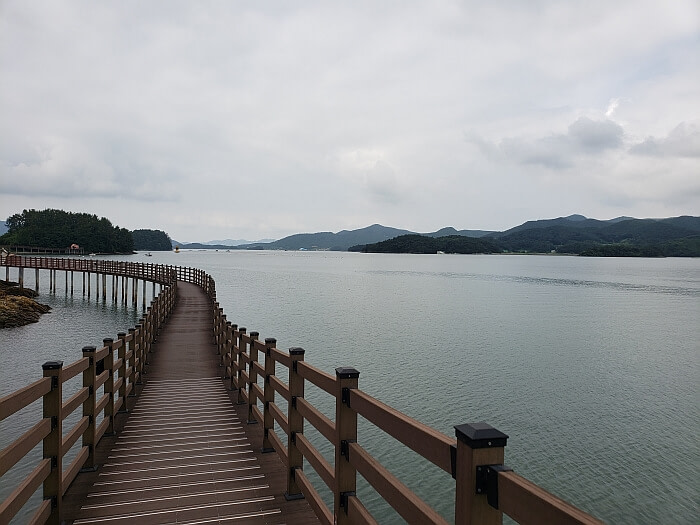 It's easy to spot jellyfish all around Haejigae Bridge. One day I found the surface of the water covered with hundreds or thousands of them.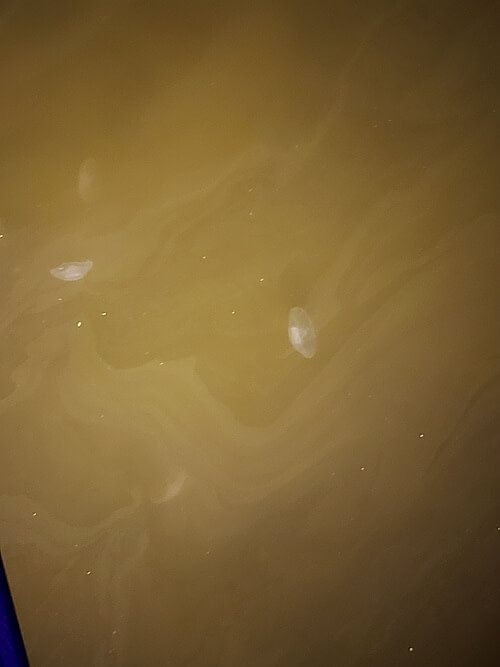 As we get close to the end, we can see the heart-shaped arches lit up.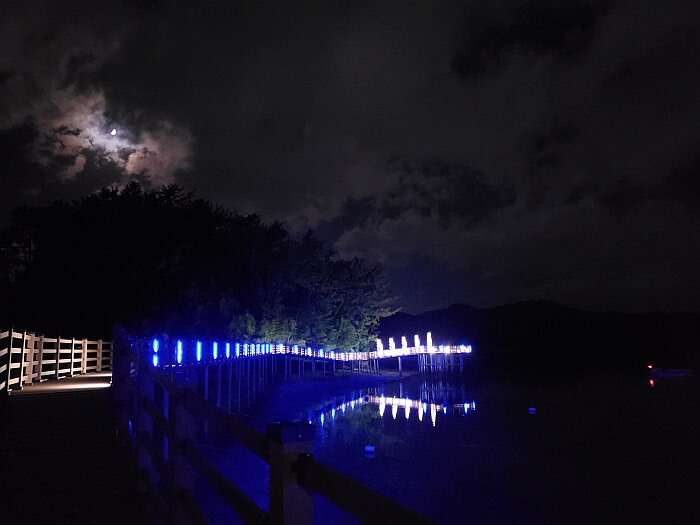 We took some of our wedding photos here. This was taken on January 10th, 2019. We were both freezing cold!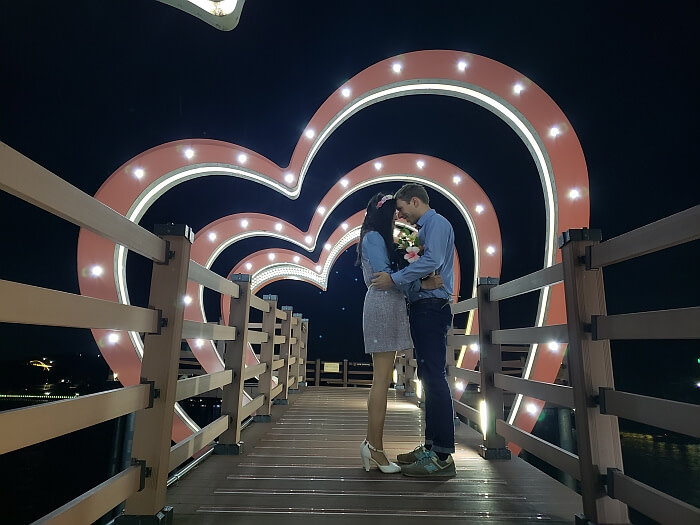 There are benches here for enjoying the atmosphere, or else you can head back.
By the way, the end of the boardwalk is only 500 meters from Doors Café!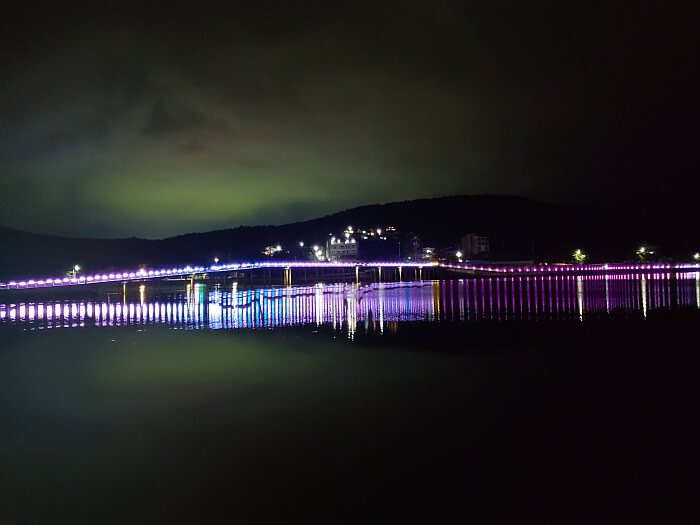 Overall it's a fun walk!