Address: 26, Songhak-ro 113beon-gil, Goseong-eup, Goseong-gun, Gyeongnam
Hey Hi Café lets you rent a picnic set to take to the Sogaya Tombsites, a famous attraction in Goseong from an ancient kingdom.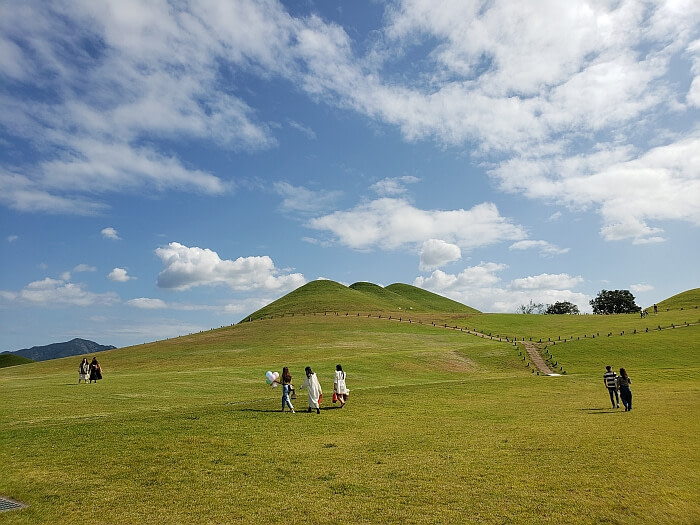 That may sound strange to have a picnic at an ancient burial grounds, but it's a very popular place to do so. It is already a very photogenic area with lots of wide-open grassy land, but Hey Hi Café gives you a picnic set with goodies such as balloons, bubbles, a blanket, and other props all in a picnic basket.
As for the café itself, it has a warm and bright interior with friendly owners.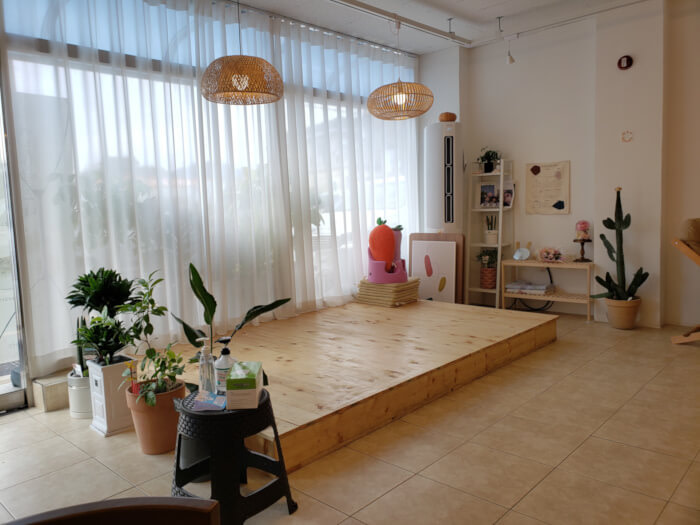 They have high chairs for babies.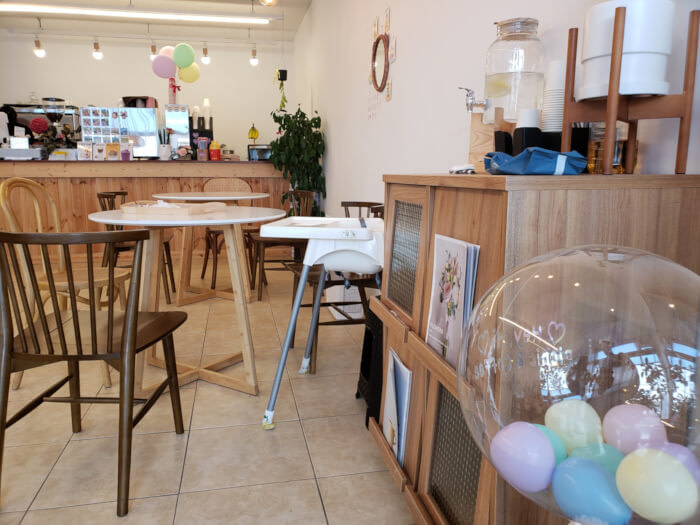 We were pleased with the prices and portion sizes of the food items. The chocolate was a nice little touch to our order.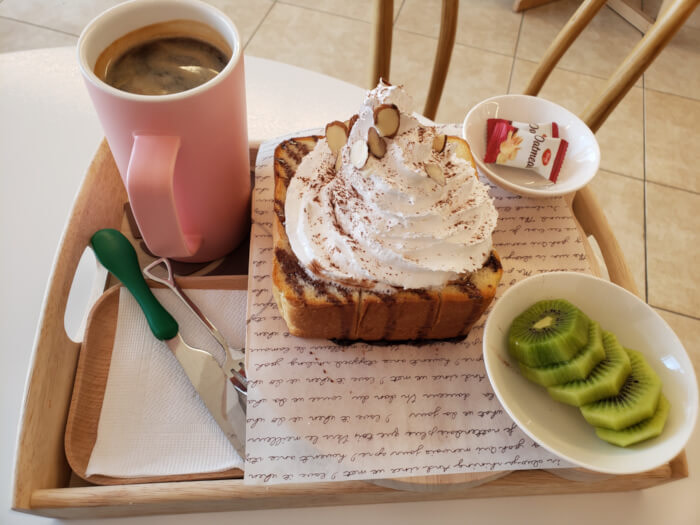 Overall, Hey Hi Café makes for a cheerful place to stop, especially if you are in the area of the Sogaya burial mounds and museum.