Address: 95-35 Gyoza 4-gil, Goseong-eup, Goseong-gun
Hyangi Café has a nice hand drip coffee. It's located in the Goseong Sports Park.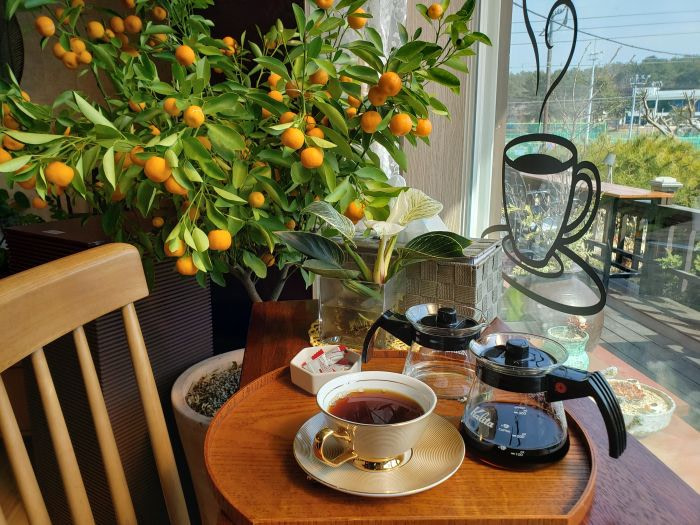 Alice and I came here often with Noah, who loved exploring the different fruits and plants growing in the garden.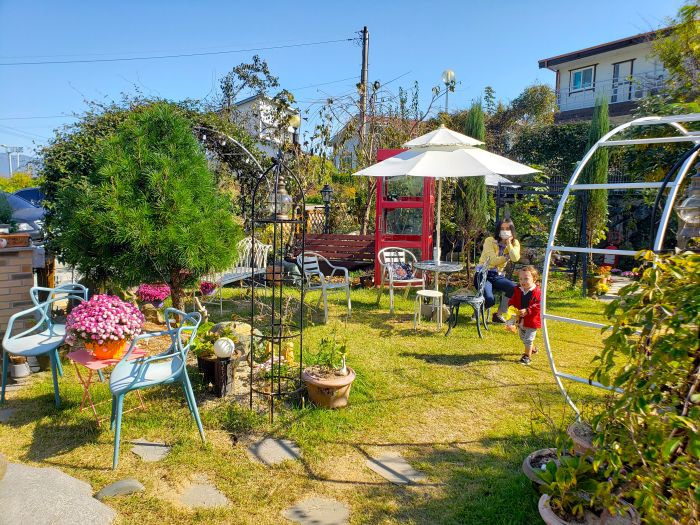 One of them we found was a pomegranate tree.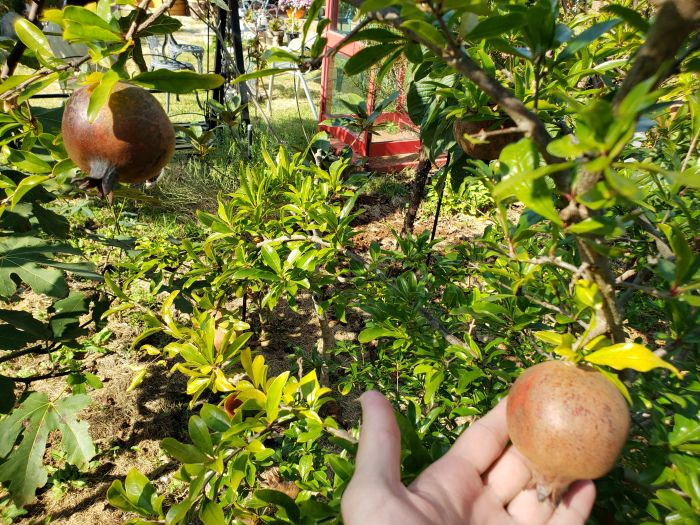 But when I came to Hyangi Café alone, l would always sit at this window. It is a nice atmosphere and feels private. It was good for doing some work too.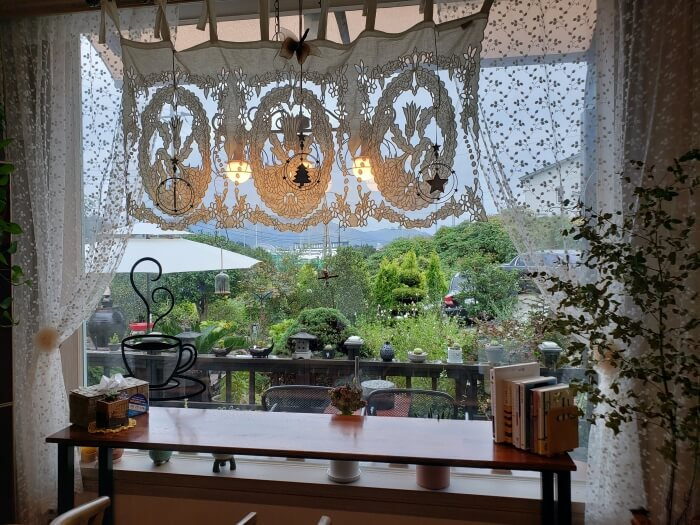 The decorations are interesting inside. There are random antiques, including a spinning record that was playing music, and a few musical instruments.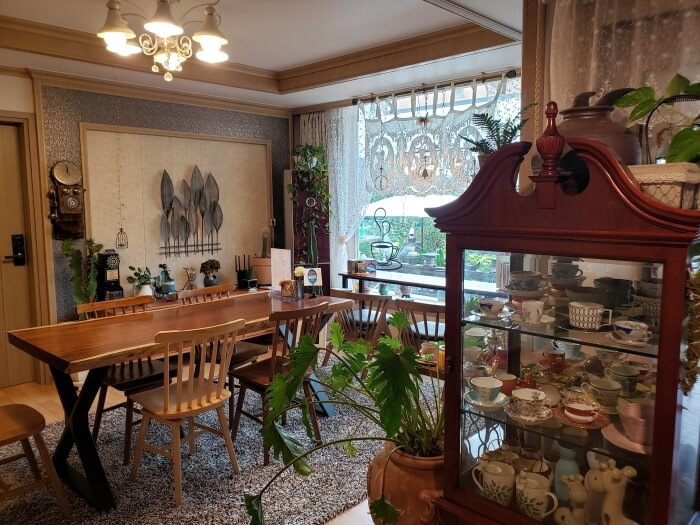 There are a few cozy rooms inside, nice and private and great for a group.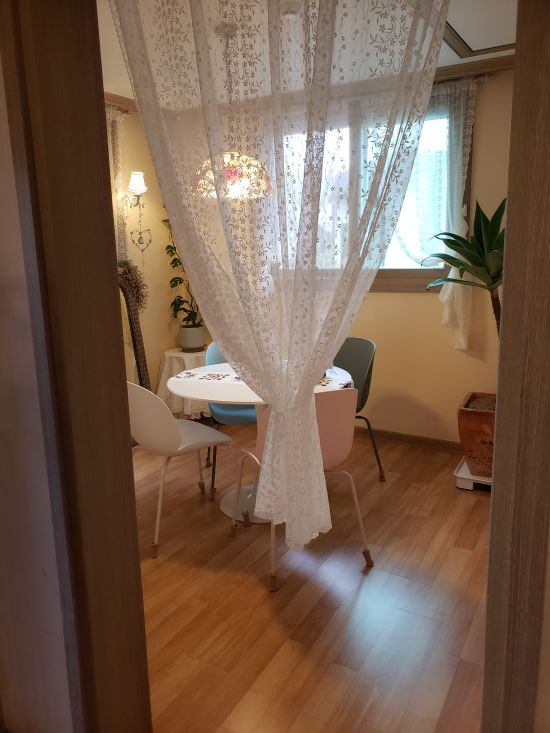 We had a strawberry crepe cake here once with Noah.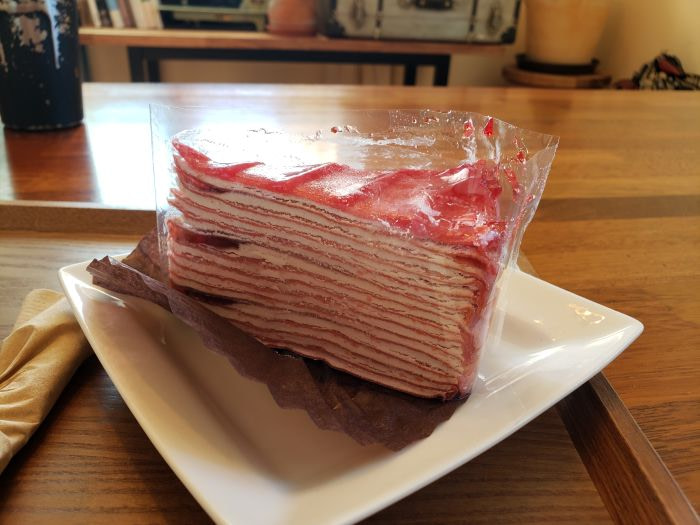 We came to Hyangi Café a bunch, and I do miss this place, and I will always remember Noah playing here while we were all together here.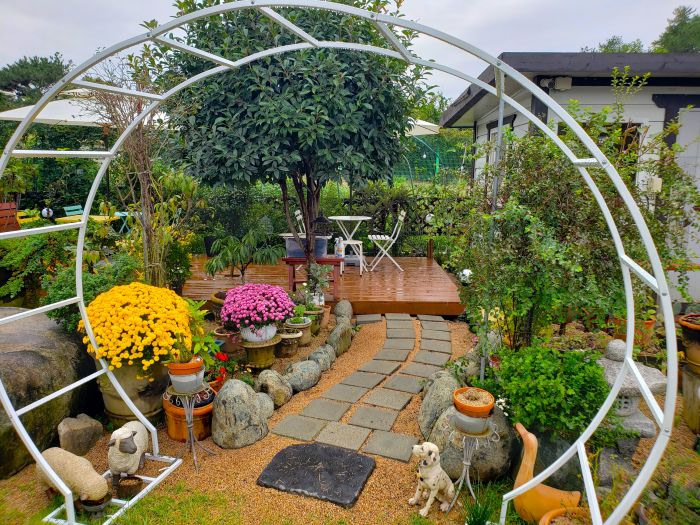 kkjk