Address: 690, Jaranman-ro, Hai-myeon, Goseong-gun
Repos Café feels like a resort with palms and umbrellas around chairs with a beautiful seaside view of the cliffs of Sangjogam with dinosaur fossils.
As we entered the front of the building, I kind of wondered if the interior would have European décor to match the architecture.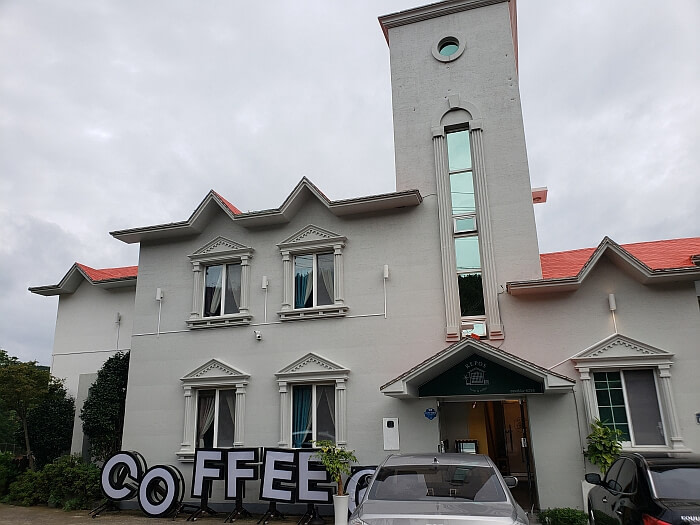 Well, the first floor is bright with nice light fixtures and natural light from the windows.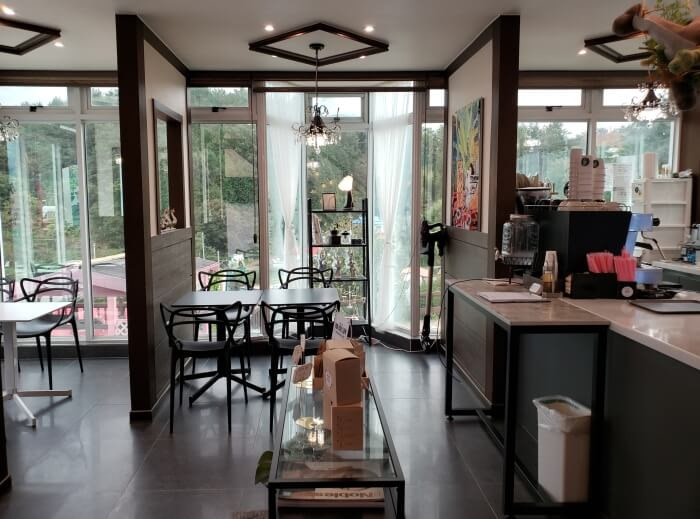 Many more light fixtures dangle on the cozy second floor.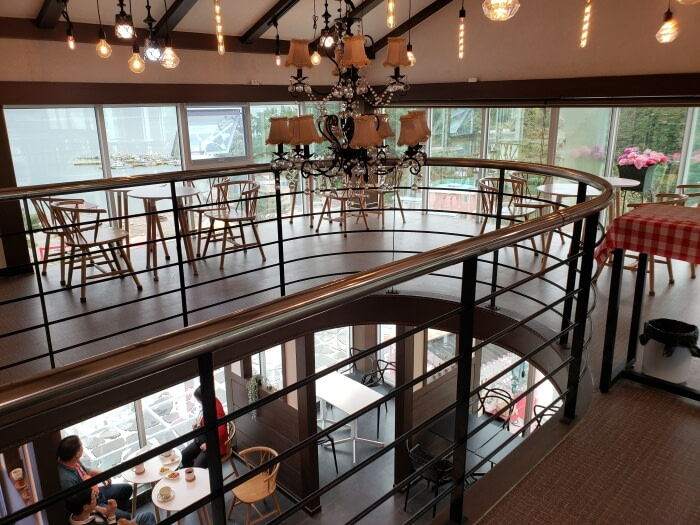 The outdoor area has a bunch of chairs and sofas for enjoying a nice view of Sangjogam Park and the cliffs after which the park is named. The Goseong Dinosaur Museum is also part of the park.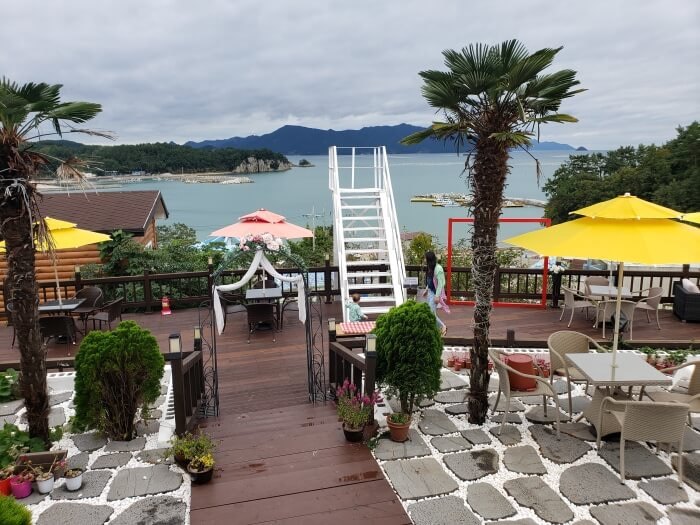 We came here when Noah was 20 months old.
My family and I enjoyed the seaside view on a sofa outside with some honey bread and dinosaur bread for Noah.
It is actually a pension next to Repos Café, or perhaps the buildings are even joined.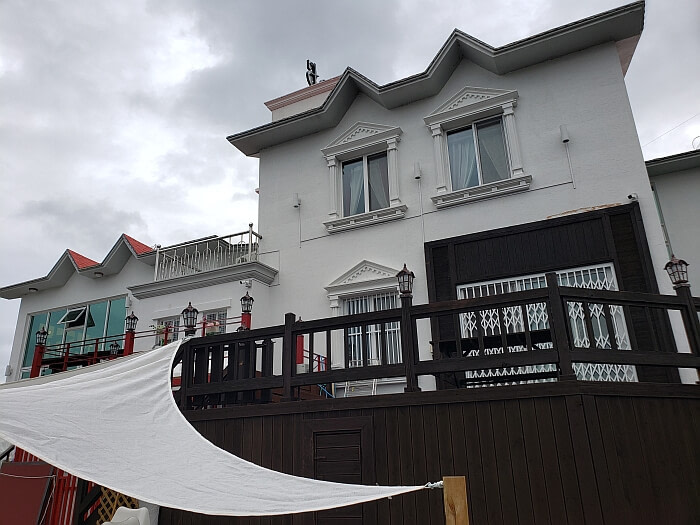 I took Noah up the white stairs.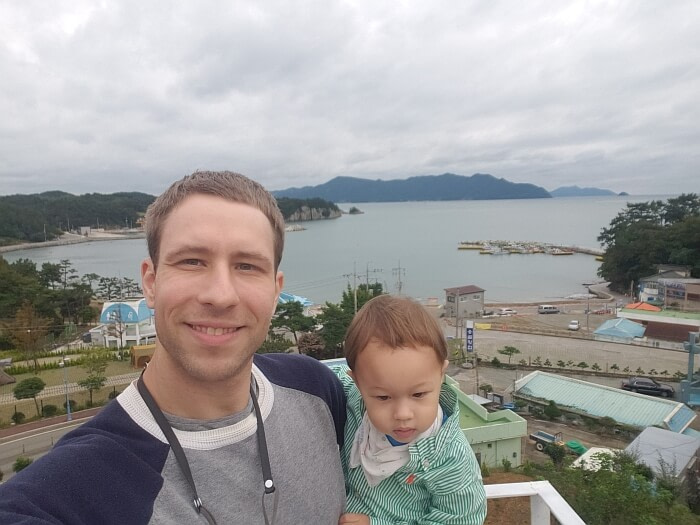 Why not make a mini vacation out of seeing some world-class dinosaur footprints in a beautiful park and then have a rest at a nice café?