Address: 10, Seongnae-ro 135beon-gil, Goseong-eup, Goseong-gun
The coffee at Ryul is one of my favorites in all of Goseong. This new café in the town center is very clean and modern.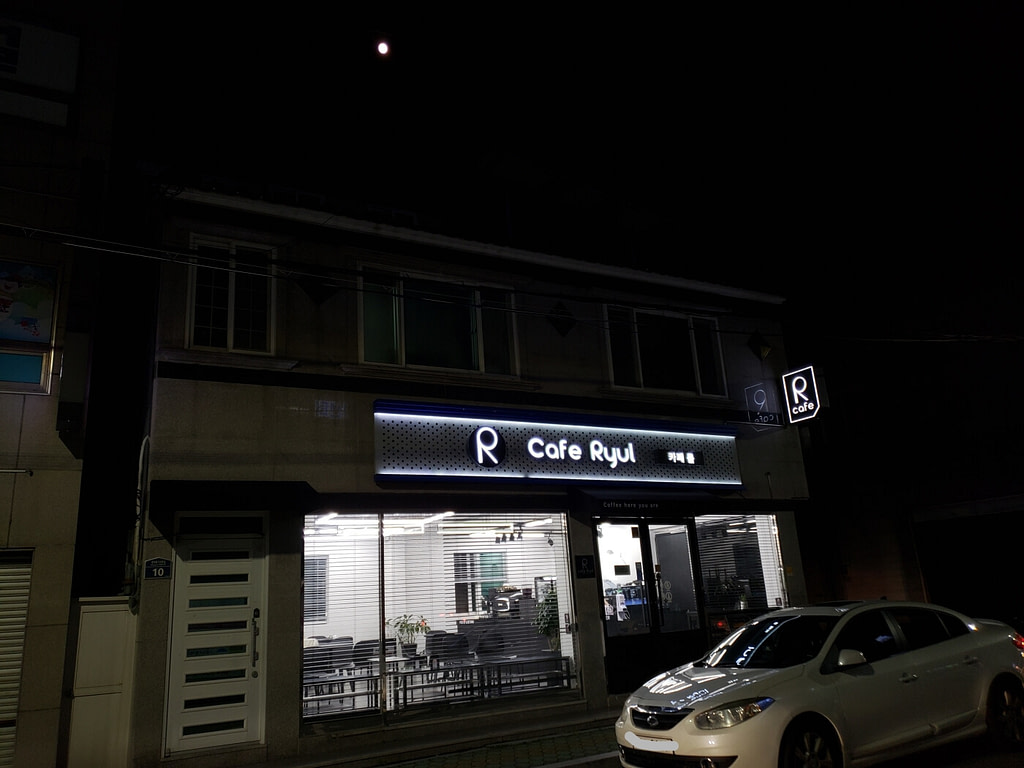 Most things are black and white inside.
They have an interesting black cheesecake, which blends in with the color of the chairs and table and looks like it's part of the plate itself. But I love coming here for the coffee, which has a slight, peculiar unusualness to it (in a good way), and we bought the beans they use.
I also really dig the coffee machine the owner uses, engraved with Café Ryul and matching the theme colors of the café.