Address: 125-4, Cheokbeonjeong-ri Sangni-myeon, Goseong-gun
Sangri Lotus Park is a beautifully rural lotus and lily park surrounded by mountains. You can walk across the pond and see giant lily pads.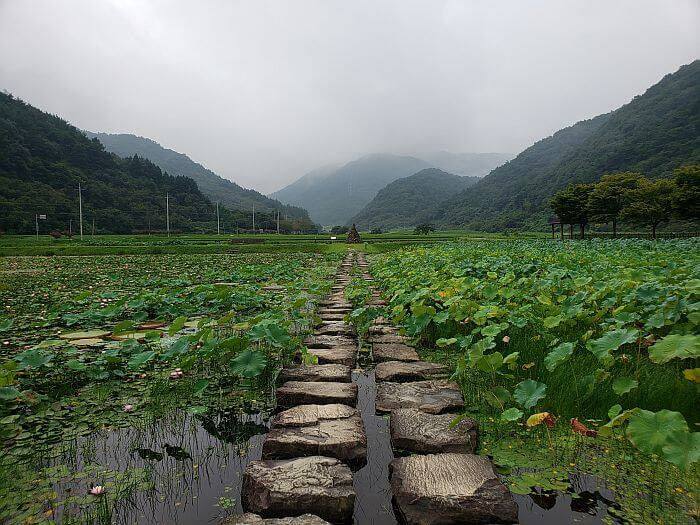 What's great about this place is how close you can get to the blossoms, either from the stepping stones that run across the pond, or along the perimeter.
Lily and Lotus Blossoms at Sangri Lotus Park in Goseong
Taken August 31, 2021. These photos have not been edited!
The lotus flowers and stems rise well above the water, whereas the lily pads and blossoms rest on or just above the surface of the water.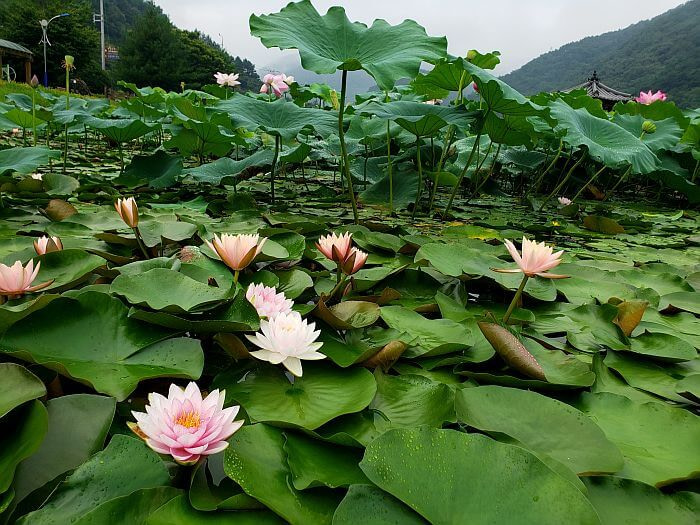 We saw a variety of colors of lilies.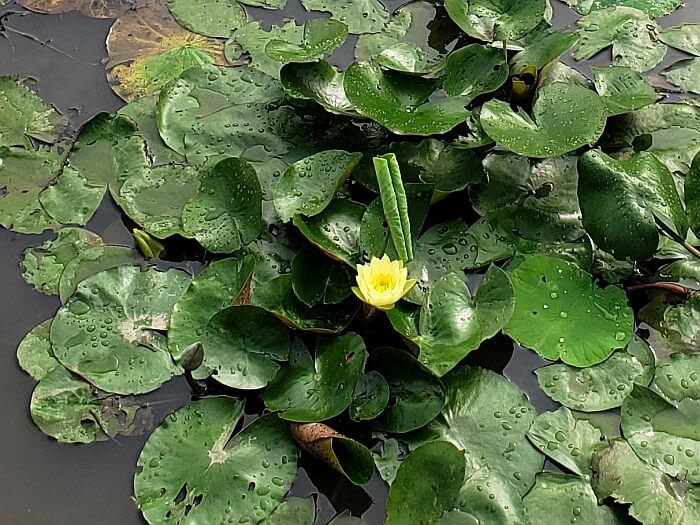 A gazebo sits in the center of the pond.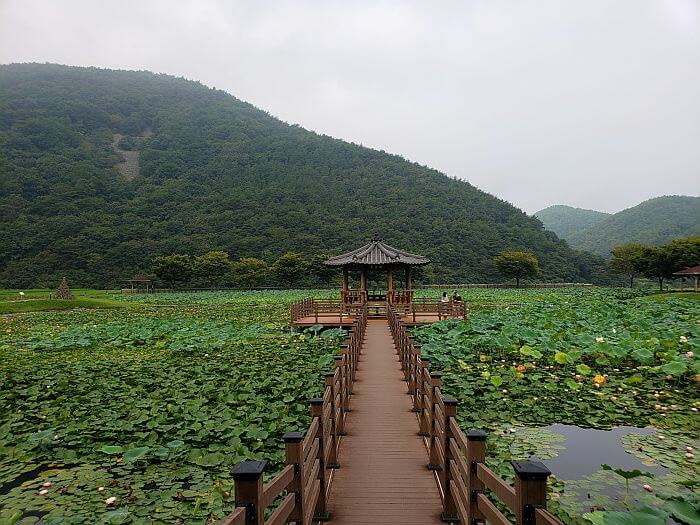 This place always seems to be misty with the clouds hiding part of the mountains, and together with the stone pagoda makes for a mystical atmosphere.
We enjoyed a nice breeze here on the gazebo.
I was surprised to find these giant lily pads at Sangri Lotus Park.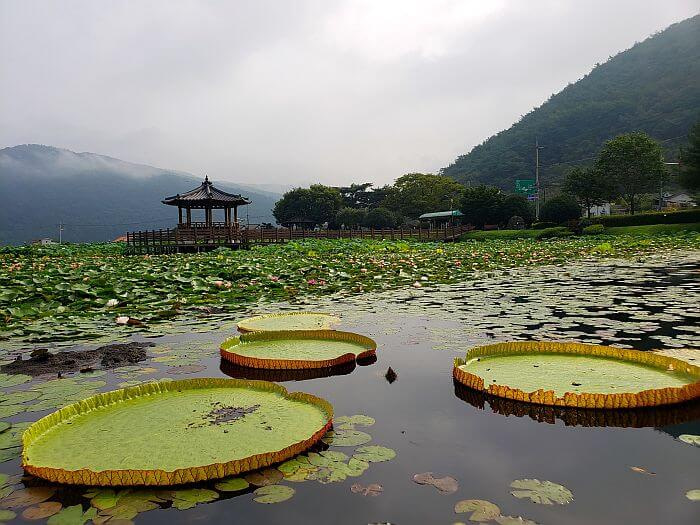 I could sit comfortably in these. One of groupings had a large, white flower closed up in the middle.
Another surprise was to find how spiky they are on the underside, like a cactus or thorns.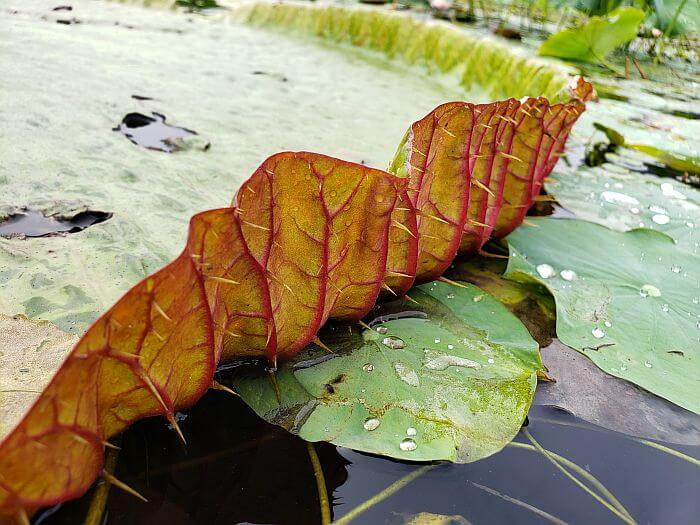 It is interesting how they curl up along the edges to look like a sort of rim.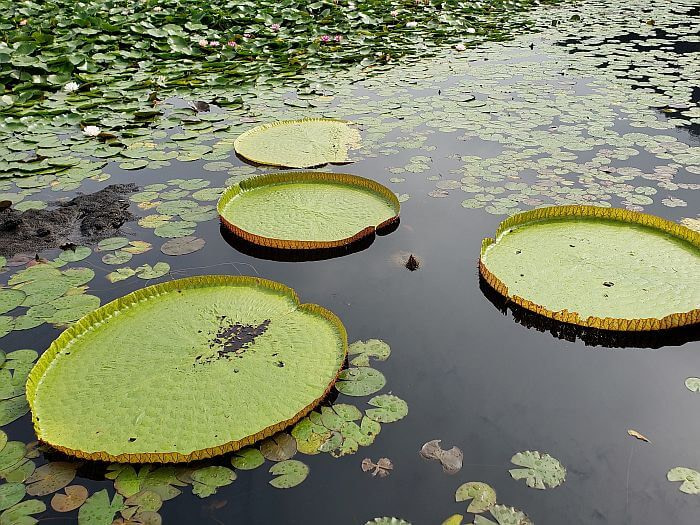 The stone steps let you get up close to everything. I came here on my first trip to Goseong in 2018 after having LASEK eye surgery in Busan. I had to wear sunglasses for 6 months after that.
A stone pagoda is at one end of the pond.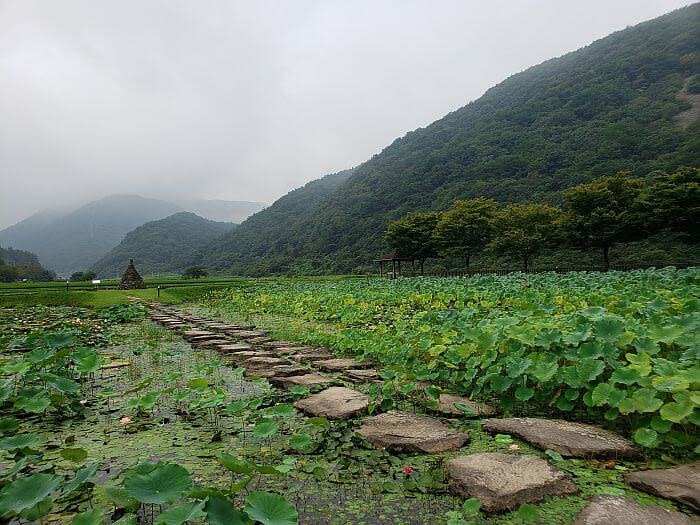 We came here with Noah in August 2021. He found some stems and looked like a serious 18-month-old hiker.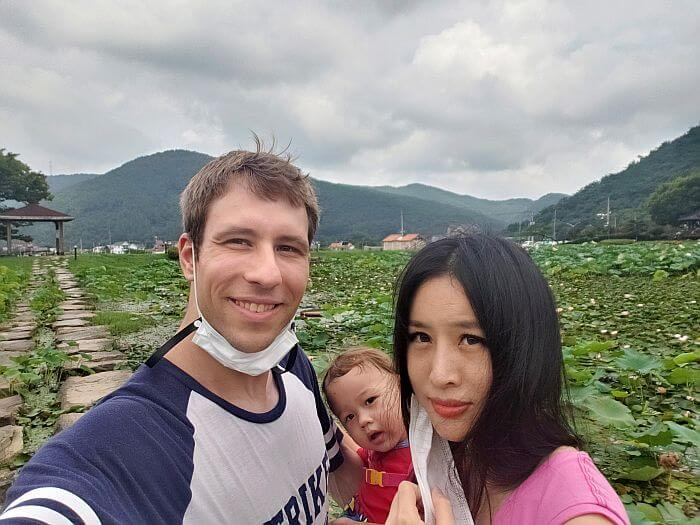 Some lily pads looked remarkably like Pacman.
Some benches and exercise equipment can be found along the perimeter.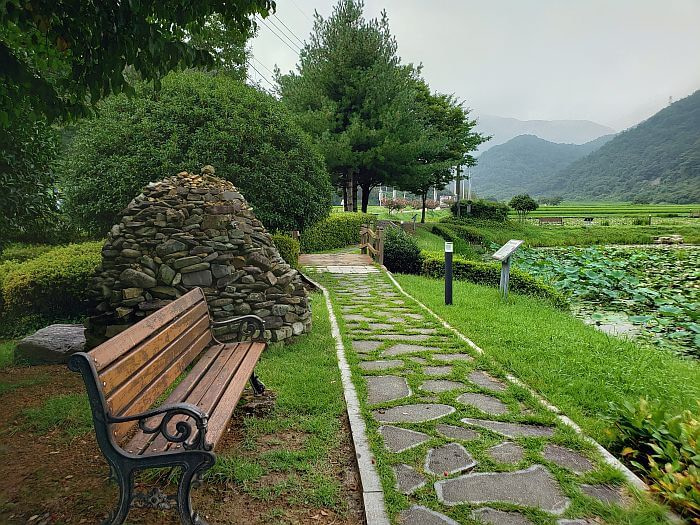 There is a separate pond across from the main pond. This one didn't have many blooming plants at the time of our visit, though I'm sure it does if you visit at the right time.
Those are rice fields next to the ponds.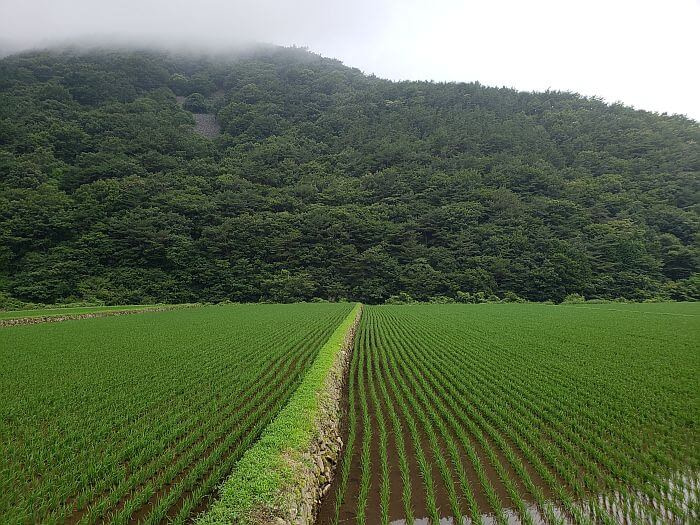 Finally, I will share a few photos I thought were interesting from just down the street. I feel it gives a sense of how rural the surrounding area is. There are also many campgrounds in the area.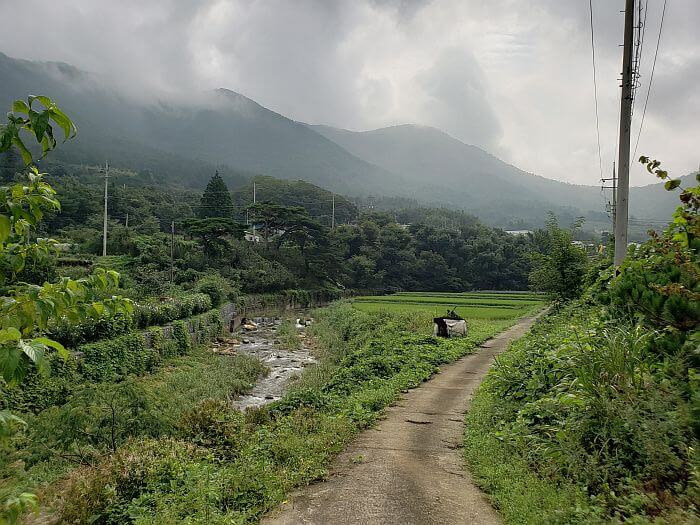 While you are out this way, Grace Garden is a great park to check out in the mountains only 5 minutes away.
Thanks for reading and checking out Sangri Lotus Park!