Address: 166, Sinwol-ro, Goseong-eup, Goseong-gun, Gyeongnam
This Greece-themed café is probably my favorite in Goseong, especially in the summer when sitting outside is comfortable.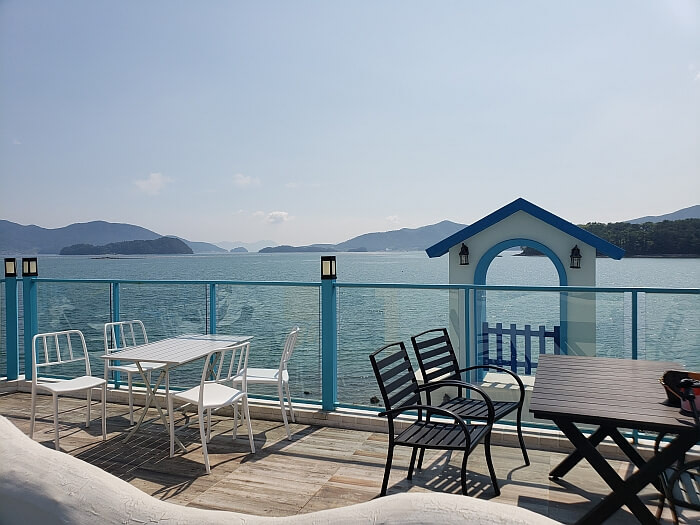 This place is quite a photogenic area not just because of the sea, but also at night when the lights around the structures cast interesting shadows all around. I frequently see people taking photos at night, taking advantage of the lighting.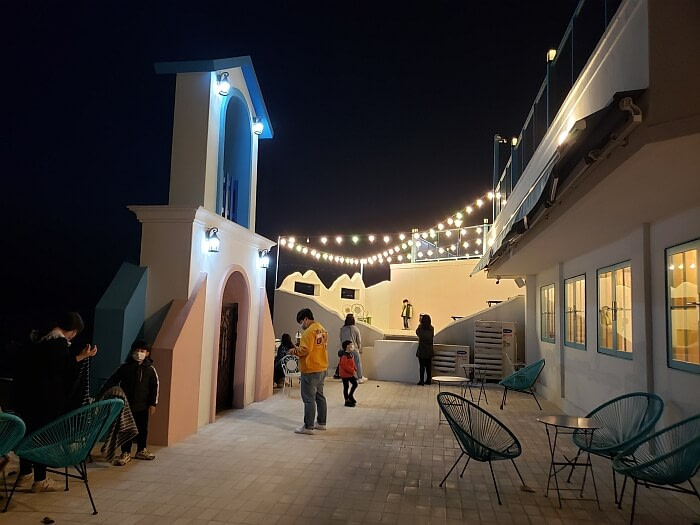 Even from inside, you can enjoy the nice seaside view from plenty of seats along the windows.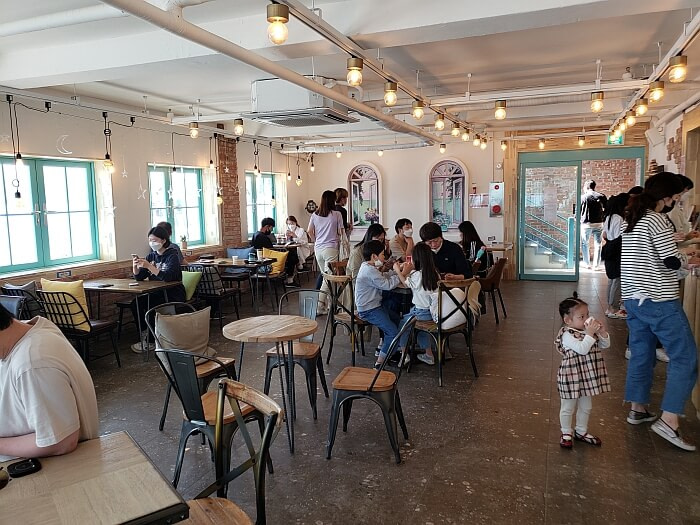 It opened the summer of 2020.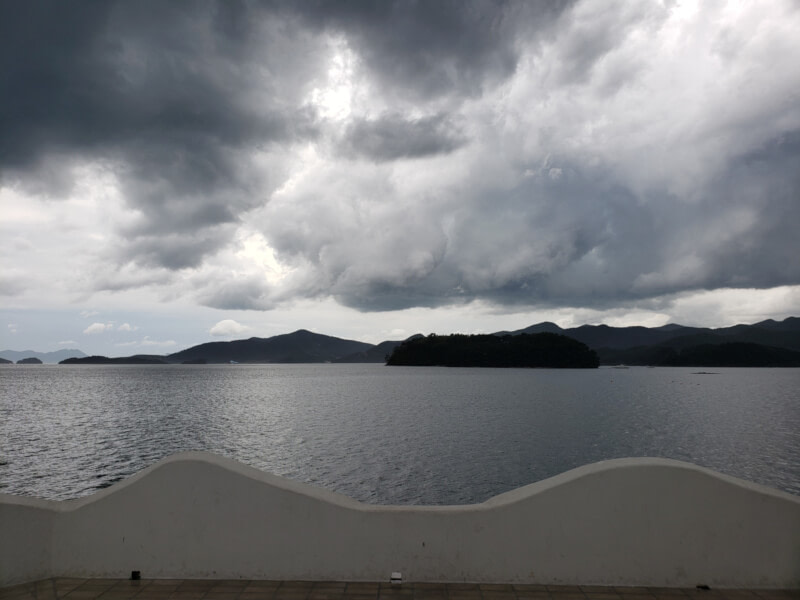 When arriving, you can park in the small lot right behind the white sign, but if parking is unavailable there, you can take the driveway that leads to the larger parking lot.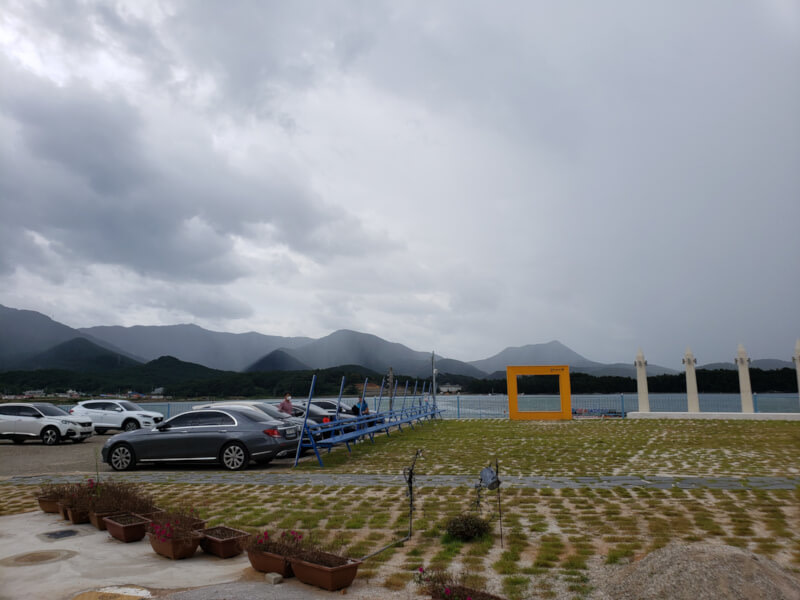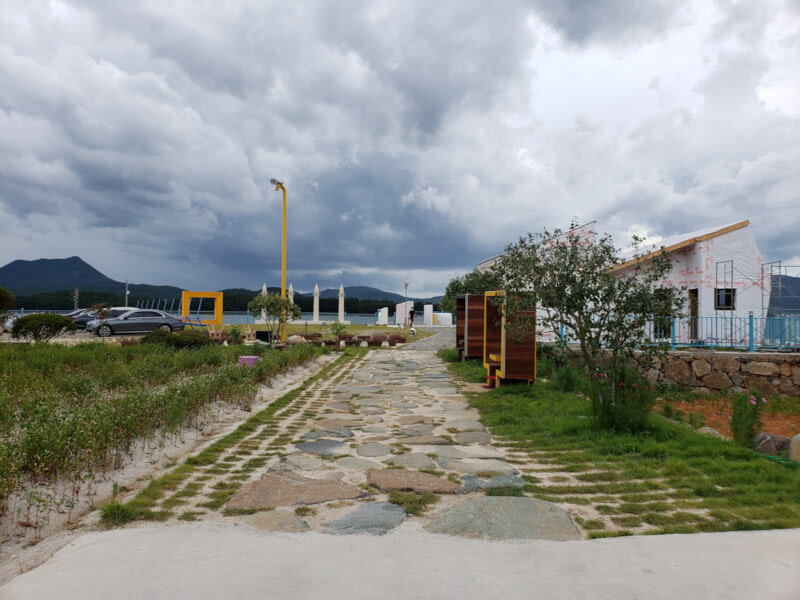 The above photos were taken on August 26, 2020, with an incoming typhoon. You can see there is still another structure they were in the process of building.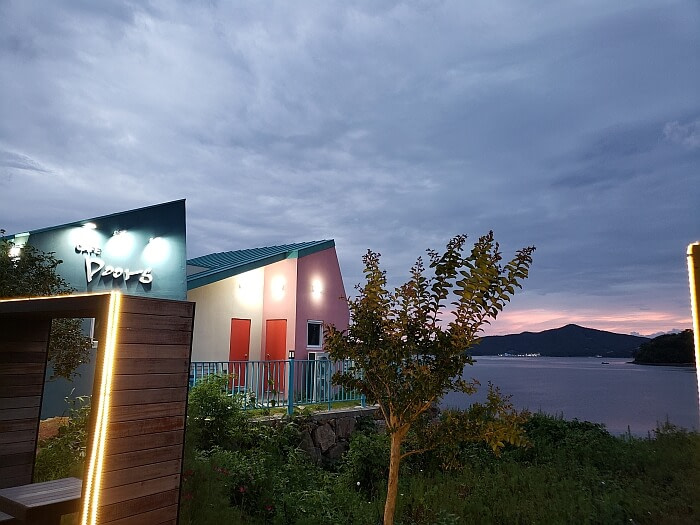 This area at the top has plenty of outdoor seating options along the edge, including large sofa-like chairs and a little terrace with tables and benches.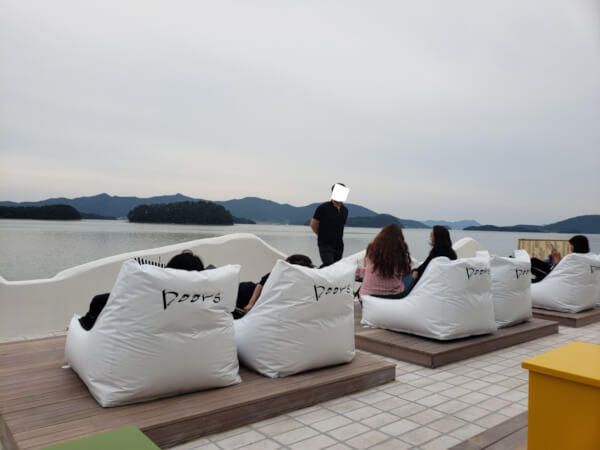 They have now built a glass enclosure around one of the outdoor seating areas at Doors Café.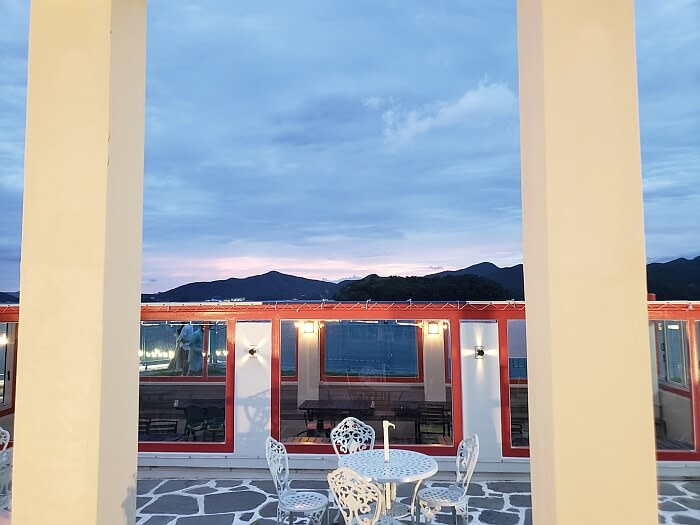 The windows can still be opened which is great.
To go inside and order, take the stairs down at the blue door.
The coffee here is nothing special. However my wife and I have gotten the waffle a few times which is pretty good. The ice cream was great and fruit (kiwi and banana) was always very ripe and sweet. You'll also find the typical desserts like tiramisu, macarons, other cakes such as carrot cake, and assorted bread pastries.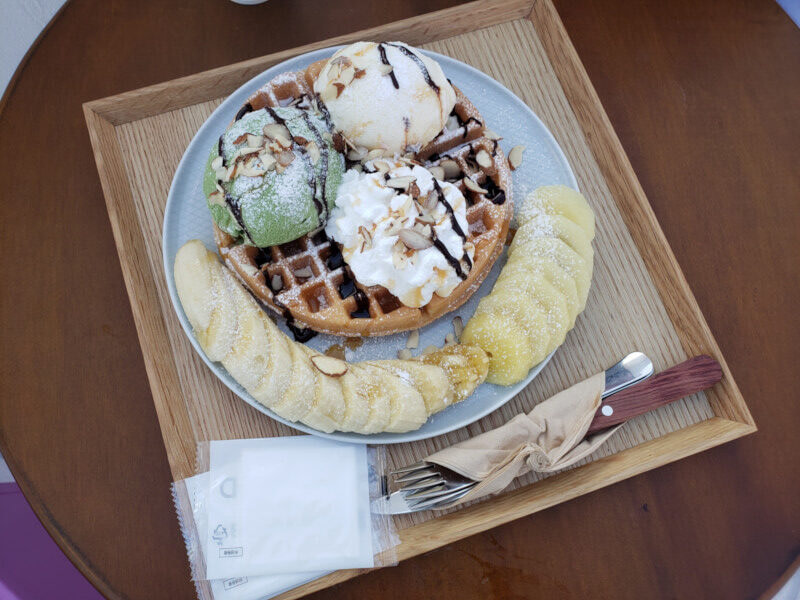 And how about a mango cheese croffle with ice cream???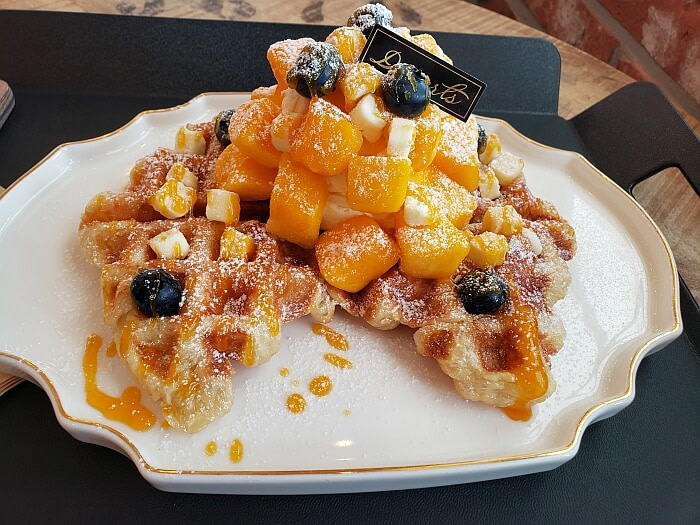 After ordering you can explore and choose a place to sit. You can find some recliners in the shade around the corner on the lower level as well as a painted mural of Greece.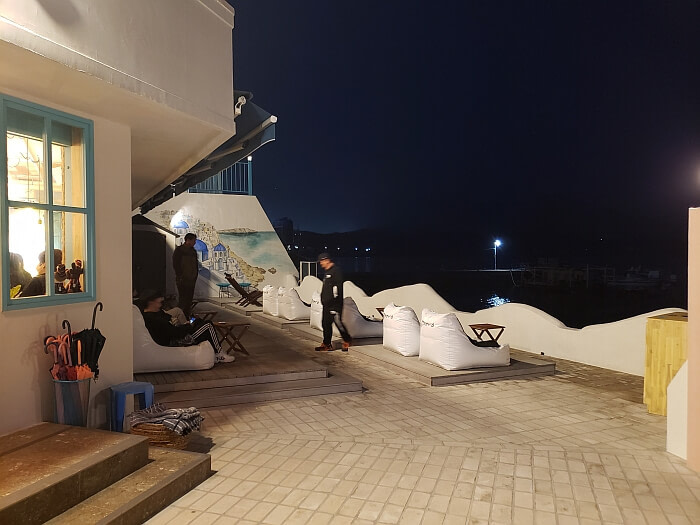 There is also a Sea World behind the café where apparently one can rent jet skis and a water jet propulsion machine. Sometimes the jet skis go zipping by the café.
The corner area at Doors Café has accumulated decorations over time.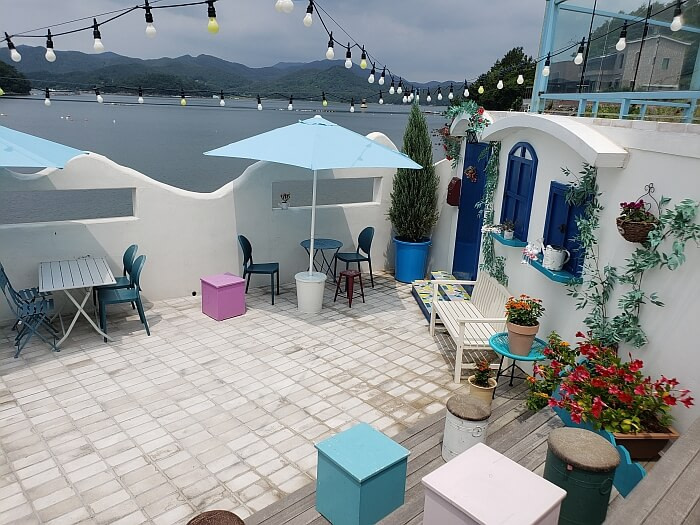 Thanks for reading and I hope you enjoy should you decide to visit! Have you been to Doors Café? What do you think?