Address: 37, Sinwol-ro, Goseong-eup, Goseong-gun
Sunset Café has a nice westward view over the water, located on the second floor of a building with a grassy lawn near some restaurants.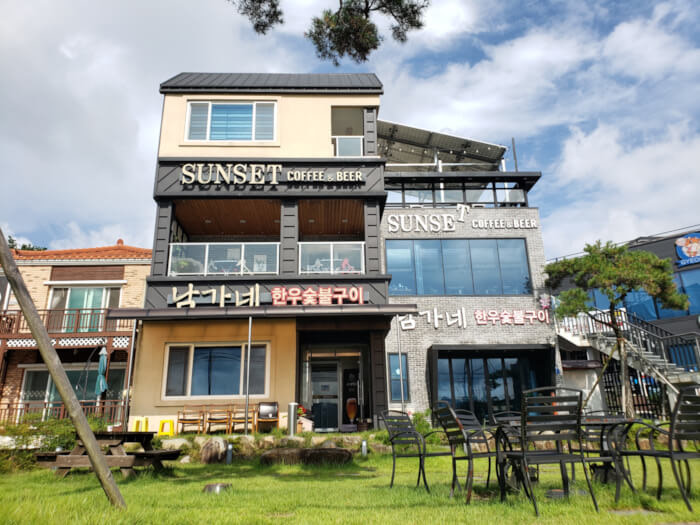 With the westward view, the sunlight fills up the room, while the blinds can be adjusted.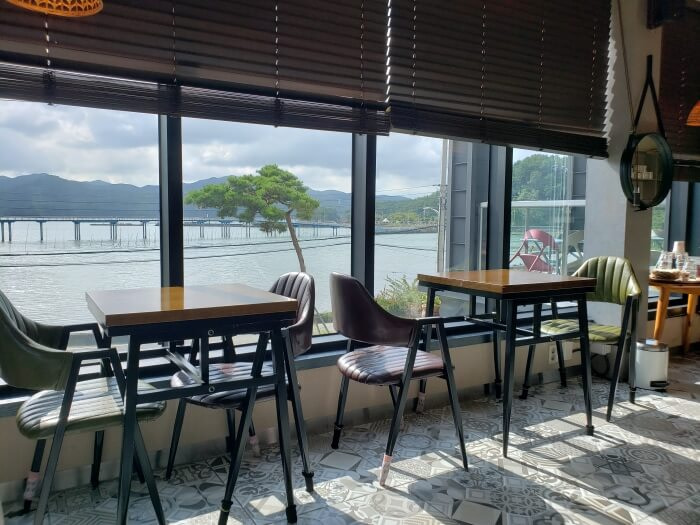 There is a covered balcony outside.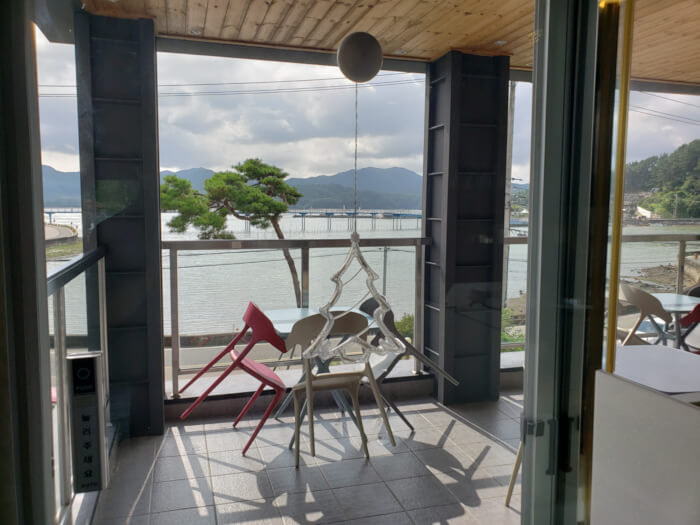 That is Haejigae Bridge in the water.
Haejigae Bridge is part of a nice boardwalk that lights up at night.
The rooftop seems to be open during certain times only.
Still, you get a nice view from the second floor at Sunset Café.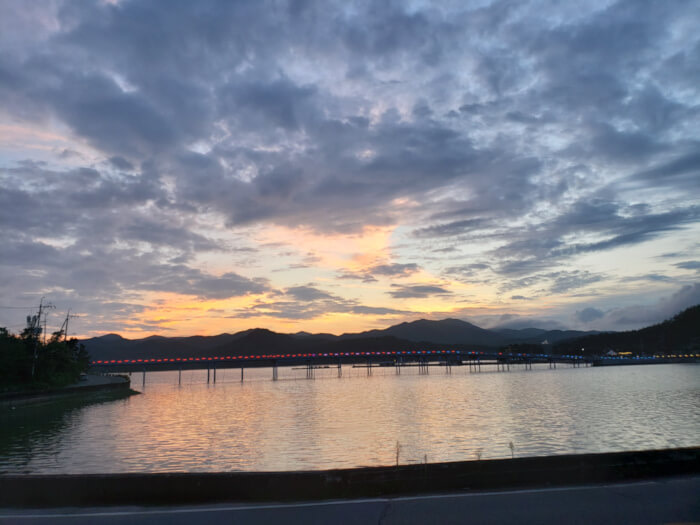 Prices are a bit expensive, but if I remember correctly, there is a decent variety of what can be ordered, including some food and alcohol items too.
Whether chilling on the lawn, the rooftop, inside, or the balcony, you are likely to find yourself comfortable at Sunset Café with a nice view!