Address: Room 202, 2nd floor, Yanggang Building, 175 Dongoe-ro, Goseong-eup, Goseong-gun, Gyeongnam
Taizen Café is great for many reasons. It's in the middle of downtown Goseong and has a very affordable menu, which includes their salt coffee.
The Taiwanese franchise café is on the second floor in a building across the street from Farmer's Market grocery store.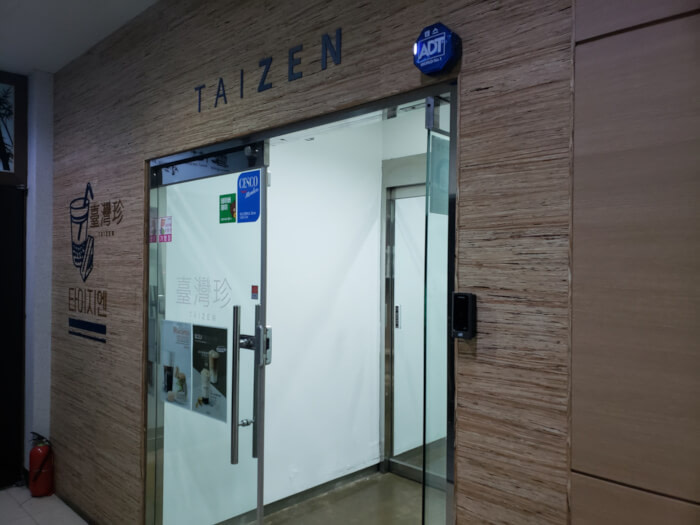 The view of the surrounding downtown area with the mountains in the background is pretty nice, and much of the seating is along the windows.
The food in the featured photo is a Taiwanese sandwich of ham, cheese, egg, and a mango sauce sprinkled with powdered sugar, and maybe cinnamon, if I remember it all correctly. It's quite tasty and feels like a glorified French toast or grilled cheese.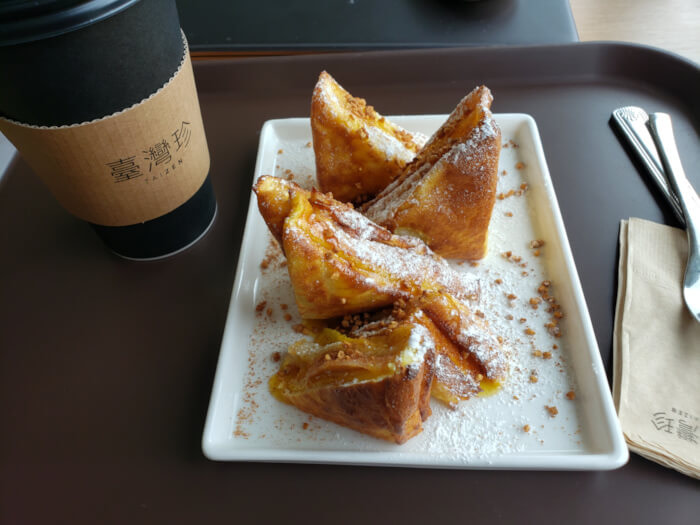 But one of the highlights from Taizen Cafe's menu is definitely the salt coffee. It's recommended to try hot, and it's served with a layer of salty foam on top.
The Taiwan Americano is very sweet. The regular Americano was as cheap as ₩1,000 last time I noticed. Most of the menu seems to have good prices.
I had a pretzel covered in brown sugar on my latest visit which was nice and soft. I had chamomile tea with it as it was getting late. There are other snacks and desserts to choose from, including macaroons and a tall chocolate cake.
Despite the large, tasty, and affordable menu, there are a few things to be desired. The wifi was come-and-go for me. Some of the tables' height I found too low.
Anyway, there is a good amount of space. This place was actually a sulbing restaurant a few years ago. Alice and I used to go here for sulbing in Goseong. When it converted to Taizen Café, we took Noah, and that was his first time in any café or restaurant.
Feel free to comment below if you've been to Taizen Café or have anything to say or ask!