Address: 1976, Daega-ro, Yeonghyeon-myeon, Goseong-gun
The Terrace is right next to a village and across from a rural, pretty landscape.
The Terrace is one of the few cafés in Goseong open as early as 8am, at least when I was there. I did not come out here much, because it is a bit far, around the border of Sacheon. But it is in the area of Yeonhwasan Provincial Park.
It was fun to find a set of musical instruments set up on a stage, complete with a drumset. Maybe they have live music sometimes.
I had a pretty big piece of strawberry cake.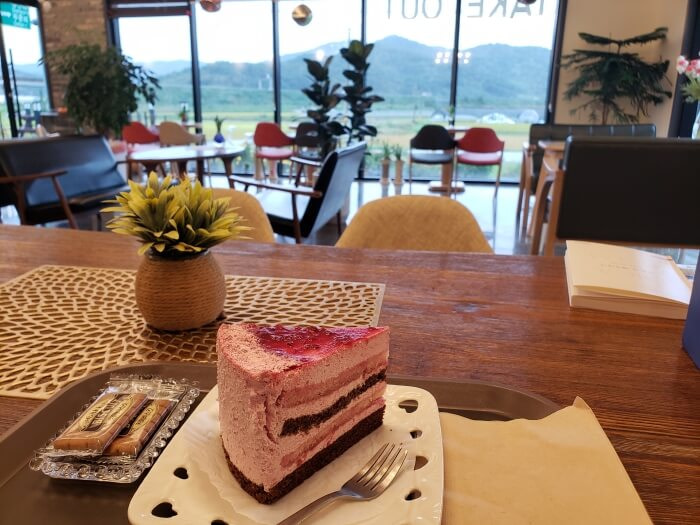 It is nice and roomy inside.
The grassy yard is nice.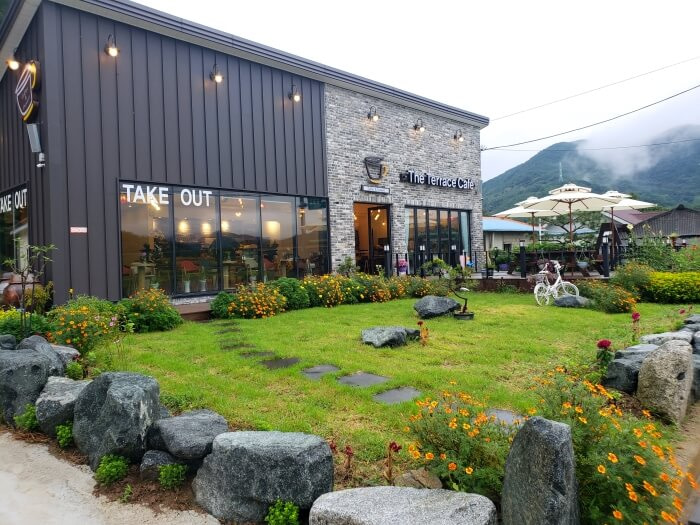 There is a deck outside too.