Address: 6-10, Seongnae-ro 136beon-gil, Goseong-eup, Goseong-gun
Find out what you can get in a Korean traditional teahouse! There are usually various healthy concoctions, and the atmosphere is often meditative.
This is the entrance to the Songdawon teahouse in Goseong.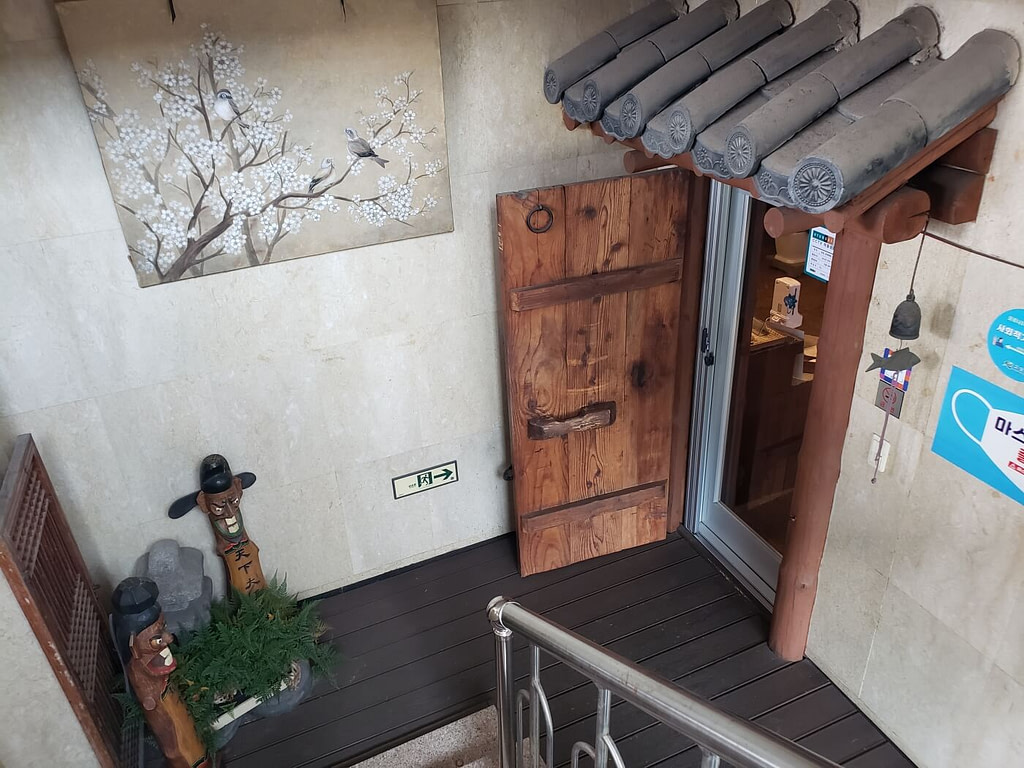 Various pottery, utensils, and handmade items are inside.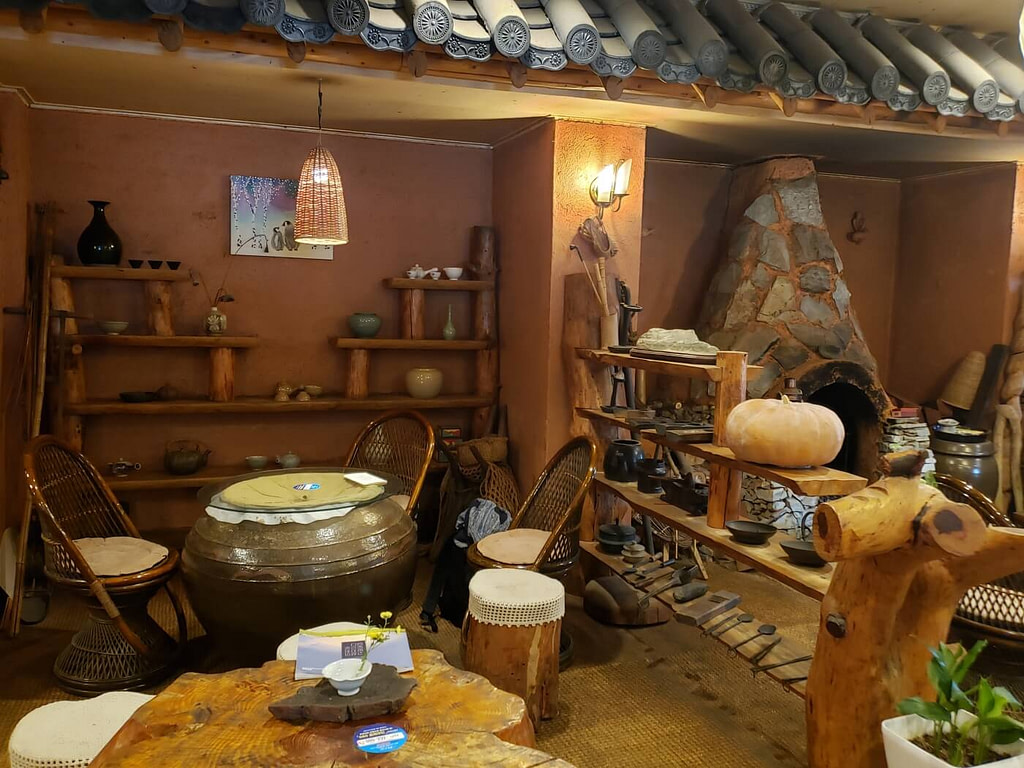 Here is the menu. We can see that aside from special health mixes, there are also a few food items on the menu, such as noodles in a red bean sauce, as well as typical teas, juice, and coffee.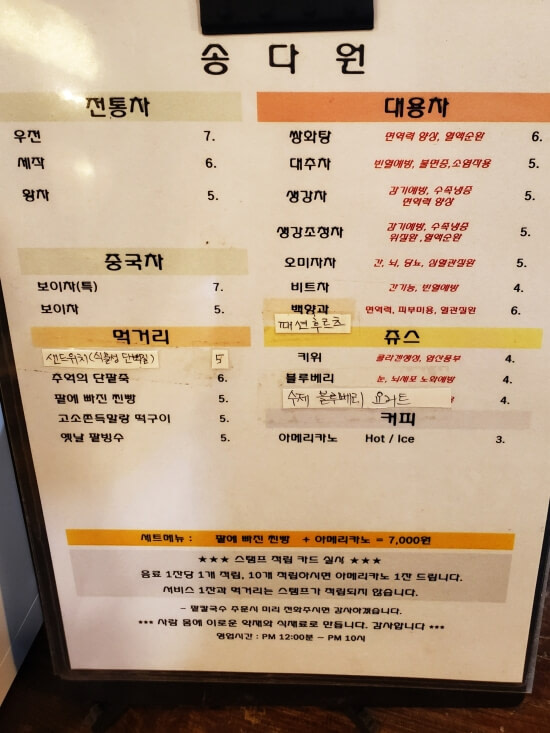 I tried a cup of ssanghwa-tang, a popular medical tea in Korea. According to Songdawon's menu, which specifies in red letters what each tea's health benefits are, ssanghwa-tang boosts the immune system and increases blood circulation.
I was warned that the taste might not be very pleasant. While the taste is unusual, I found it to be quite palatable. Floating in the tea are slices of jujube, pine nuts, and sesame seeds.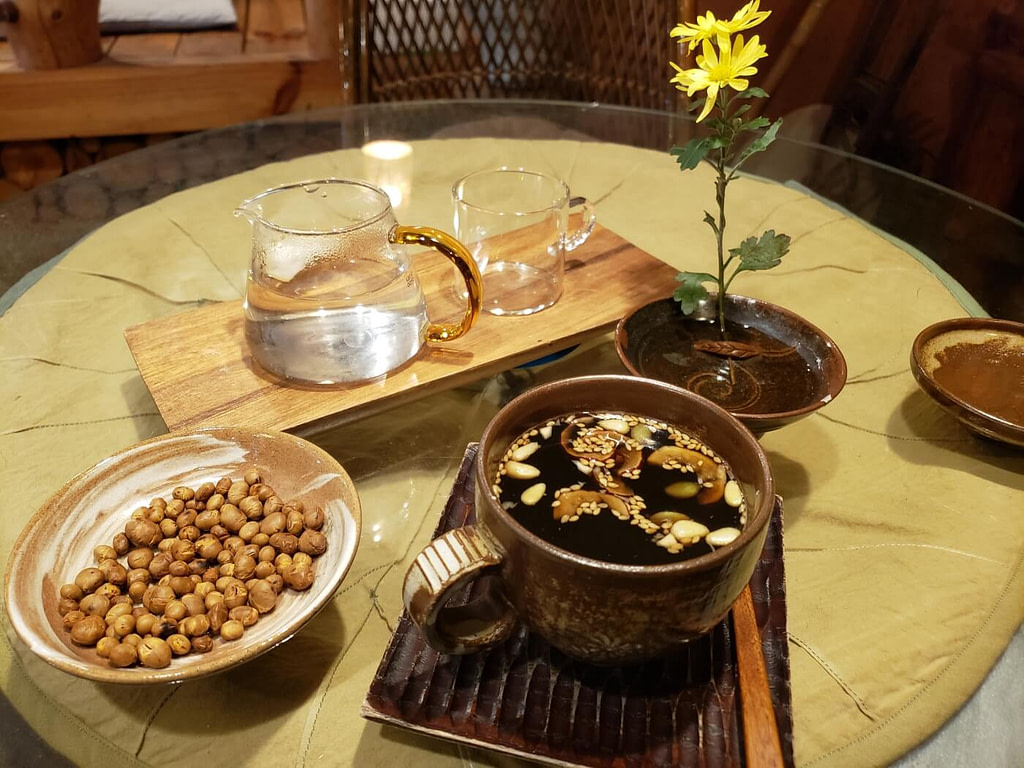 Here are a few other menu items and their listed health benefits:
Jujube Tea: Prevention of anemia and insomnia, anti-inflammatory
Ginger Tea: Prevention of colds, improves resistance against cold hands and feet
Ginger Extract Tea: Prevention of colds, cold hands and feet, stomach disease, improved blood circulation
Omija Tea: Improved liver and brain function, prevention of diabetes and cardiovascular disease
Beet Tea: Prevention of colds and anemia
Baeg Hyang Passion Fruit Tea: Boosted immune system, skin care, prevention of vascular disease
Traditional Tea:
Ujeon: a type of green tea
Sejak: another type of green tea
Yellow Tea: a lightly oxidized tea different than Chinese yellow tea
They had a combo deal of steamed buns with red bean sauce and an Americano for ₩7,000.
The inside of the Korean traditional teahouse Songdawon is made to be like a hanok, a traditional Korean house. I still come across old hanoks once in a while in villages in Goseong.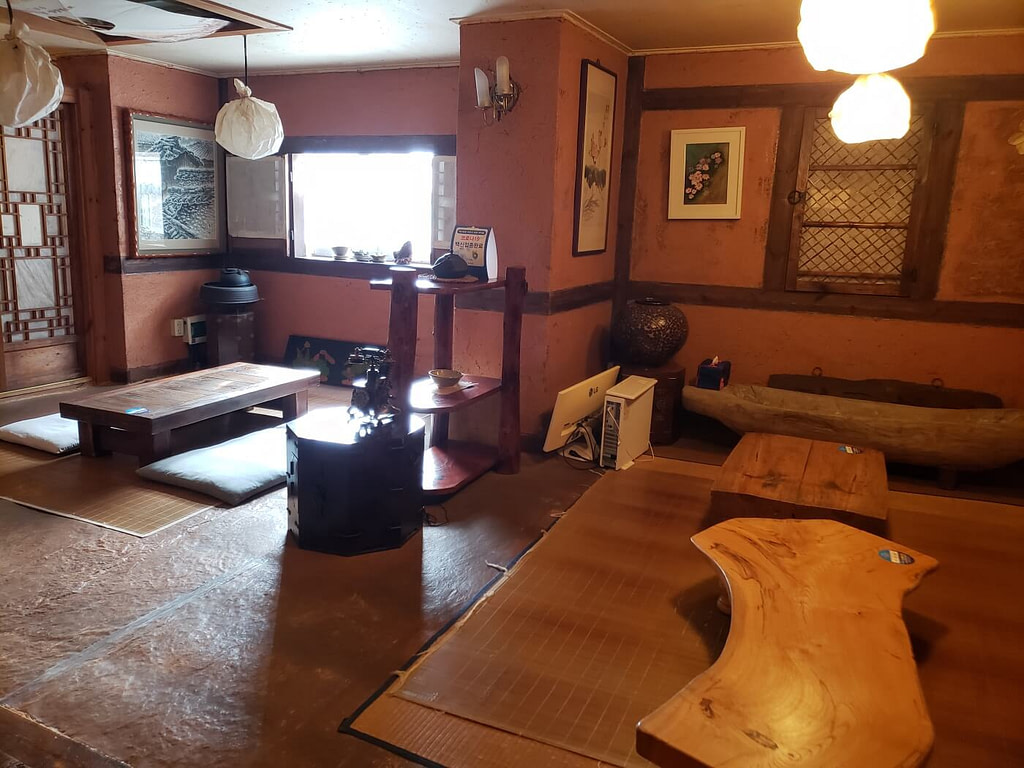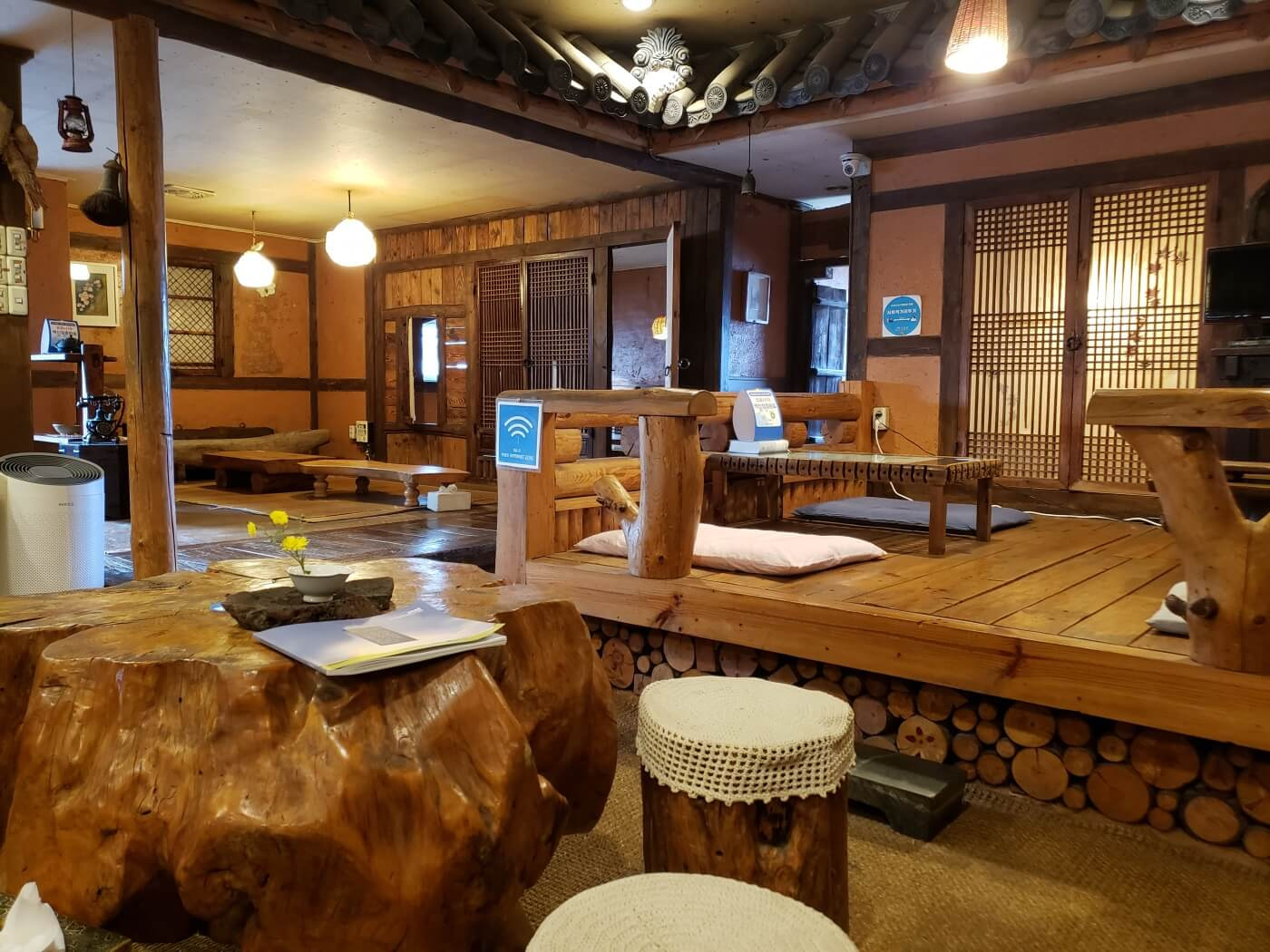 A bunch of trinkets and handmade items, mostly related to tea and kitchen utensils, are for sale too.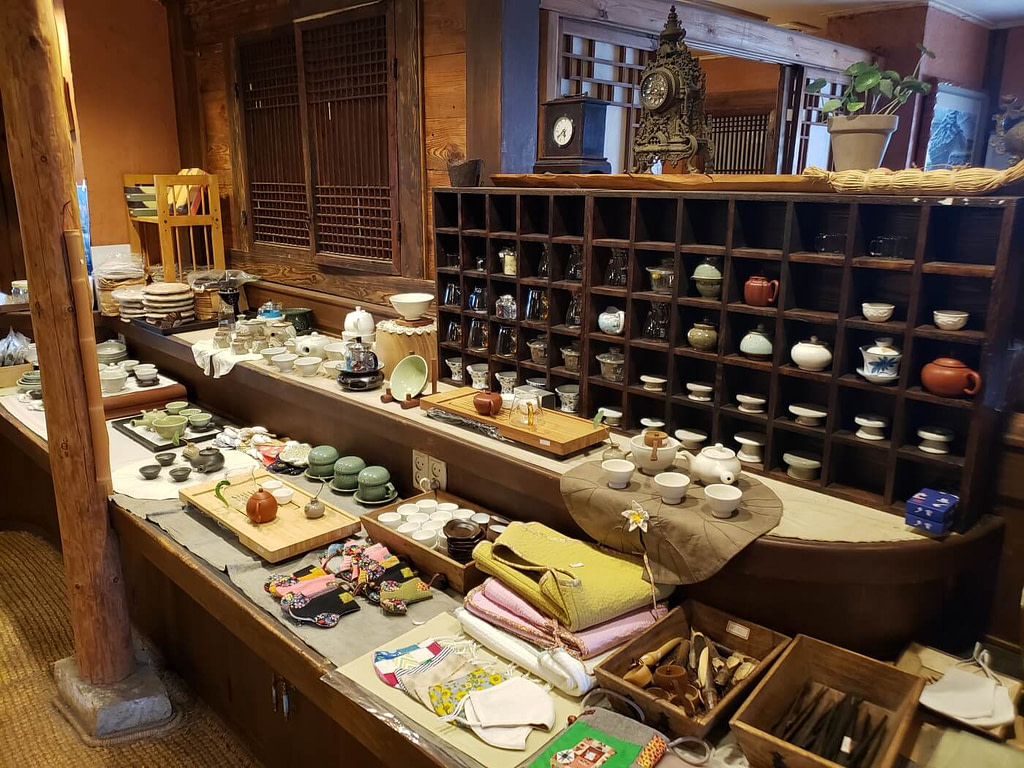 Exploring tea in Asian cultures can feel like a whole other world. So this post is just a glimpse at some common teas and what the general idea is.