Address: 2551, Namhaean-daero, Goseong-eup, Goseong-gun
Located next to the Goseong Mask Museum, I used to walk down a path through the thicket to this art gallery café.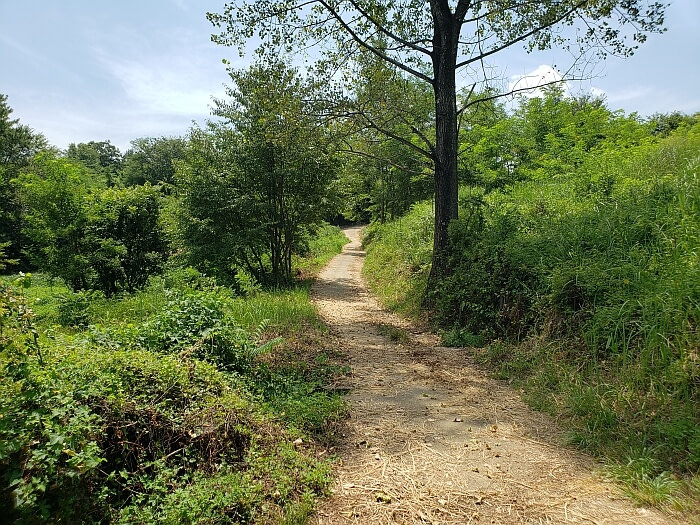 It was a relaxing walk for me, and it is not a very far walk from the town center.
The place sometimes has Dutch coffee and is a pretty quiet place.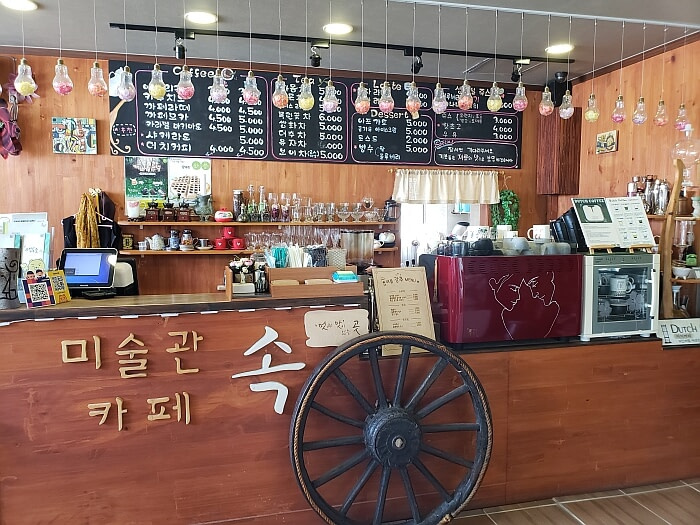 The art gallery in the other room is not large but it is something to take a look at if you stop in after visiting the Goseong Mask Museum or something.
I do not have any photos of the art area.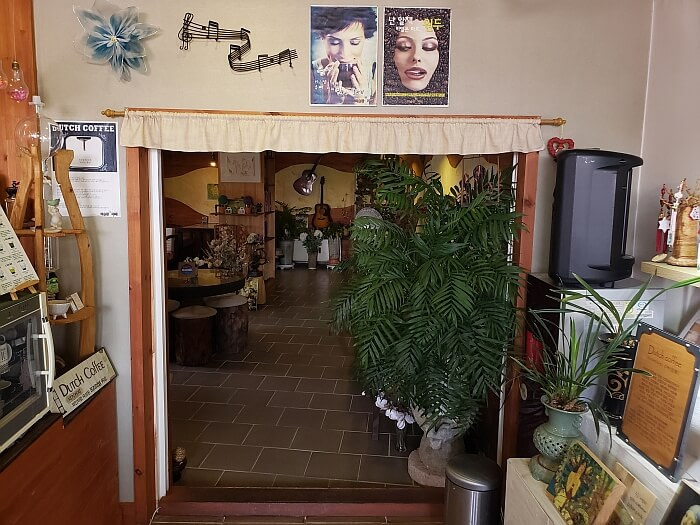 I did take Alice and Noah here once. We did not do the wilderness walk though.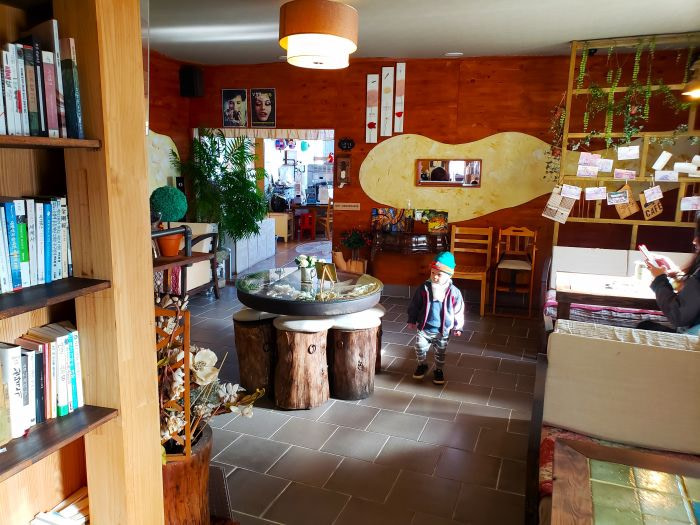 I never actually stepped into the Mask Museum yet as I do not have much interest, but maybe next time I will just see what it is.