Address: 13, Jungang-ro, Goseong-eup, Goseong-gun
Café Move opened in August 2020 in Goseong. It has a clean, fresh interior. It's located on the western side of the town center.
This place is known for their tasty and affordable desserts, but many of which I have not yet tried. They also feature yogurt smoothies and a latte spanner.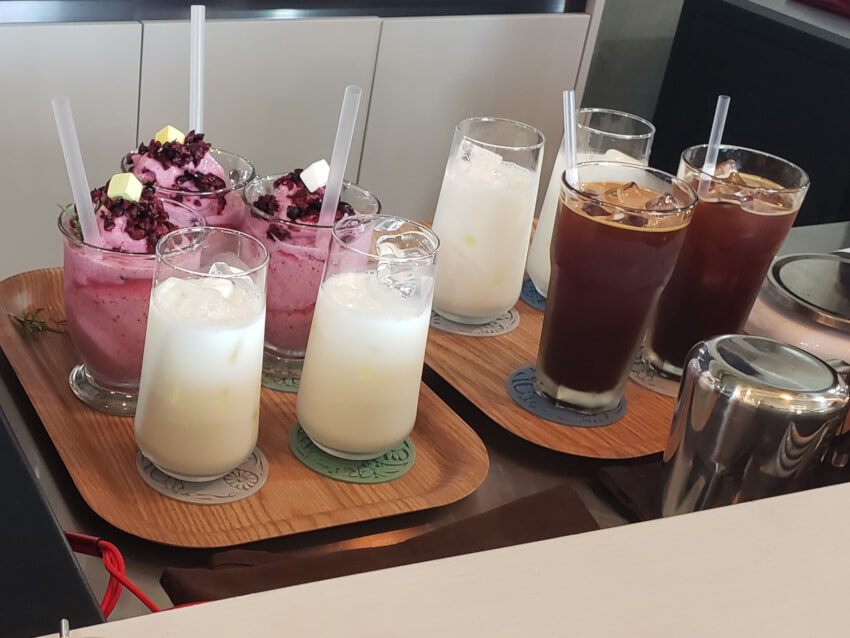 The staff is friendly. Here is a look at their menu: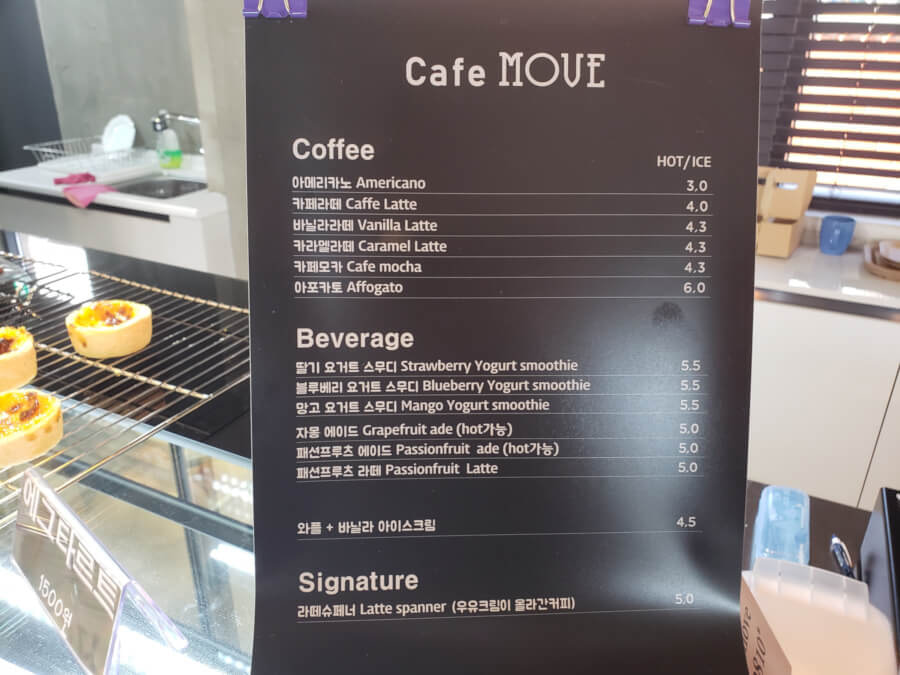 While the café is not large inside, it does have enough space and a large table for groups.
Noah enjoyed himself last time we were there while I had a passion fruit tea and my wife a latte.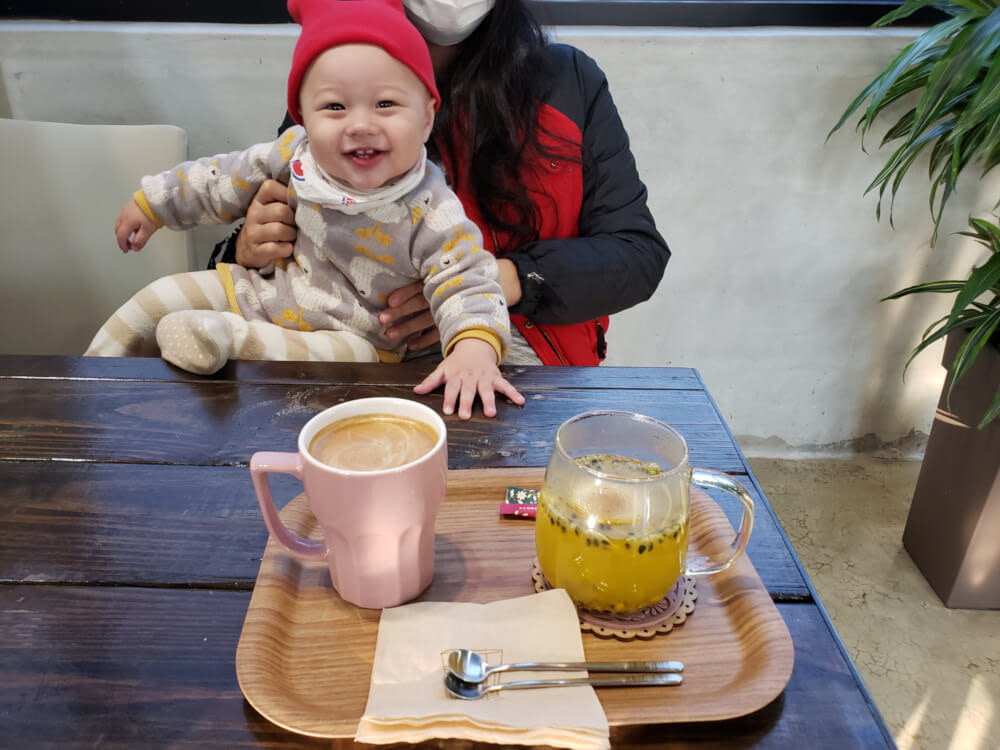 The coffee here is nothing too special but I find it a decent place to get some work done with plenty of charging outlets around. The café is on the first floor only.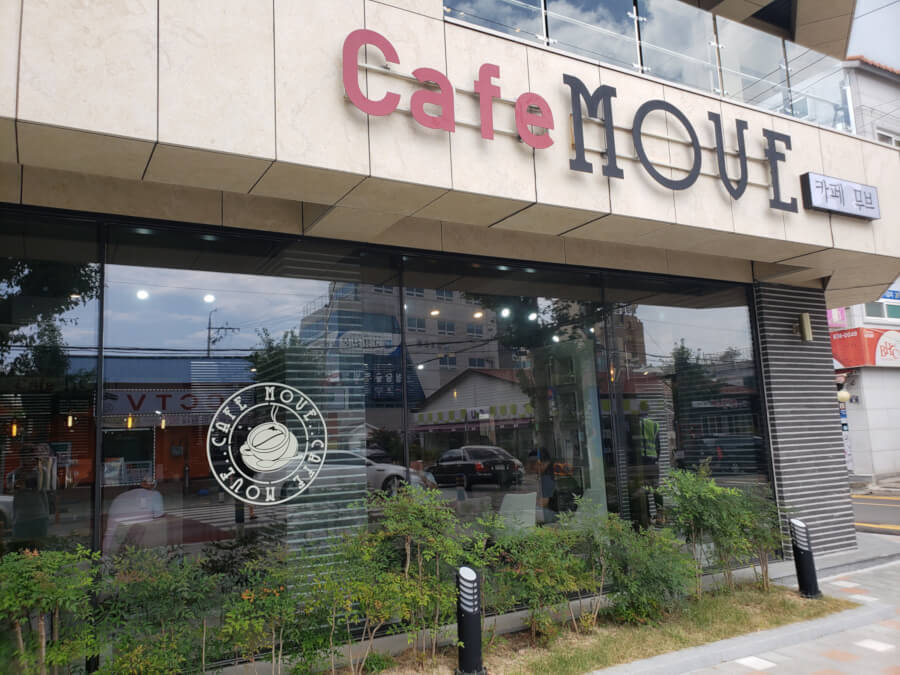 Feel free to comment below if you've been here or have anything to say or ask!