Address: 2126, Joseonteukgu-ro, Donghae-myeon, Goseong-gun
With a comfortable, spacious interior, good coffee, and a seaside view, Polaris is great for both meeting up with people and for stopping by solo.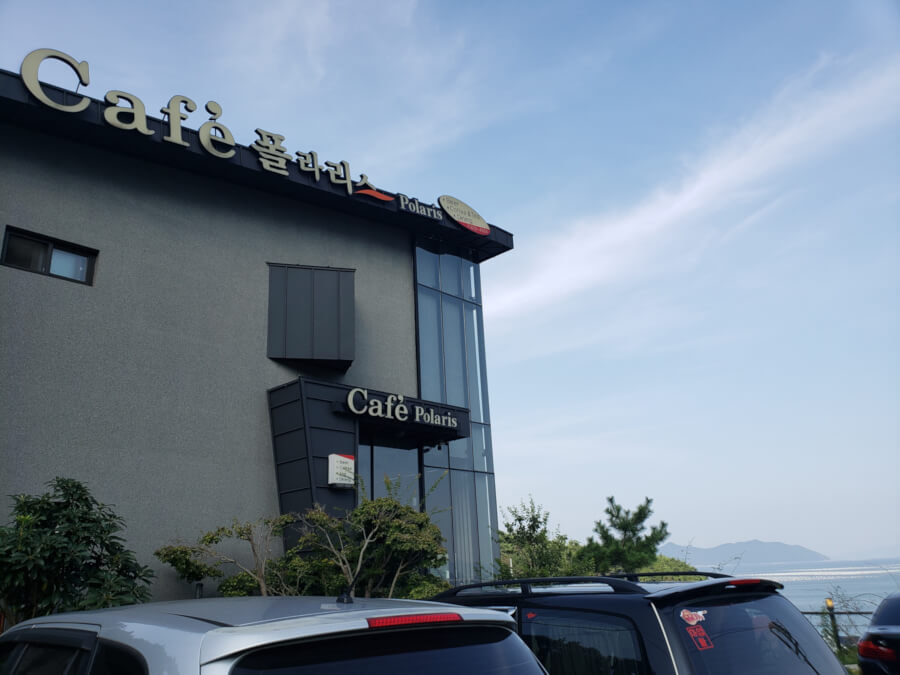 There's quite a bit of space inside. There's also a deck outside for warmer days.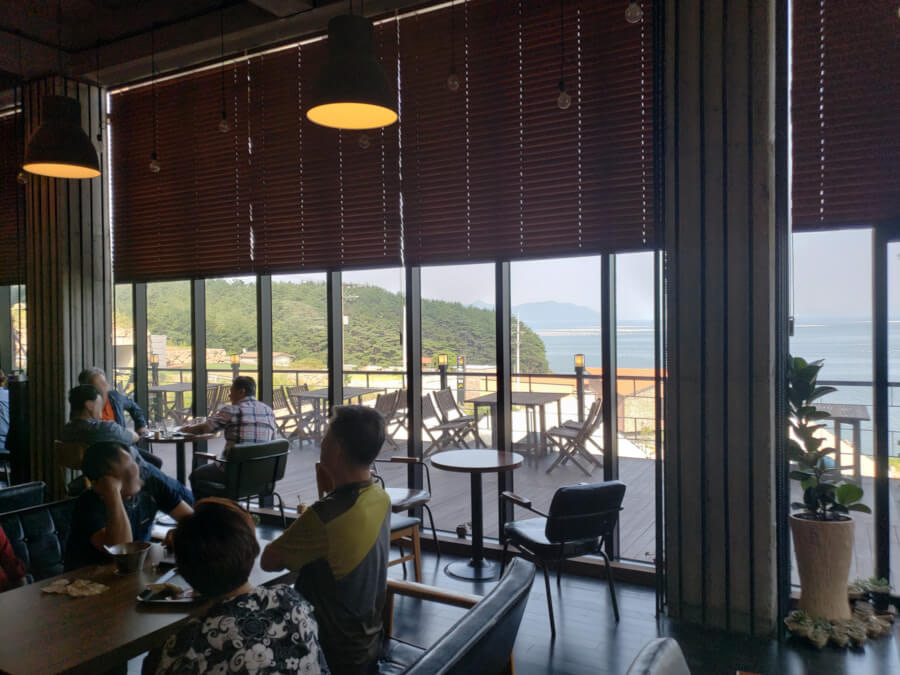 As can be presumed with cafés with great views and such, prices are a bit high at Polaris, but you do have a nice selection of options including hand drip. The café also serves alcohol and some main course food.
We enjoyed a nice waffle with kiwi, banana, whipped cream, and blueberry preserves, and three scoops of ice cream.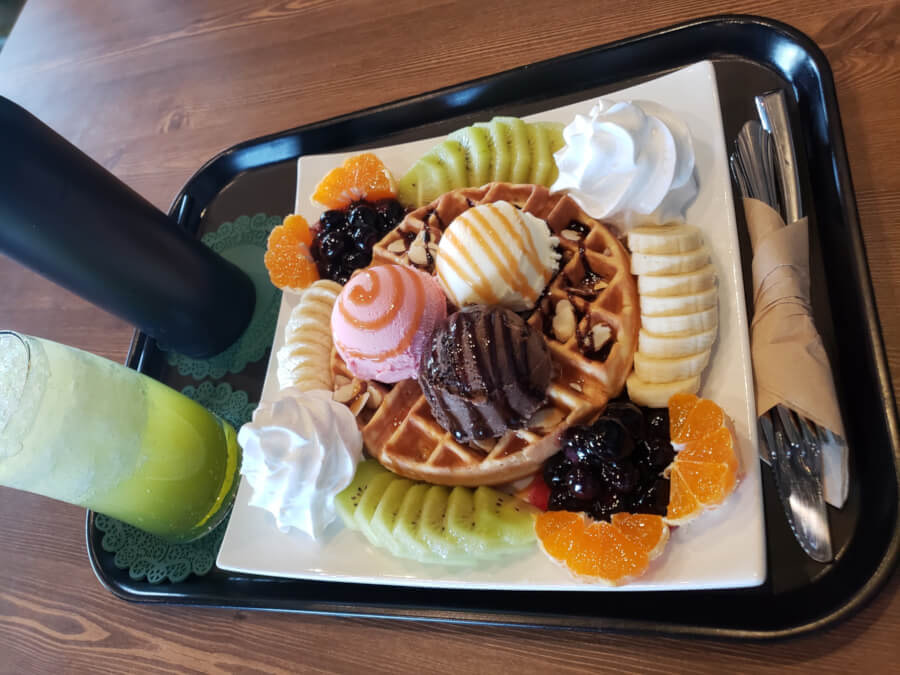 One cool thing about this café is the indoor swing that faces the sea. Noah enjoy the view from there while sharing the swing with the huge teddy bear.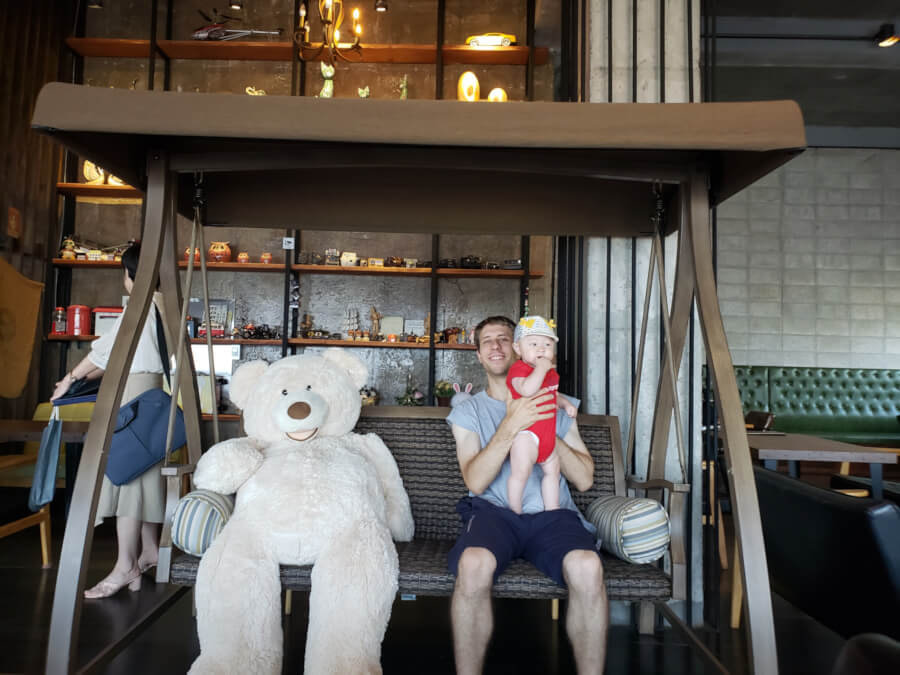 The tall array of shelves behind the swing is like a miniature exhibit of nostalgia or just otherwise interesting trinkets.
Parking is straightforward at the front of the café.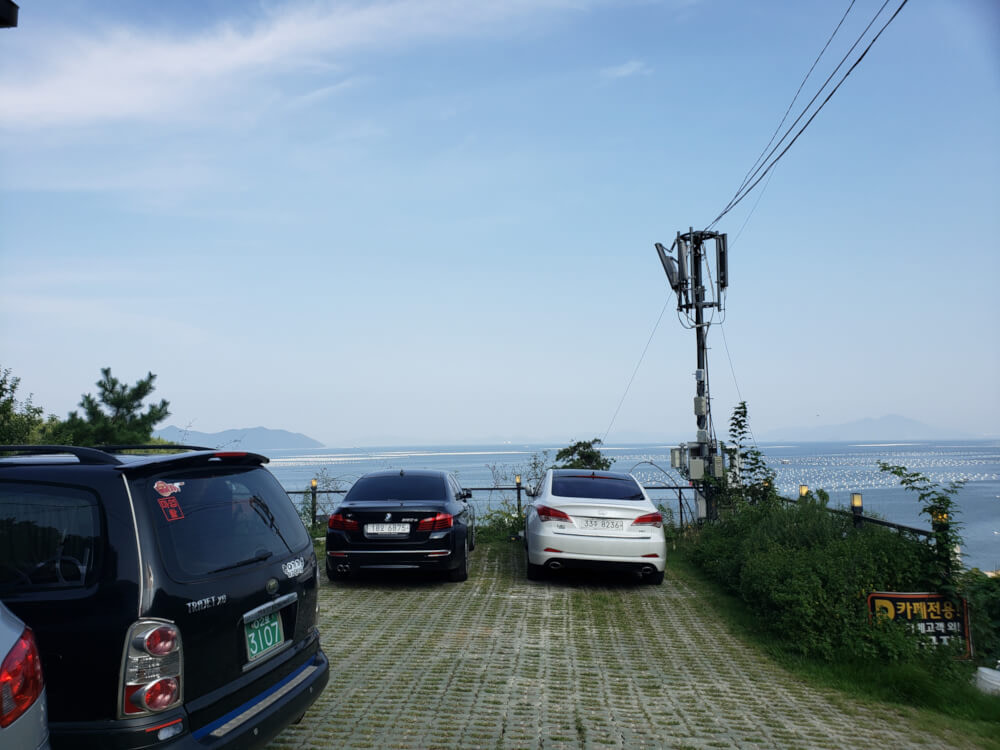 Polaris is located in a small peninsular area called Donghae, which is a nice scenic area to drive around.
Feel free to comment below if you've been here or have anything to say or ask!