Address: 205-1, Sinwol-ro, Goseong-eup, Goseong-gun
I don't know of any café in this part of Korea that has décor like Fortuna Café, with its chandeliers, wooden furniture, and European-style crockery.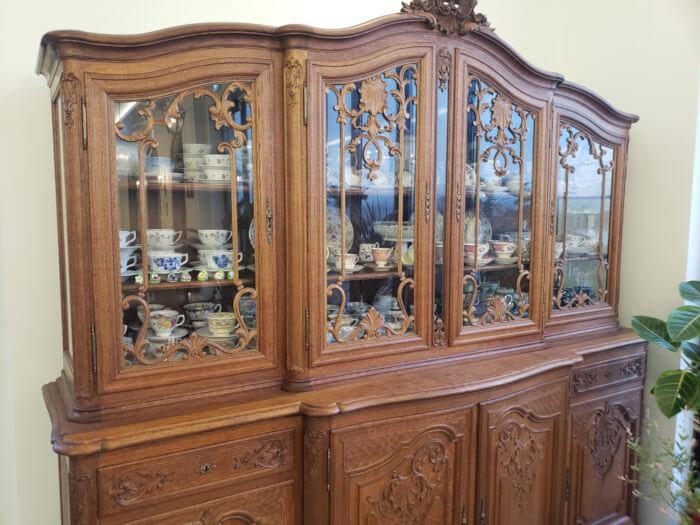 Fortuna Café is located up on a hill overlooking the sheltered waters and islands.
This was a nice view after the rain. The rice fields show the beauty of Goseong being a countryside town.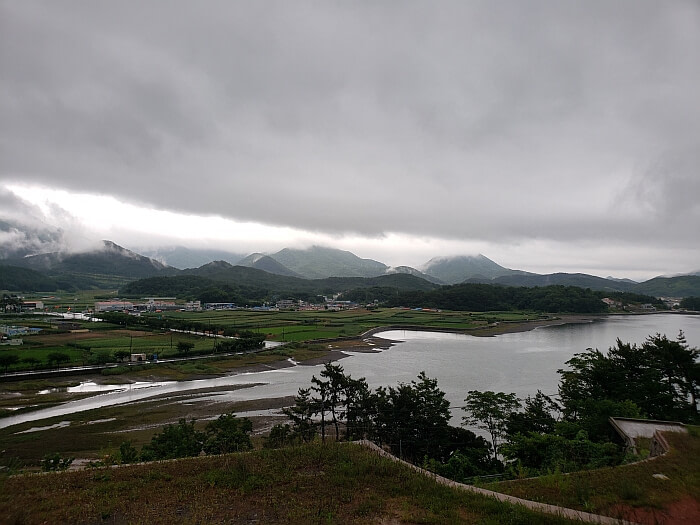 A black iron gate leads to the building with a nice little courtyard on the left.
The courtyard overlooks the area and is filled with tables and chairs, a swing, a water fountain, and even a fire pit.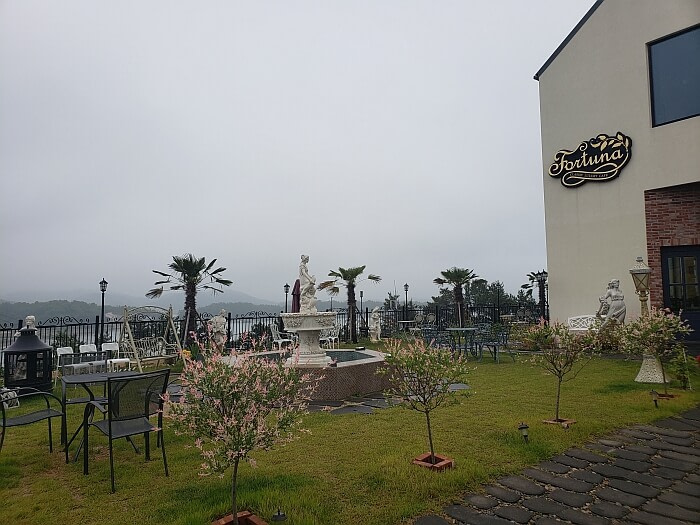 The first floor is filled with European-style furniture and dishes.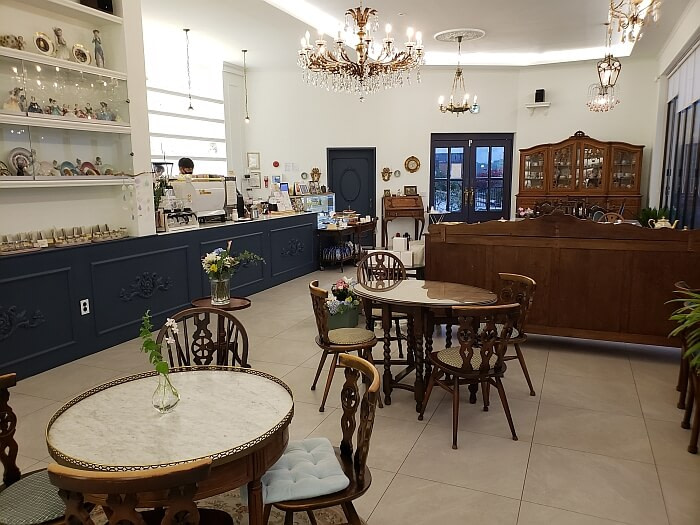 It feels so fancy.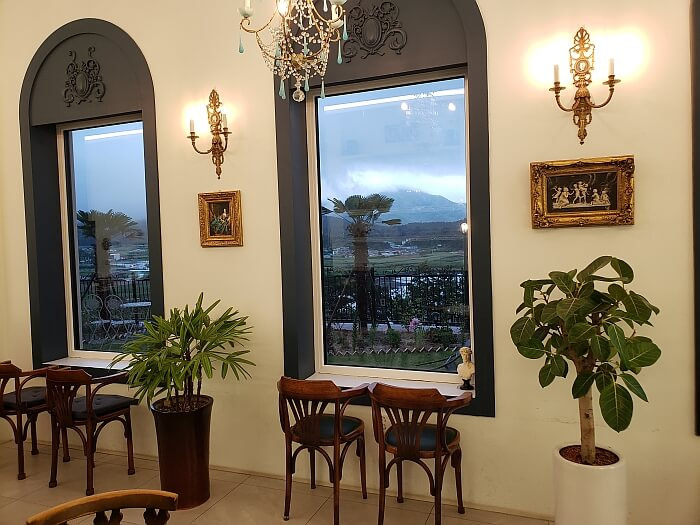 Some stairs in the back, next to a full wall of dishes on shelves, lead to the second floor.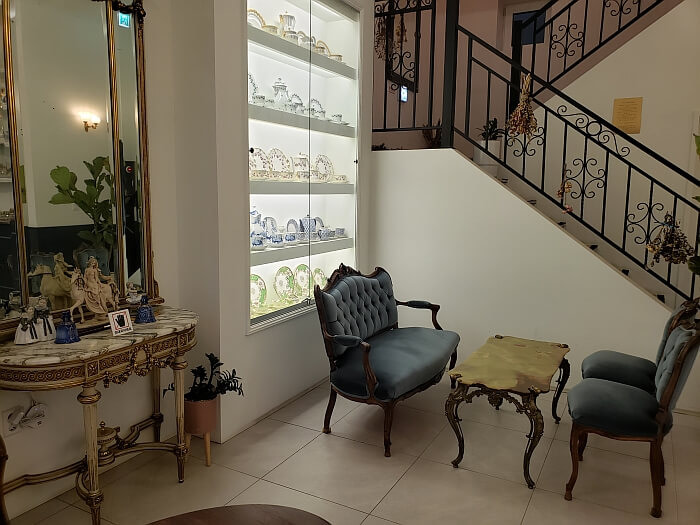 There is a covered balcony.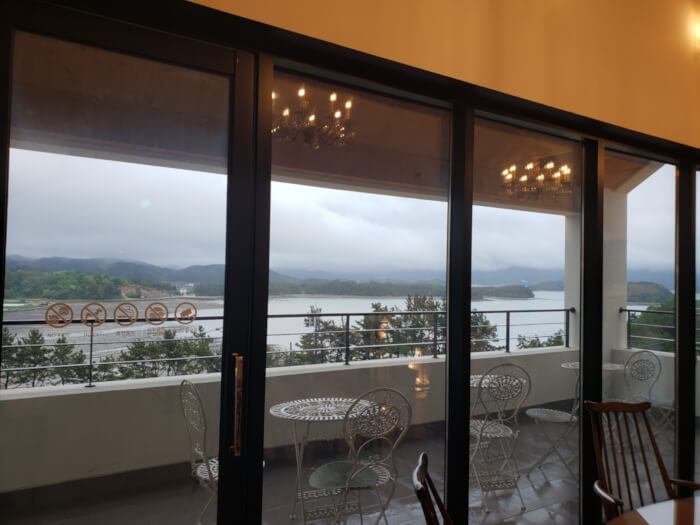 Of course, there is a nice indoor seating area on the second floor, aside from the balcony. The chairs, tables, and other furniture all contribute to the ambiance of this 18th century European style café.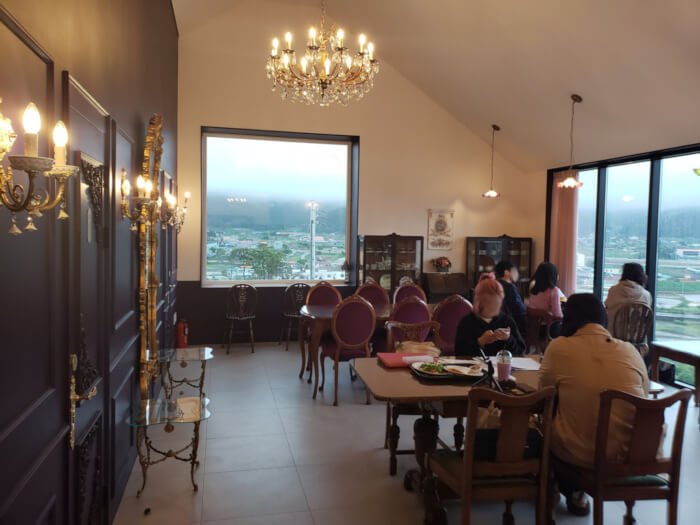 There are large windows in various directions.
The prices are a bit expensive at a place like this of course, and honestly I was much more impressed with the interior design, style, and uncommon furniture than the coffee. But there are some interesting things to choose from including brunch. We haven't tried any dessert items yet.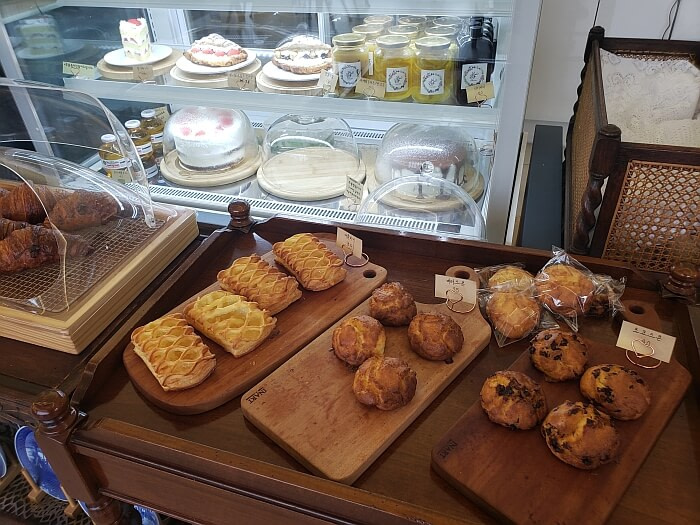 Feel free to comment below if you've been to Fortuna Café or have anything to say or ask!