Address: 34, Jungang-ro, Goseong-eup, Goseong-gun, Gyeongnam
Here is a new café in Goseong with soft, delicious pastries like what I used to eat in the USA.
Le Café Crème serves up what I don't usually find in Korea. This is especially the case for a smaller town like Goseong. I have not tried the cinnamon rolls yet.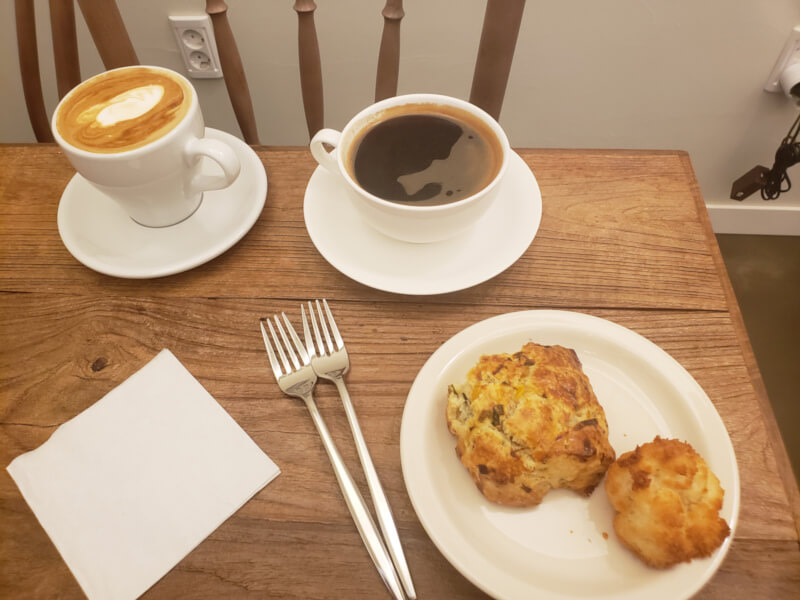 Just opened in November 2020, Le Café Crème sports a clean interior with European style décor.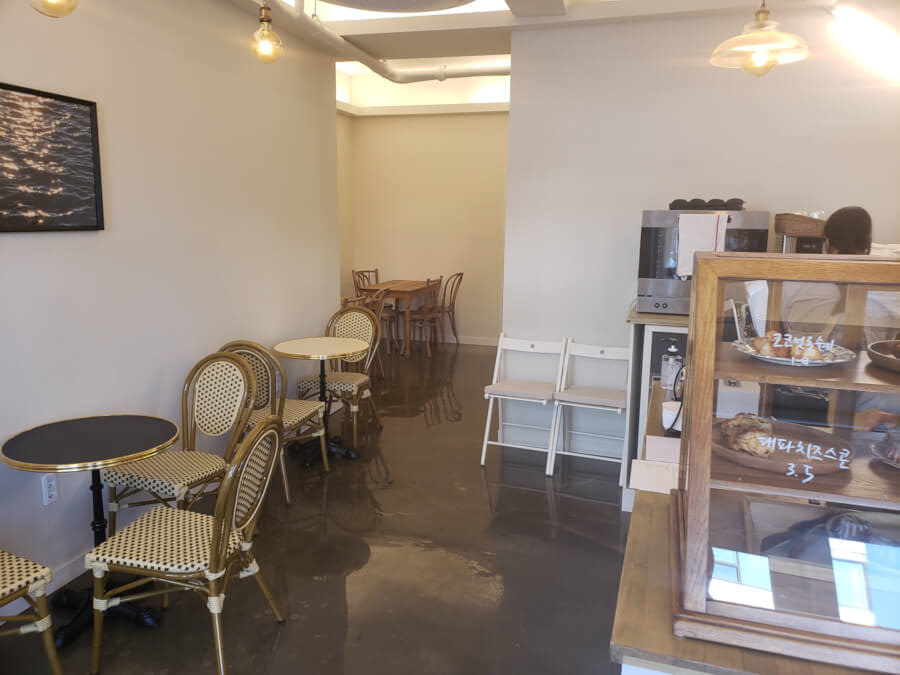 The coffee was also pretty good, as was the toasted coconut macaroon. Noah enjoyed the change of indoor scenery and the ambient music.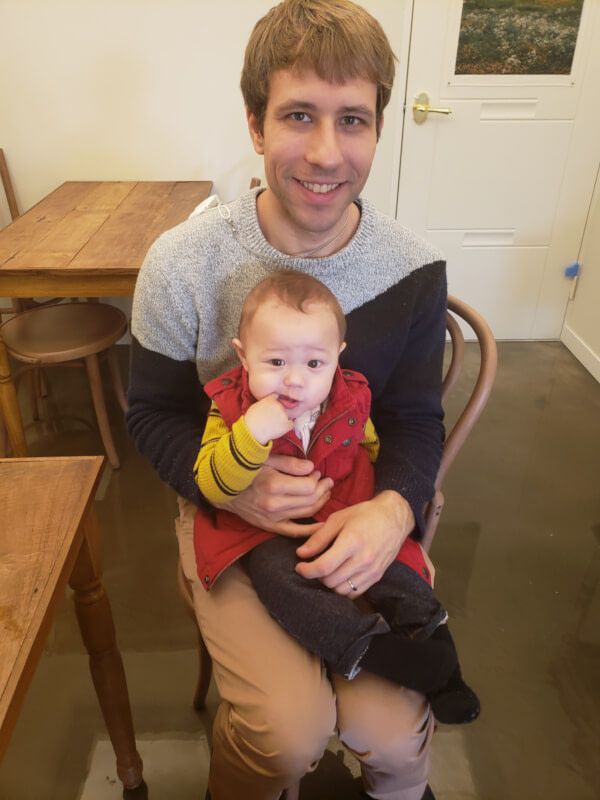 The outside of the café also stands out with its clean white color scheme.
Feel free to comment below if you've been here or have anything to say or ask!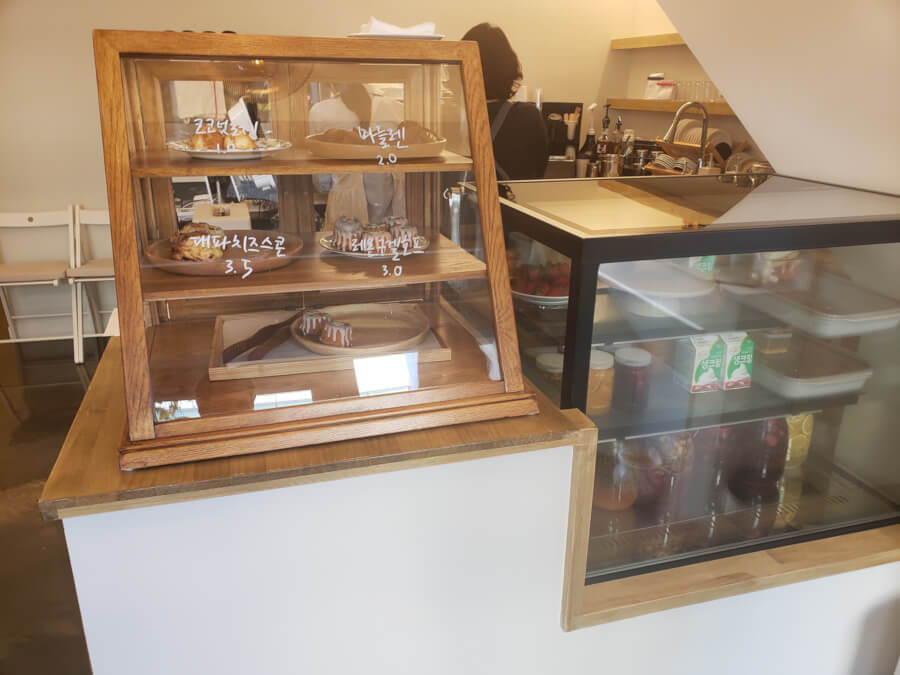 For another European-themed café, check out Doors Café which is Greece-themed and one of my favorite in all of Goseong!