Address: 53-35, Muryang 3-gil, Goseong-eup, Goseong-gun
Dress up in Hanboks at Ludia Café in a village up on a hill with a view of nearby farms and mountains.
Unlike some of the other village cafés, this one is not far from the town center, yet still nestled into a rural village.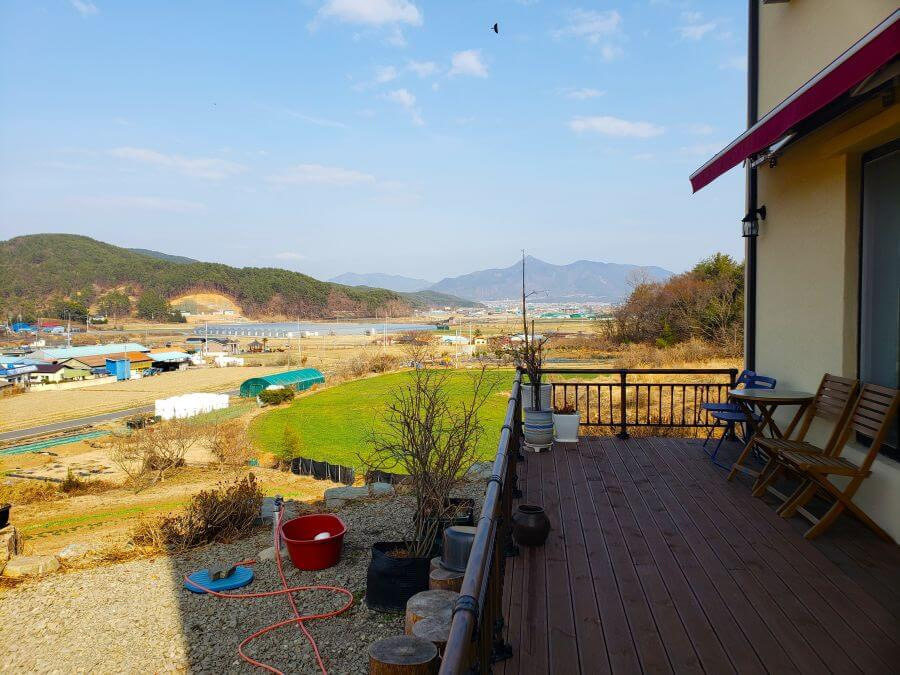 In September, the view includes golden rice fields before the harvest.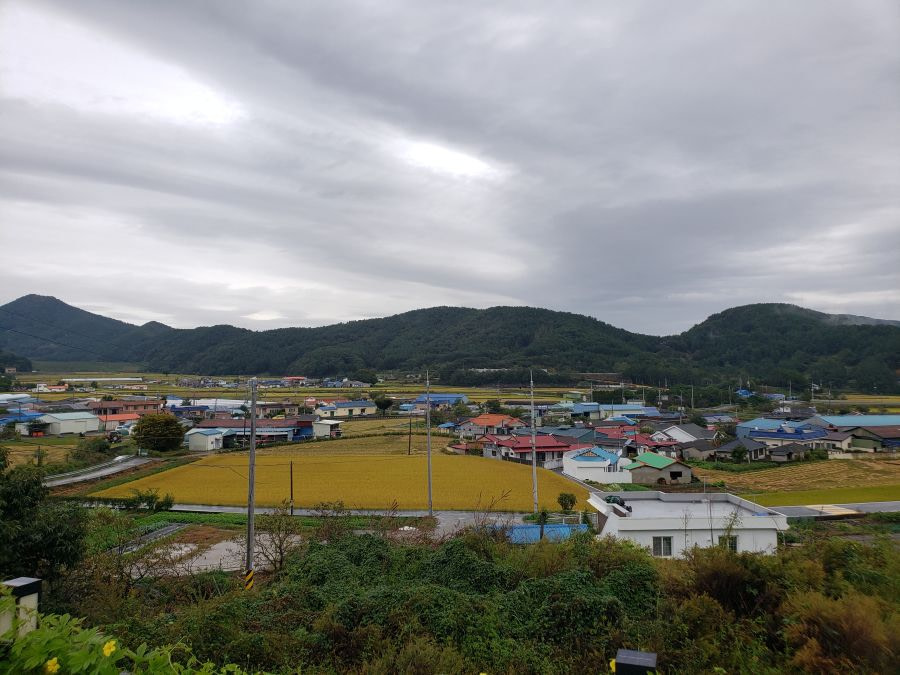 The interior of Ludia Café is bright and cheerful.
One of the rooms faces the village below and is set up with traditional Korean clothes such as the hanbok.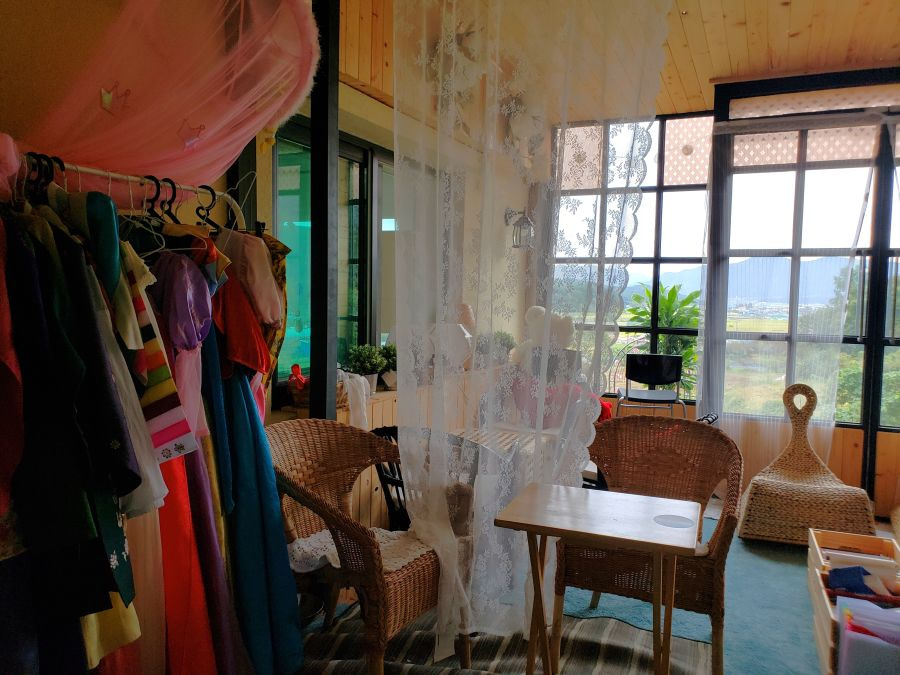 Unfortunately, Noah was not in the greatest of moods to play dress up.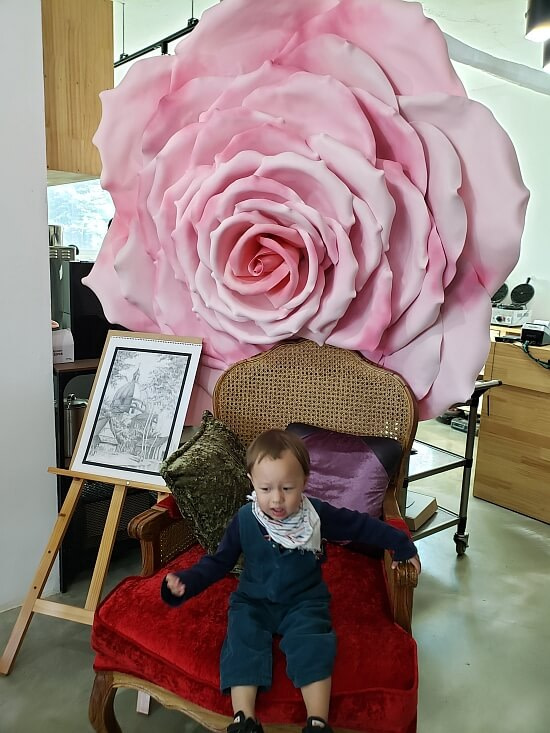 But here is an example of a traditional Korean hanbok.
There are some food items on the menu that kids especially love, such as tteokbokki, pork cutlet, pizza, and gimbap.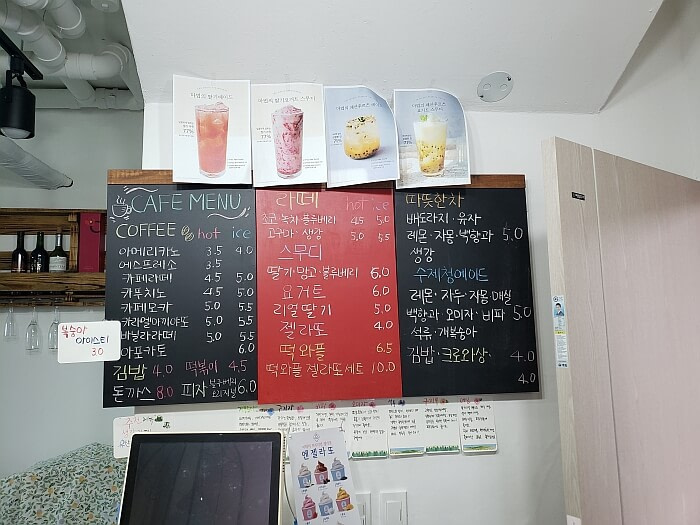 It's easy to feel calm and relaxed here in such a peaceful environment.